Join Paulette for two Travel Photography presentations.  Paulette shares some of her favorite images, which serve as examples for transforming photos from snapshots to artistic creations.
Travel Photography: Tips for Pleasing Composition
Improve your skills with any camera or phone as you view Paulette's own inspiring photos from around the world.  Learn how to position yourself as the photographer, ways to take advantage of facets such as leading lines and repeating patterns, how lighting can transform a scene from mundane to magical, and more.
Travel Photography: Capture Ambience in Cities & Emotions in People
Create more than simple images with photos that express distinctive qualities of places and people.
Learn how to ask permission.  How to make strangers comfortable as the subjects of your pictures.  How to engage locals on a more personal level.  We all enjoy photos of buildings and famous places, but it's the people who make a place come to life.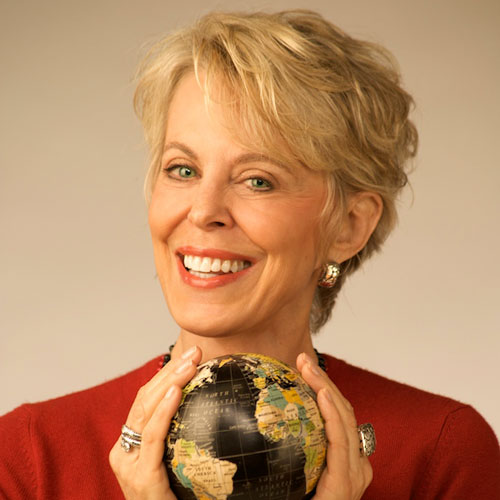 Paulette Mitchell, the author of 14 cookbooks, has been traveling and lecturing around the world for 35 years.
Travel photography is Paulette's focus, especially shots of regional cultures and customs that artfully capture travel memories.  She is particularly interested in local food markets.  And her passion is capturing well-crafted images of the people who cross her path, especially photos depicting their personalities and emotions.