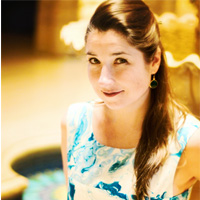 Violinist Kate Hatmaker is the co-founder and Executive/Artistic Director of Art of Élan, a San Diego-based chamber music organization committed to bringing innovative classical music to diverse audiences (www.artofelan.org), and has been a violinist with the San Diego Symphony since 2006. She has played with a wide variety of American orchestras, including the Pittsburgh Symphony Orchestra and the New World Symphony. She is a frequent chamber music recitalist and guest clinician and has been a featured soloist with numerous orchestras in North America. A passionate advocate for innovation in the arts, she has been invited to speak at Carnegie Mellon University, UC-San Diego, San Diego State University, and Point Loma Nazarene University, among others. She completed her Master of Music degree at Carnegie Mellon University and her undergraduate training at both the University of Iowa and the Sorbonne University in Paris, France, graduating Phi Beta Kappa with high honors and degrees in both Political Science and French.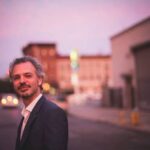 Violinist and composer Colin Jacobsen is "one of the most interesting figures on the classical music scene" (Washington Post).  An eclectic composer who draws on a range of influences, he was named one of the top 100 composers under 40 by NPR listeners.  He is also active as an Avery Fisher Career Grant-wining soloist and a touring member of Yo-Yo Ma's famed Silk Road Ensemble.   For his work as a founding member of two game-changing, audience-expanding ensembles – the string quartet Brooklyn Rider and orchestra The Knights— Jacobsen was recently selected from among the nation's top visual, performing, media, and literary artists to receive a prestigious and substantial United States Artists Fellowship.  A graduate of the Juilliard School and the Royal Conservatory of the Hague, Jacobsen's principal teachers have included Doris Rothenberg, Louise Behrend, Robert Mann and Vera Beths.  Colin Jacobsen play a Joseph Guarneri filius Andreae violin dating back from 1696 and a Samuel Zygmuntowicz violin made in 2008.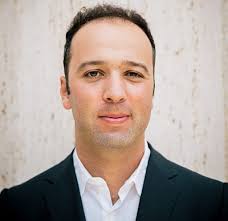 Born in New York, cellist Alex Greenbaum enjoys a diverse and adventurous musical life. As a member of the Hausmann Quartet he is an Artist-in-Residence at San Diego State University, where he teaches cello and chamber music. As a long-time member of The Knights he has performed throughout the U.S. and Europe and appeared at the festivals of Aix-en-Provence, Caramoor, Dresden, Ojai, Ravinia, Tanglewood, Salzburg and Vienna's Musikverein and the Elbphilharmonie in Hamburg. He has recorded for Ancalagon, Bridge, Canary Classics, Cantaloupe, In a Circle, Koch, Naxos, Warner Classics and Sony records.  His varied interests have led to collaborations with dance companies, recordings for film, television and commercials, studies of early music and performances throughout Mexico. Locally, Alex is a founding member of San Diego Baroque, a mainstay on the Art of Élan series, an affiliated artist with San Diego New Music and appears regularly with Bach Collegium San Diego. Alex plays a cello crafted in 2006 by Michele Ashley and a baroque cello labeled Claude Vuillaume, 1788.

Maile Okamura has designed and constructed dance and opera costumes for Mark Morris Dance Group, Dance Heginbotham, Atlanta Ballet, Tanglewood Music Festival, American Classical Orchestra, Bard College, and Middlebury College. She has been dancing with Mark Morris Dance Group since 1998.