Develop your visual fitness by exercising and building your creative muscles while greatly enhancing your observational skills. Enjoy unique interactive conversations and fun hands-on experiences that will engage you in SEEING MORE in art and life at Rancho La Puerta.
Reading Frida Kahlo: How Does Her Art Speak?
Experience an interactive, new way of understanding art by unlocking the unique ideas and feelings embedded in a painting by Frida Kahlo (1907-1954), one of the most influential Mexican painters of the 20th century. You will develop and quickly master essential observation skills by carefully reading the Form+Theme+Context (FTC)® of Frida's artworks to interpret Kahlo's life and art.
Conversing with Mexican Art: Up Close and Personal (Day 1)
Engage in a hands-on, multi-sensory workshop to experience a guided, in-depth personal "conversation" with a postcard-sized reproduction to meanings in a Mexican work of art.  Through the use of a packet of playful materials and creative strategies, each participant explores an artwork to reveals its layers of meaning.  This fun workshop concludes with an opportunity for lively group sharing of observations and discoveries.
Visual Fitness for Inner Strength: Hands-On Access to Your Creativity (Day 2 and 3)
Develop your innate Visual Fitness skills in this hands-on workshop that uses Marking & Mapping® to discover your "visual voice" and "inner artist" as you engage in visual meditation and warm-up exercises.  Have fun making playful marks using unique art tools that help you create a "spiritual" map of your life intentions reflecting meaningful words, images, and events.  This eye-opening experience requires absolutely no previous art experience and results in a special souvenir to take home. Join us and surprise yourself!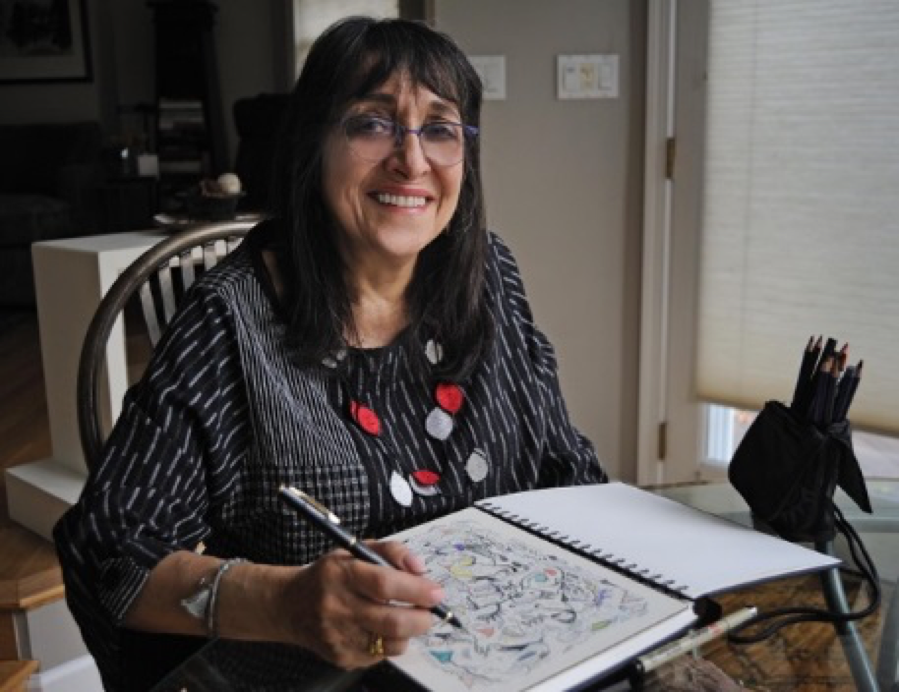 Renee Sandell
Inspired by her profound experiences at Rancho La Puerta AND believing in the power of art to facilitate human transformation and healing, Renee Sandell's art, teaching, and research focus on Visual Fitness 4 All: Engaging Creativity and Insight® for EVERYONE–as explored in her podcast  https://bit.ly/2FvKepc  Renee is founding director of the expeditionary, museum-based SummerVision DC Program since 2010. Retired as Professor of Art Education at George Mason University, Renee has published widely and served as a consultant to various school systems, museums, and cultural institutions. Winner of the 2019 Lowenfeld Award, Renee has received numerous national awards for her leadership and scholarship on her Form+Theme+Context (FTC)® as a Balanced Way of Seeing® for meaningful engagement with art and other phenomena while nurturing "forthcoming" vision that creatively leads to deeper insight in learners of all ages. Renee's Visual Fitness 4 All® workshops are custom designed for professional development and community building within organizations, health spas, businesses, and other venues.  Learn more at her website: visualfitness4all.com
Renee's artistic installations of ink and water-media markings, on paper, board, and silk, explore the human condition in time, space, and place.  Her Visual Meditations reveal positive energies contained in human virtues, reflecting sensory states of consciousness through spiritual expression. Immersed in universal gratitude, these works become meditative mindscapes of visual affirmations needed in our turbulent times.