Vitality in the New Year
Everybody wants a little more energy, a bit more verve.  Dr. Victoria Maizes, Executive Director of the Andrew Weil Center for Integrative Medicine at the University of Arizona explores energy boosters and zappers.  Drawing from the integrative medicine approach to health, she presents cutting edge nutritional advances, proven mind-body tools, ancient energetic practices, and neuroscience. You will learn practical strategies to make you feel healthier and more vital than ever before.
Nourishing Your Health by Living Green
Modern life exposes us to chemicals that may be subtly or profoundly impacting our health.  We absorb toxins in the food we eat, the beverages we drink, the products we put on our skin, and the sprays we use in and around our homes. Mounting evidence links environmental toxins to developmental disorders, obesity, heart disease, cancer, and neurodegenerative changes. Dr. Maizes addresses the evidence for harm, the steps we can take to reduce exposures, and the multitude of resources that can help nourish our own health and that of future generations.
Vibrantly Healthy Women
Questions about women's health and well-being frequently arise in an integrative health practice. Whether it is concern about changes coinciding with menopause, hormones, sexuality, or a healthy weight, Dr. Victoria Maizes, an internationally recognized women's health expert will address the science that supports women in their efforts to live vibrantly healthy lives.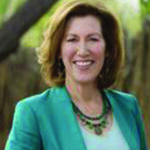 Dr. Victoria Maizes serves as the Executive Director of the Andrew Weil Center for Integrative Medicine and is a Professor of Medicine, Family Medicine and Public Health at the University of Arizona Internationally recognized as a leader in integrative medicine, Dr. Maizes is committed to helping individuals live healthier lives and pioneering change efforts that solve US health care system problems. Together with her team at the Center for Integrative Medicine, she created and implemented educational programs that have trained thousands of physicians, nurses, and other health professionals and impacted the care of millions of patients. A highly sought-after speaker, she is the editor of the Oxford University textbook Integrative Women's Health and the author of Be Fruitful: The Essential Guide to Maximizing Fertility and Giving Birth to a Healthy Child. She co-hosts (with Dr Andrew Weil) the popular podcast Body of Wonder and was named one of the world's 25 intelligent optimists by ODE magazine.