A series of presentations on how water impacts our life
World Water Day, March 22
Water More or Less: An Overview
Droughts, floods and water quality issues cast a harsh light on how we Americans use water in our lives, our agriculture and our environment.  Water policy and use are changing in dramatic ways and choices need to be made.  How did we get to this point in our history?  Hear the stories of real people involved in water – farmers, fishing people, environmentalists, architects, gardeners, scientists, teachers and policymakers. Discuss ideas for future solutions including technical fixes like systems to recycle water within our homes and other options for the future.
Day workshop –  Drinking water: Tap versus Bottled Water
Drinking lots of water is key to good health.  Water is often called the river of nutrients to our cells.  Every year Americans choose to drink more water – bottled water – assuming it is safer and purer than tap water.  But is it?  What are the regulations that govern tap and bottled water?  Learn where tap and bottled water comes from and who tests this water – or doesn't test it – for contaminants before you drink it.  Get a few facts before you make your choice between tap or bottled water.
Day workshop – What is Groundwater and how does it affect you
Groundwater is used for drinking and farming. If you have flown over the country, you have seen the green circles created by irrigation in the farmland from South Dakota to Texas.  This water comes from the Ogallala Aquifer, the nation's largest underground storage area that took 6,000 years to fill and 60 years to use up.  This water will not exist in about 10 years due to over pumping and much farming in these states will be ended.  Likewise, California's great Central Valley produces about half of the nation's fruits, vegetables and wines utilizing groundwater.  Learn how groundwater is in severe decline and, if this trend continues, how it will affect our food sources.
Day workshop – Water in Food: Your Water Footprint
Have you ever thought about calculating your water footprint – the invisible water embedded in our lives?  Middle class Americans consume about 2,000 gallons of water a day, including the water to produce our food, household products and clothes.  Studies have examined the amount of water required to grow and produce dairy, beef, poultry, grains, soy, fruit and vegetables.  It takes 616 gallons for a 4 oz. hamburger, 73 gallons to produce one egg, 8 gallons for one tomato and one gallon for one almond.  Because of our increased use of processed foods in the last 50 years, many water in food figures are much higher. Discuss ideas for eating  lower on the food chain to conserve water and natural resources and more.
Day workshop – The Human Right to Water
The integrity of drinking water is important so that a Flint, Michigan episode never happens in your community.  One million Californians do not have safe water to drink in their homes.  Most of us take for granted that safe and plentiful water will flow when we turn on our water taps.  Most water deprived people live in rural communities in California and in the Western United States where wells can be contaminated by past agricultural use of fertilizers and pesticides.  Protection of our groundwater and rivers is becoming more important as intense faming and urban communities grow.  Learn how educational organizations in the U.S. and in border communities like Tecate are working to educate the public and preserve water resources for the best use. There are tools that can be used to balance development and preserve rich biological communities. Beyond the U.S., there are international water problems that will impact the peace of the world as precious water becomes the new oil in this century.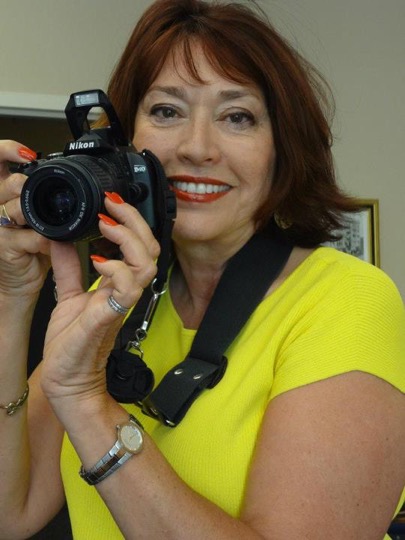 Rita Schmidt Sudman led the respected nonprofit Water Education Foundation and served as Executive Director for 34 years until her retirement in 2014.  She is now the Foundation's Senior Advisor.  The Foundation covers water issues in seven states and fosters resolution of water resource issues in California and on the Colorado River.  At the Foundation, Ms. Sudman directed the development of publications, public television programs, poster maps, tours, press briefings and school programs.  A former radio and television reporter and producer, she received her master's degree in telecommunications from San Diego State University. She was a producer at San Diego's CBS affiliate and also a reporter KPBS radio also in San Diego.  At the Foundation, she won three regional Emmys, several regional Emmy nominations and one Telly award for her public television documentaries.  She has served on numerous boards including the University of California President's Advisory Commission on Water and the national board of Water For People, an international program for water in developing countries.  She has received awards from major agricultural, environmental and urban water groups. She was named a "Superhero" by the California State Fair for her water education work.  She is co-author, with artist and essayist Stephanie Taylor, of the 2016 book:  Water: More or Less.  The book was selected as the California State Library's first book of note for 2017.