Wild Women of Song –  Women Hitmakers  (pop standards from Great American Songbook – jazz- through Carol King)
Pamela Rose's rich, warm vocal style has thrilled audiences all over the world.  But she is best known for creating shows celebrating key women in early blues and jazz.  Wild Women of Song jazz and blues standards written by women, punctuated by fascinating historical detail.   Joining Rose onstage will be her Wild Women of Song bandmates, Ruth Davies on bass, Kristen Strom on saxophone and Scott Sorkin on guitar.
Sing-Along!
Singing is such a joy – and a well-documented endorphin release!  Yet most of us only sing in the shower or in the car, terrified at the thought of singing out loud in public.  Vocalist and music educator Pamela Rose (with guitarist Scott Sorkin) will lead a sing-along.  Group singing is cheaper than therapy, healthier than drinking and more fun than working out.  Lyrics supplied for this joyous activity.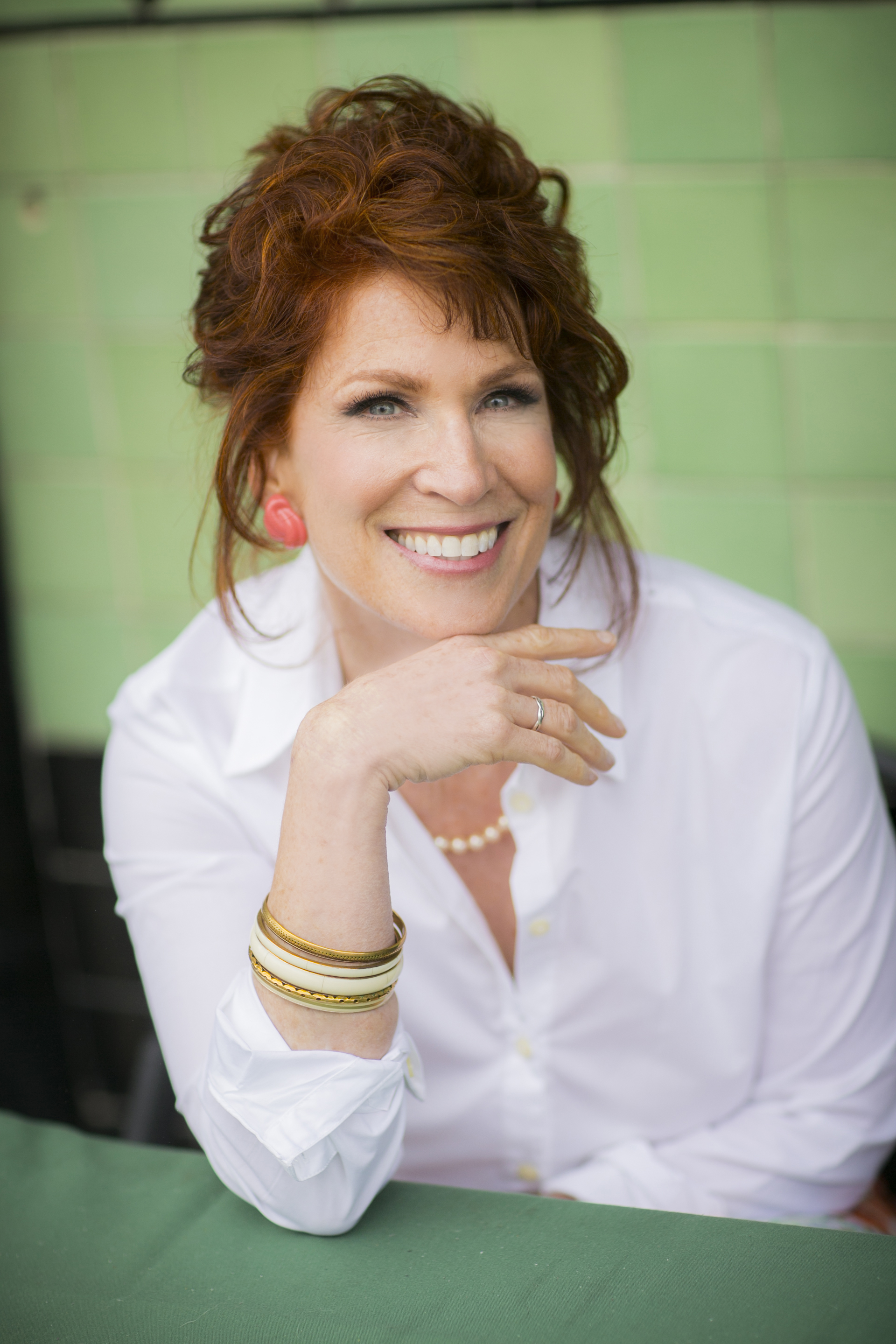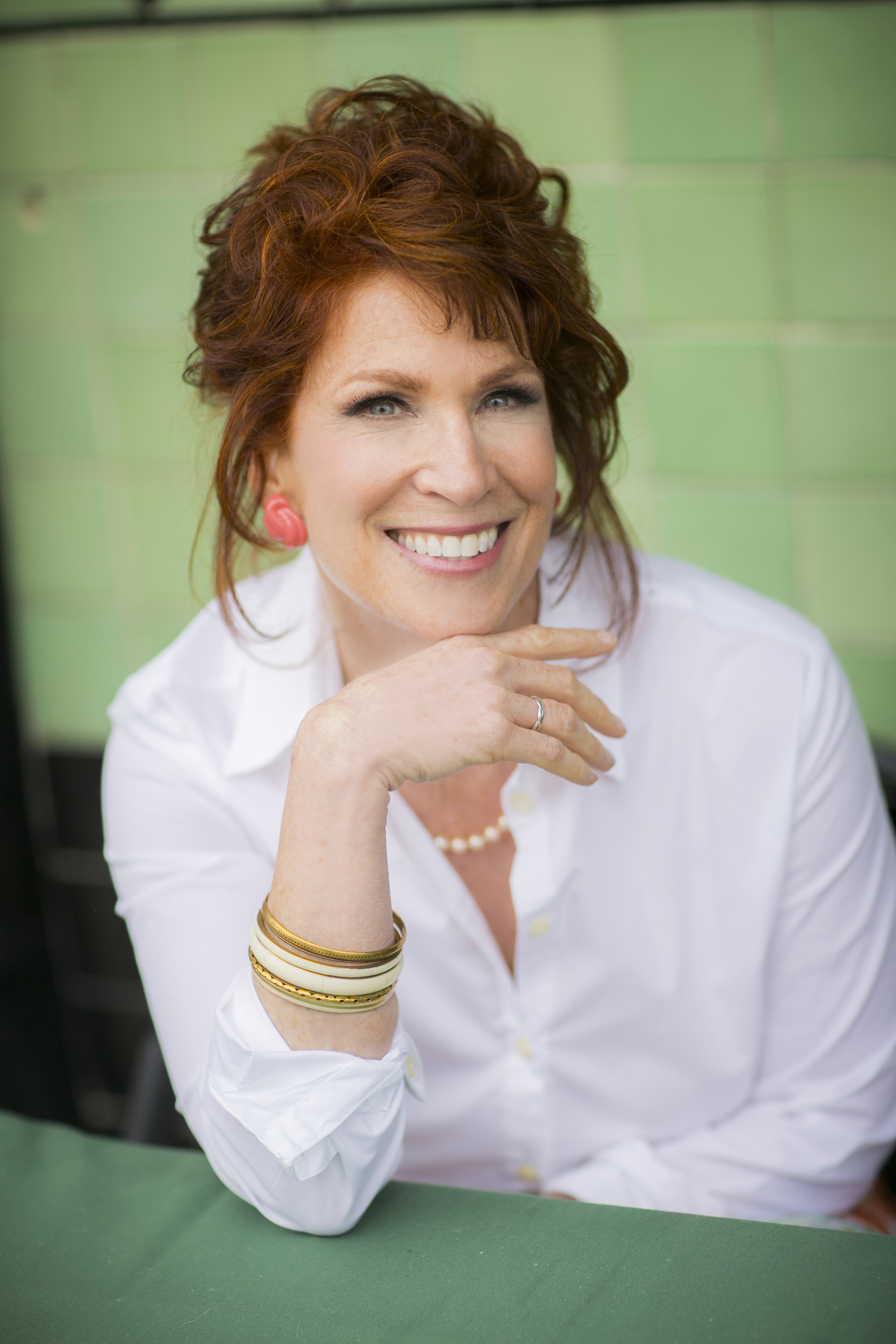 Pamela Rose is a San Francisco jazz and blues vocalist who thrills audiences locally and internationally with her swinging, soulful style. Rose is that rare breed of entertainer who connects solidly with her audience by always delivering a personal and unforgettable musical experience.  With six recordings under her name, Rose is also is a highly regarded music historian, and has developed touring works celebrating contributions of key women in blues and jazz with her 'Wild Women of Song' concerts. Moving effortlessly between swing standards, smoky ballads, blues and soul-jazz, Pamela Rose's rich, warm voice and superb musicians moves crowds of all ages, all over the world.  "Outstanding vocals…Rose sings in the deftly cadenced voice of a natural storyteller, ratcheting up or coyly coddling various emotions with grace and a true understanding of lyrics." Frank-John Hadley, DownBeat.  Pamela Rose is on the faculty of the Berkeley JazzSchool and her highly supportive vocal classes are packed to capacity.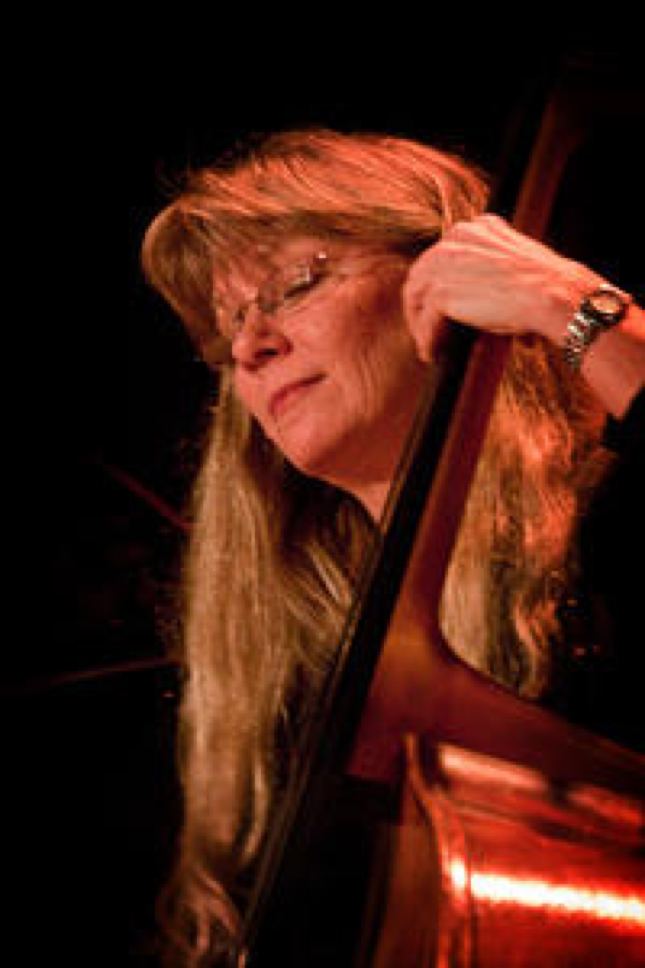 Ruth Davies – Bass
Oakland resident Ruth Davies has lent her fluid, expressive upright bass stylings to many internationally touring artists. Jazz and blues stars such as Charles Brown, Bonnie Raitt, Clark Terry, Elvin Bishop, and Van Morrison are among her long list of tour and recording credentials. Her impressive discography includes many platinum and Grammy-winning recordings.  Learn more at RuthDavies.com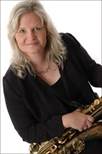 Saxophonist Kristen Strom is in great demand these days.  In addition to leading her own ensemble, the Kristen Strom Quintet, she is an integral part of some of the San Francisco Bay Area's leading bands. She has performed with many well-known artists, including Manhattan Transfer, Roberta Flack, Johnny Mathis, Jimmy Heath, Steve Turre, Kevin Mahogany, Michel LeGrand, the San Jose Symphony, the Temptations, Natalie Cole, The Four Tops, and the San Francisco Production Beach Blanket Babylon. In addition to her solo album, "Intention", she has recorded more than 25 CDs with various jazz and pop artists, including Crossing Borders, John Worley and Worldview, Ed Johnson and Novo Tempo, Wally Schnalle, Burning Bridges, Tim Volpicella and poet Paul Zarzyski and four albums with The Nuclear Whales Saxophone Orchestra. Her touring schedule has included performances across the U.S., Canada, Europe and Asia with the Nuclear Whales and others.  Kristen is saxophone instructor at Santa Clara University, is on the faculty of the Stanford Jazz Workshop and is the Education Consultant for the San Jose Jazz Society. Kristen has a B.A. in Music from San Jose State University, as well as graduate studies in music education, and studied saxophone and woodwinds with Joe Henderson, Mel Martin and Victor Morosco. Kristen is an endorsing artist and clinician for Selmer saxophones.
A graduate of the music performance program at San Jose State University, Scott Sorkin is on the faculty of the Stanford Jazz Workshop, and has taught clinics across the U.S. and Canada, including Selkirk College (Nelson, BC), The Siskiyou Institute (Ashland, OR), Capilano University (Vancouver, BC), Vancouver Community College, San Jose State University Jazz Program, Mission College (Santa Clara, CA), San Jose Youth Festival, and the Community School of Music and Art in Mt. View, CA. Scott is currently a clinician for San Jose Jazz, Valley Christian High School, and is a faculty member of the San Jose Jazz Summer Jazz Camp in addition to teaching privately. Scott has been touring and playing professionally since 1983. He's currently a featured performer with Brazilian-jazz artist Ed Johnson and Novo Tempo, the Kristen Strom Quintet, and is touring with Crossing Borders, featuring Jennifer Scott and Kristen Strom.  Scott is a producer/engineer at Open Path Music where he's worked with a wide range of artists including Duke Robillard, poet Paul Zarzyski, Jerry Miller (Moby Grape), Scott Amendola, Dr. Lonnie Smith, John Stowell, Chris Cain, Bobby Black, Sista Monica, Dayna Stephens, Sony Holland, Cowboy Celtic, Mike Zilber, Gloria Coleman, Lonnie Gasperini, Calvin Keyes, Rushad Eggleston, Natalie Haas, and many others. He has composed for film and television; including co-writing and co-producing the score for the feature film Fat Rose & Squeaky, featuring Cicely Tyson and Louise Fletche.