The Code is all about finding out what it takes to discover within the courage to follow a higher calling, how to obtain the necessary knowledge and skills, and then how we can use all this wisdom and experience for the benefit of our people and the planet. There's a map, tools to interpret the map, mentors –with Susie's help people will be led to understand that the Map + The Tools = The Code.
The SuperHEROCode
We don't really learn about courage, wisdom and compassion from reading a book – we learn it by being in the lion's mouth!
The Code equips people to cope with every kind of challenge, allowing them to effectively move from breakdown to breakthrough and maintain renewed clarity and purpose. Through its 12 stages, the map of the Code takes the individual out of denials – conscious and unconscious, forming a new foundation to living with higher purpose and greater meaning.   Learn how to navigate each stage of The Code to embrace every aspect of this unfolding to wholeness, based on Susie's award winning book A Map to God.  The impulse behind The Code is to tap into the natural goodness in us all to create wholeness.  It's about people redeeming each other, getting past their own barriers and isolation to live with passion again and to re-engage in life, hopefully in a more positive way.   The Code encourages greatness through the recognition and acceptance of our highest self-value once more, then pouring out life force in the cause of world service with loving compassion and kindness.
The Power of 'Imagination'
Einstein said that with logic you can get from A to B but with imagination you can go everywhere… that imagination is more important than knowledge because it's everywhere!  Susie has created miracles by helping people to shift their perceptions using the power of imagination.   Learn to see life from a totally different empowered yet calm perspective – learn how to enter a deep meditative state to imagine a new you and new life.  Improve posture because the spine is like a spiritual wand carrying divine impulses up and down your body.  Realize you can conquer enormous challenges with even just a little bit of enlightenment.  You can change your world through the power of positive thinking and the ability to imagine yourself steeped in abundance and on all levels – health wealth happiness. Start now – allow Susie to show you how to tap into the essence of imagination. Imagine it.  Take action.  Claim it.
The Power of the Word – Speaking Inclusively
Words don't have legs but they travel … Mali Proverb
And God said, 'Let there be light,' and there was light. The universe is spoken into existence. God didn't say, 'I am moving towards, possibly after attending another workshop, well hoping to…  I want to one day gradually  eventually be able to maybe well perhaps try to make light, because I should, ought  – must.'   Why do we speak like this and dis-empower ourselves?
The Buddha advised us that whatever words we utter should be chosen with care for people will be influenced by them for good or ill.  Essentially every word we utter is a prayer coming into manifestation and has great power.  Yet most of us don't even think before we speak let alone realize the power of our words. Susie teaches very good ways of 'reframing' seemingly negative states of experience so that we see and feel the inherent good within them and start to fully embody that good.  However, when we make a new positive choice and desire it greatly, all the 'reasons why not' arise in us. All the times in the past when we did not succeed, all the training from our parents and authority figures that taught us that such a thing is not possible, Confronting and conquering fear is a natural stage towards developing a deeper state of courage, self-assurance and faith.  Susie shows how these fears need to be met with courage and love.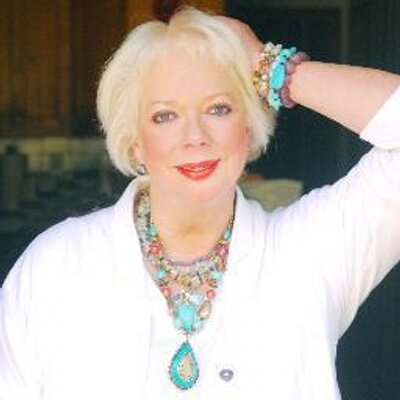 Susie Anthony is an internationally acclaimed speaker and award winning personal development author, who has dedicated her life to teaching others how to discover and embody their Super HERO best selves. She has invested her life savings, cashed in her pension fund and even re-mortgaged her home to create a Super HERO Code community in the UK, which she shares with students, patients and clients.  Anyone can retreat there to find out how to wake up, and change to live the Code.  Her book A Map to God was voted best personal development book of 2009 and also in 21 Years of Kindred Spirit Magazine.  It is now in the famous Bodleian Library at Oxford alongside Jung and Freud.  Susie's work is not just based on a blend of ancient myths and legends, cutting edge psychological breakthrough techniques and western and eastern business success principles, but also wisdoms, imagery and inspirations from all our common super heroes. SHC is about ordinary yet remarkable people who have done larger than life things… about living examples of indomitable spirit… genius, courage and fortitude.
The Code — The Power of Magical Living
We are all called to reconnect to the Super HERO inside when we experience some kind of awakening, but not everyone chooses to respond to it.  In fact only a courageous few of us know what action to take and take it to change to become our Super HERO best.  Yet each and every one of us has at least one life changing event, be it the death of a loved one, divorce, redundancy or something that causes the personality to meet the super hero inside. At this time we are given the opportunity to choose which voice we are going to listen to in order to live life in a much bolder more powerful way, embracing greatness. When we choose to live the Code, we will find an unfolding of a life much greater than we could have anticipated which we definitely didn't see coming. Loss and pain are ultimately gifts, therefore, reconnecting us to others through understanding their wounds. That's where our greatness lies. Everyone on Earth today has within them an aspect of these super heroic qualities, gifts which are sacred and unique to that individual and which only they can determine to find.