The World We Create: A Vision of Hope and Possibility
Each of us inhabits two worlds: the world we inherit and the world we create. We have inherited a planet imperiled by climate change, oil spills, the industrialization of our wild places and more. Environmental crises can seem daunting, even overwhelming. We can create, though, a very different world, through solutions that help make us prosperous and secure. This talk will explore a vision of hope and possibility, lay out a roadmap for getting there, and suggest ways we might all play a part.
The Map Is Not the Territory
Whether we're penciling in our morning journals, penning a letter to a distant friend or drafting our debut novel, writing can connect the landscape we inhabit to the history and common story we share. In this workshop, we'll learn ways to enhance the sense of place in our writing, using elemental storytelling strategies like observation, notation, reflection and research.
Writing a Personal Identity
Who am I? What do I do? And why does it matter? Eternal questions, perhaps. And yet, the answers can help us to shape our writing – fiction, personal narrative, essays or op-eds – in ways that draw on our unique set of experiences, sensibilities, and intuition, the very constituents of our being that make us human. In this workshop, we'll explore the links between writing our personal story, processing the questions we carry inside us and consolidating the sum of our thoughts, our feelings, our beliefs and our dreams in the boundless world of the written word.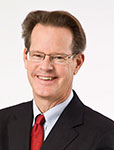 Bob Deans, Director of Strategic Engagement for the Natural Resources Defense Council, is one of the nation's leading voices for a more prosperous, sustainable future. Author of five books and a former president of the White House Correspondents' Association, he is a frequent commentator on television and radio.   He joined the NRDC in 2009, after nearly three decades as a journalist, including a four-year stint in Tokyo as chief Asia correspondent for the Atlanta Journal-Constitution, and other Cox newspapers. In twenty years in Washington, Deans covered the White House, State Department, Pentagon and Congress, before moving to the nation's leading environmental advocacy organization.