Candlelight Yoga Nidra
Saturday 8 pm Oaktree Pavilion
Yoga Nidra
Sunday and Tuesday 4:30 pm and  Thursday 9 am Oaktree Pavilion
There is a single practice that scientists have found to reduce anxiety, depression, insomnia, and inflammation; lower heart rate and blood pressure; and alleviate arthritis, infertility, and aging. Would you like to know more and actually do the practice? That practice is Yoga Nidra, which has been gaining popularity across the United States and is being offered from VA Hospitals to Spas.
Nidra is a Sanskrit term meaning "sleep.
Join Mehrad and Michelle for a session of deep relaxation.
The Benefits of Yoga Nidra: The Yoga of Sleep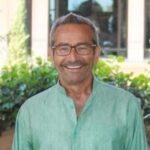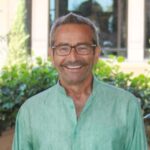 Dr. Mehrad Nazari is the author of the multiple award-winning book, Enlightened Negotiation: 8 Universal Laws to Connect, Create, and Prosper. Recently he was selected as one of 20 thought leaders around the globe by the International Leadership Association to contribute a chapter to: Evolving Leadership for Collective Wellbeing: Lessons for Implementing the United Nations Sustainable Development Goals. He is an executive advisor, corporate trainer, and speaker.  Dr. Nazari is a passionate practitioner of applied spirituality. He believes in preserving the authenticity of the ancient wisdom practices and applying them to our daily lives in the 21st century.  Mehrad holds a Ph.D. in Leadership and Human Behavior and an MBA. For three decades Mehrad distinguished himself as a business leader in San Diego with several accolades to his credit and also served for a decade as an adjunct professor of Business Negotiation. Mehrad has studied with spiritual masters including Walt Baptiste, Swami Veda Bharati of India, and Kyozan Joshu Roshi of Japan. He has been teaching mindfulness, meditation, and yoga for over twenty-five years and served on the faculty of Esalen Institute and Kripalu. He coaches individuals as well as corporations which include Sony, Brookfield, eBay, YPO Gold, and The Port of San Diego. Dr. Nazari has presented at the international Conscious Capitalism Conference and served on the Board of Conscious Capitalism, San Diego. You can contact him at DrNazari@EnlightenedNegotiation.com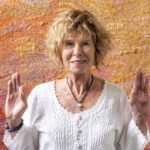 Michele Hébert is a  master educator, yoga and meditation teacher, award-winning author, and speaker who has devoted her life to living and teaching consciousness-based practices for personal and professional transformation. She was personally trained by Raja Yoga Master Walt Baptiste who instilled in her the philosophy 'from a sound base upward'. She has studied extensively with Swami Veda Bharati of Rishikesh, India, and H.H. The Dalai Lama.  A former media representative for the American Council on Exercise in the area of Mind-Body Integration, Michele pioneered the principles of yoga and meditation within the Health and Fitness Industry. These principles can be found in her multi-award-winning book The Tenth Door: A Yoga Adventure.  During her 35 years of international teaching experience, she developed yoga/meditation programs and consulted with international spas in Egypt, Sweden, and Guam as well as in the US: The Chopra Center, Esalen Institute, University of California at San Diego, Kripalu, and Scripps Institute. She has been associated with Rancho La Puerta and The Golden Door since 1987 as a teacher and guest presenter.  Currently, Michele is the creator of the blog Spiritually Speaking and leads a popular zoom course entitled Meditation and the Inner Practices of Yoga.  Michele's mission is to inspire others to reflect deeply and make a conscious decision to grow and live from their highest ideals.
www.rajayogis.net