"Wear gratitude like a cloak and it will feed every corner of your life."― Rumi
Tis the season for cooking and parties and maybe an extra dessert. Don't let the holidays be your gastronomic nemesis. Cook, eat, and enjoy your friends and family with recipes and tips from these wonderful Ranch Guest Chefs.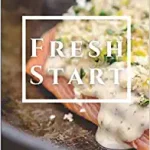 Fresh Start: Cooking with Virginia – My Real Life Daily Guide to Healthy Eating and Weight Loss. Virginia Willis is an inspiration. She's lost 65 pounds through healthy meals and walking including our infamous Seven Mile Breakfast Hike. Let this James Beard award winner help you make healthy delicious meals.
---
Weeknight Gluten Free: Simple, Healthy Meals for Every Night of the Week . Kristine Kidd includes 100 gluten-free recipes for poul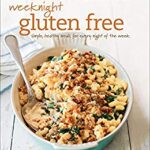 try, seafood, meat, and meatless dinners and a handful of delicious desserts. Rebuild your pantry and eliminate gluten from your life with this needed cookbook and guide.
---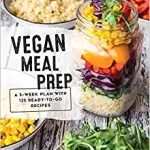 Vegan Meal Prep: A 5-Week Plan with 125 Ready-to-Go Recipes. Robin Asbell provides 125 delicious recipes for breakfast, lunch, main dishes, snacks, and desserts using vegan ingredients. Easy and delicious she'll take the hunt for vegan meals out of your day and provide you with recipes for Tempeh Tacos, a Mange Sriracha Sauce, and plenty of recipes to delight you through your day.
---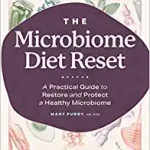 The Microbiome Diet Reset: A Practical Guide to Restore and Protect a Healthy Microbiome. Mary Purdy wrote this combination cookbook and meal guide to give you everything you need to kick-start a bacteria-friendly microbiome diet. Having a healthy biome doesn't need to cost a fortune either. She offers practical ideas and recipes to help your insides work that won't hurt your wallet.
---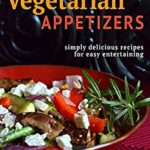 Vegetarian Appetizers: Simply Delicious Recipes for Easy Entertaining. Paulette Mitchell's cookbook is perfect for this time of year. With over 70 vegetarian appetizer recipes you'll discover the perfect platter for your next soiree.
---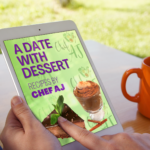 A Date With Dessert. Chef Aj. Skip the print and go straight to an e-book with Chef AJ's downloadable dessert book. With over 30 recipes including a fantastic chocolate cake, Oatmeal raisin cookies, and even breakfast oatmeal you may want to serve anytime.