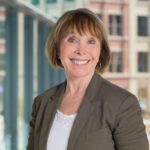 Cathy Sunshine works with businesses and organizations to create purpose and missions. Cathy has been a frequent visitor to the Ranch and has even coached our management teams. She just released her latest book titled SYNC'd.
SYNC'd is a one-stop, practical guide to the structural and human behavioral change required by businesses and other organizations to succeed in serving the modern customer in the hypersonic digital era.
Published in the midst of the business community's rush to embrace digital technology, this timely new book lays out the case for the simultaneous need to transform an enterprise's service and workforce culture to a new and more responsive behavioral operating system.
– Sunshine's proven methodology builds a highly agile service structure
– Provides an effective roadmap for synchronizing the internal pulse of an enterprise to the external high speed, 24/7 demand of the new global consumer.
– Is a powerful and important tutorial to enable your organization to meet the needs of the newly empowered consumer.
– Its teachings create organizational growth and breakthroughs in thinking to meet the challenging new business ecosystem.
SYNC'd offers a roadmap for the why and how of execution in the new Digital Era. The mandate for change cannot be deferred. Read it, then do it." Jan Heppe, Retired President, Burberry Americas.
"If you know who your customer is, you know why you exist. If you know why you exist, you know what you have to do. If you know what you have to do, do it and remove anything that gets in the way."