Kathy Connelly is a repeat Ranch guest who finds inspiration from our gardens and presenters. On a recent visit she brought her watercolors as part of her meditation and reflection. She was kind enough to share a few with us.
I started painting about 6 years ago. The town I live in has a very active art league, and I began by taking watercolor classes. Painting was always something I have wanted to do, but I had never allowed myself the time to pursue it. I was extremely intimidated, and I had no idea where to start.  
I've always been creative but had never taken any actual art classes. I took the plunge into the world of painting, and my life has been exponentially expanded. Later, while sequestered during Covid, I mustered up the courage to try oil painting and took several online classes. I have found that oil painting is much more satisfying to me. But when traveling, I bring watercolors along. I travel with an art journal, a small metal box/palate of about 18 colors, a couple of brushes, and a few pens and pencils.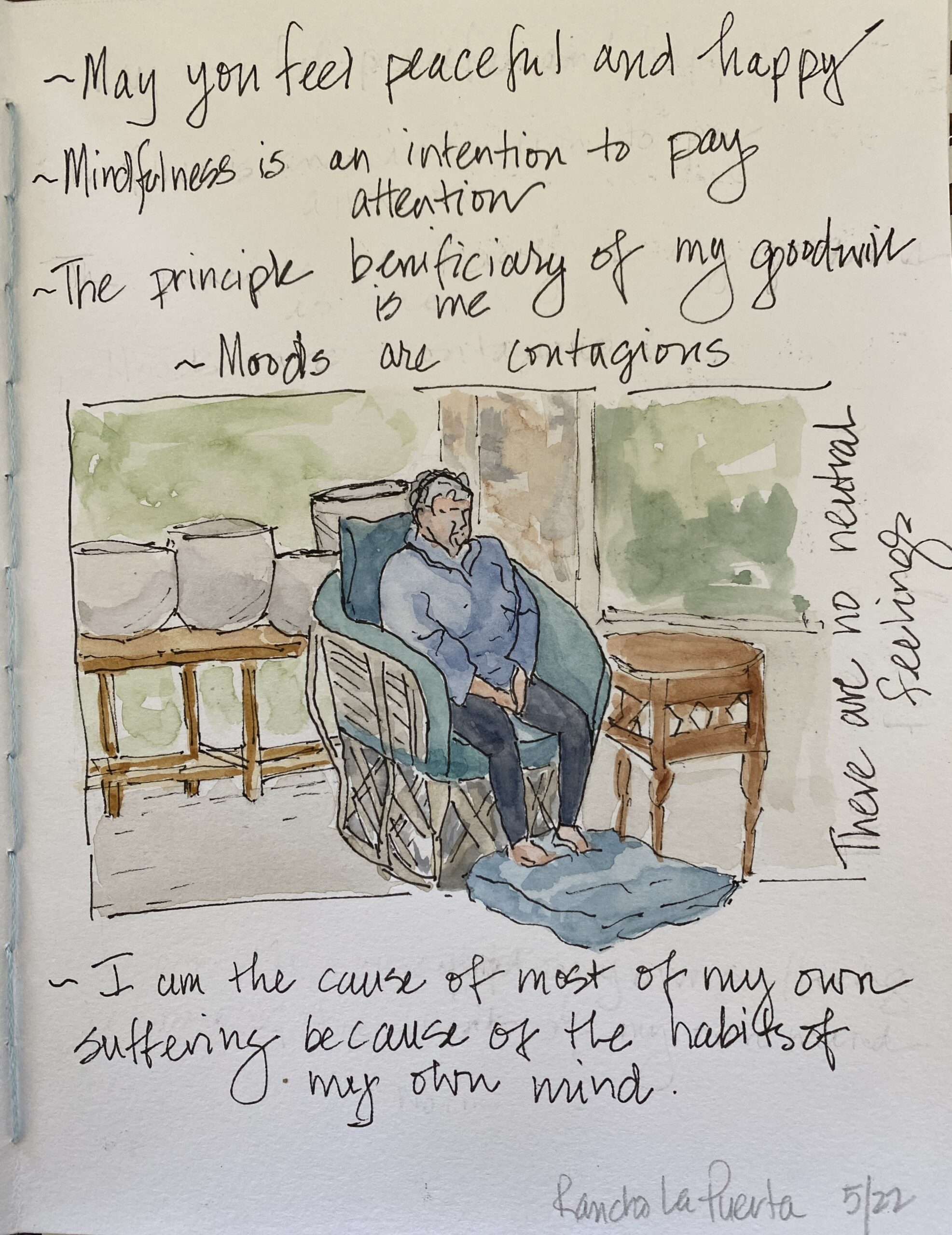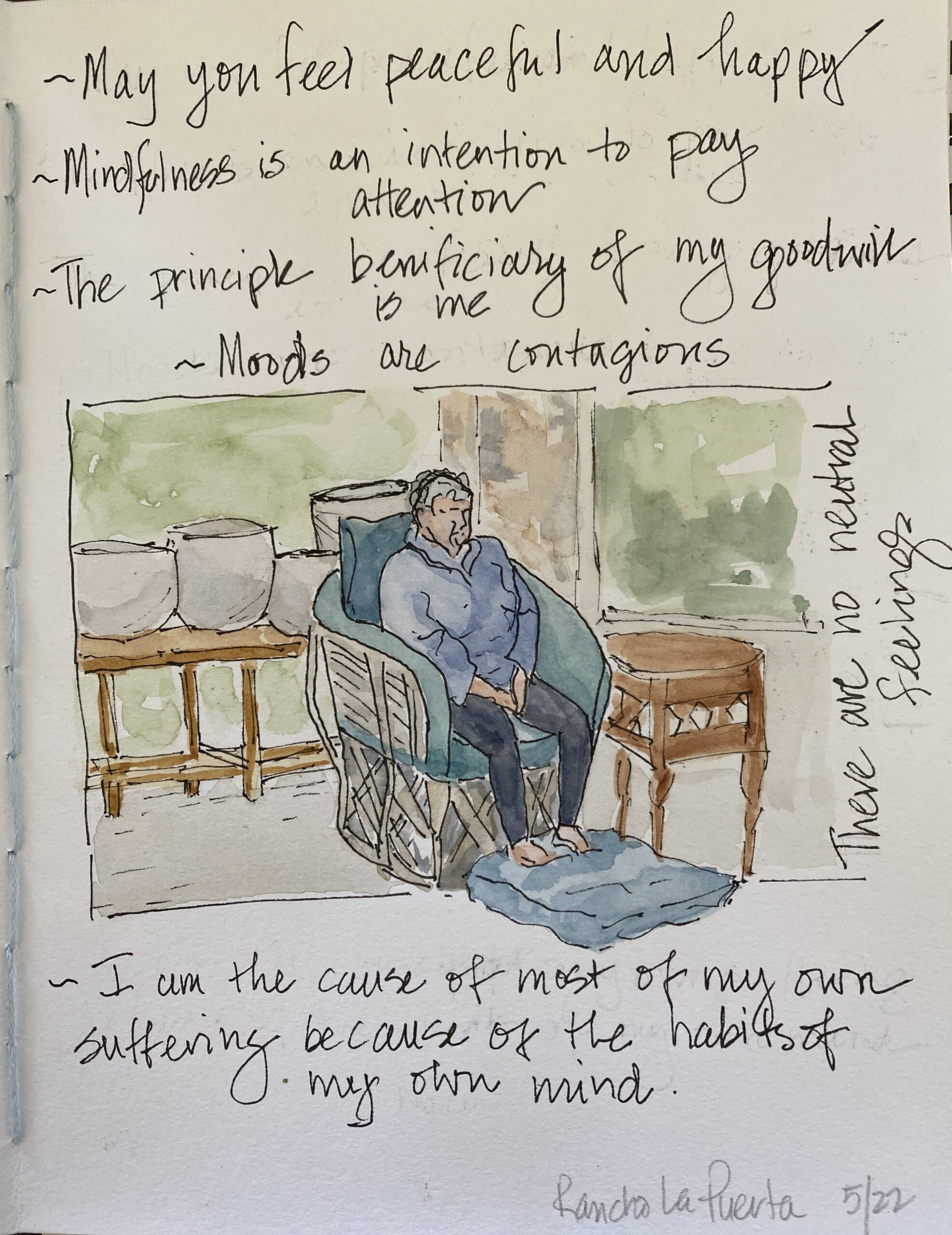 Needless to say, the beauty of Rancho La Puerta is very inspiring to paint. I decided to take my journal along to Sylvia Boorstein's class at The Ranch to take notes, and for some reason, I was inspired to try to capture her in the setting. She sat very Buddha-like to me. It inspired me to attempt to capture her. All the quotes I wrote on the page were my takeaways from her. The one that spoke to me the most was, "I am the cause of my own suffering because of the habits of my own mind"- which is a quote from the Dalai Lama. I went to her class every day that week, and it was truly one of the great highlights of this visit to the Ranch.   
Painting has opened my world in so many ways. I am grateful for finally making the decision to make it an essential part of my life.
We offer nearly a dozen art classes weekly and nearly 50 activities a day. Learn more about our mindfulness program.