Winter is the ideal season to restore and the perfect time to give your skin some extra love. La Puerta Core Essentials™ face masks are excellent enhancements for any skin care regimen. Our top picks for winter? The Pomegranate Enzyme Mask and Antioxidant Créme Mask–here's why:
La Puerta Core Essentials™ Pomegranate Enzyme Mask 
This farm-to-skin mask is full of beneficial ingredients that renew and rejuvenate all skin types. Natural fruit enzymes delicately remove dullness caused by dead skin cells and bring circulation to facial tissues. It's our go-to solution for congestion and other outbreaks caused by wearing face masks. Your skin will feel refreshed and look radiant. Oh, and don't mistake this mask for jam; it smells so delicious that you may want to eat it.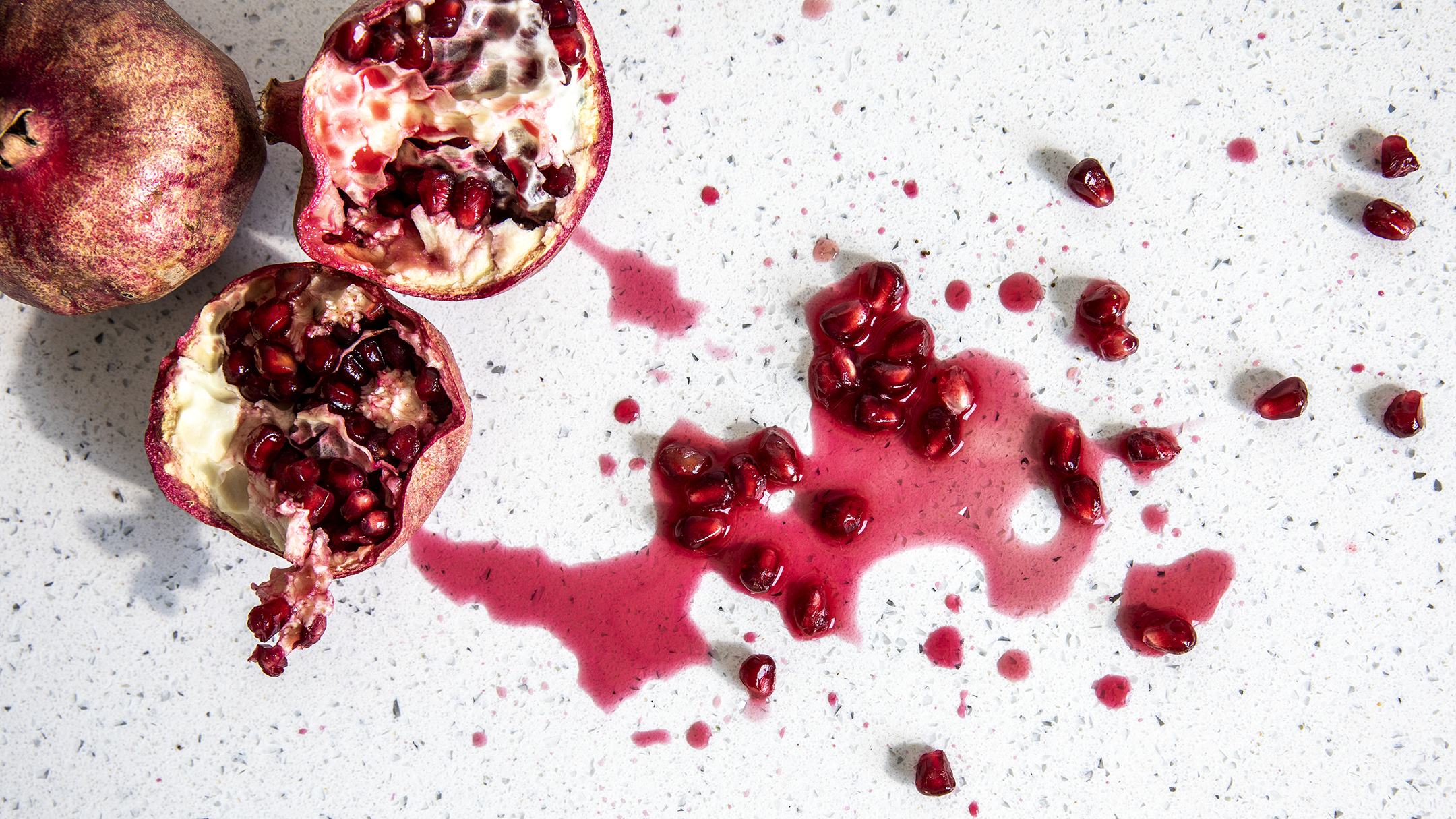 This Mask Will Help You:
Achieve glowing skin
Exfoliate without irritation
Reveal uplifted, renewed and smoother skin
Key Ingredients & Benefits:
Pomegranate Enzymes Gentle natural exfoliant; increases cell renewal.
Alfalfa Extract Helps to encourage cell renewal and improve collagen synthesis. Can yield results similar to Retinol without redness or peeling. Known to promote elasticity and can help prevent wrinkles.
Aloe Vera Leaf Juice Balances pH, rejuvenates, soothes. It forms a protective barrier to keep moisture in and pollutants out. Helps to synthesize collagen and connective tissue.
Black Currant Extract Anti-inflammatory, anti-bacterial and anti-oxidative properties help fight skin disorders. Reduces signs of aging and restores natural glow.
Coconut Extract Hydrating, moisturizing, skin softening.
Core Essentials™ Antioxidant Crème Mask
In winter, skin can get dry and chapped from cold weather and indoor heating systems. If you have parched skin, the Antioxidant Crème Mask is your natural solution. It's full of rich, nourishing ingredients that feed the skin, help protect skin's barrier with antioxidants, help it improve moisture retention and boost resilience over time. Your skin will look and feel hydrated post-rinse and beyond.
This Mask Helps To: 
Reveal soft, supple and youthful skin
Boost hydration
Feed skin with antioxidants
Key Ingredients:
Shea Nut Butter All-purpose moisturizer and skin protector. Particularly useful for helping to smooth fine lines and wrinkles.
Olive Leaf Extract An antioxidant known for its anti-aging, anti-irritation, anti-inflammatory, anti-microbial and skin brightening properties.
Acerola Fruit Extract Antioxidant rich in Vitamin C. Tones and brightens. Can stimulate collagen and elastin production. It helps to remineralize, hydrate and helps skin retain moisture.
Schisandra Fruit Extract Provides antioxidant benefits and can improve cell turnover. Can stimulate collagen production. It helps protect skin against environmental stressors. Prevents dehydration, softens and revitalizes
These items and all other La Puerta Core Essentials™ are available at Mercado Online.
 "I've researched and tested so many lines, and La Puerta Core Essentials, like Rancho La Puerta itself, is unique and very special. Simple and uncluttered, clean and effective, targeted and timeless–relying on an irresistible bouquet of holistic healing herbs, seed extracts, and plant oils with proven efficacy–La Puerta Core Essentials sets a very high bar." 
Rona Berg
Editor-in-Chief 
Organic Spa