This wonderful apricot dessert recipe is a modification from one that Angie Brenner and Joy E. Stocke feature in their book Tree of Life: Turkish Home Cooking. They taught this version at La Cocina Que Canta during a recent visit.
Like the Ottomans before them, who gathered an abundance of fresh fruit from every part of the empire, modern Turks enjoy eating a fruit course after dinner. This recipe pairs the lightness of delicate golden apricots, such as those grown in the Malatya region of Turkey, with thick Greek yogurt, and a drizzle of local honey mixed with somewhat sour pomegranate molasses. While pecans are not traditionally Turkish, we think the softness of our Southern U.S. nut enhances this delicate dessert. Walnuts may easily be used as well.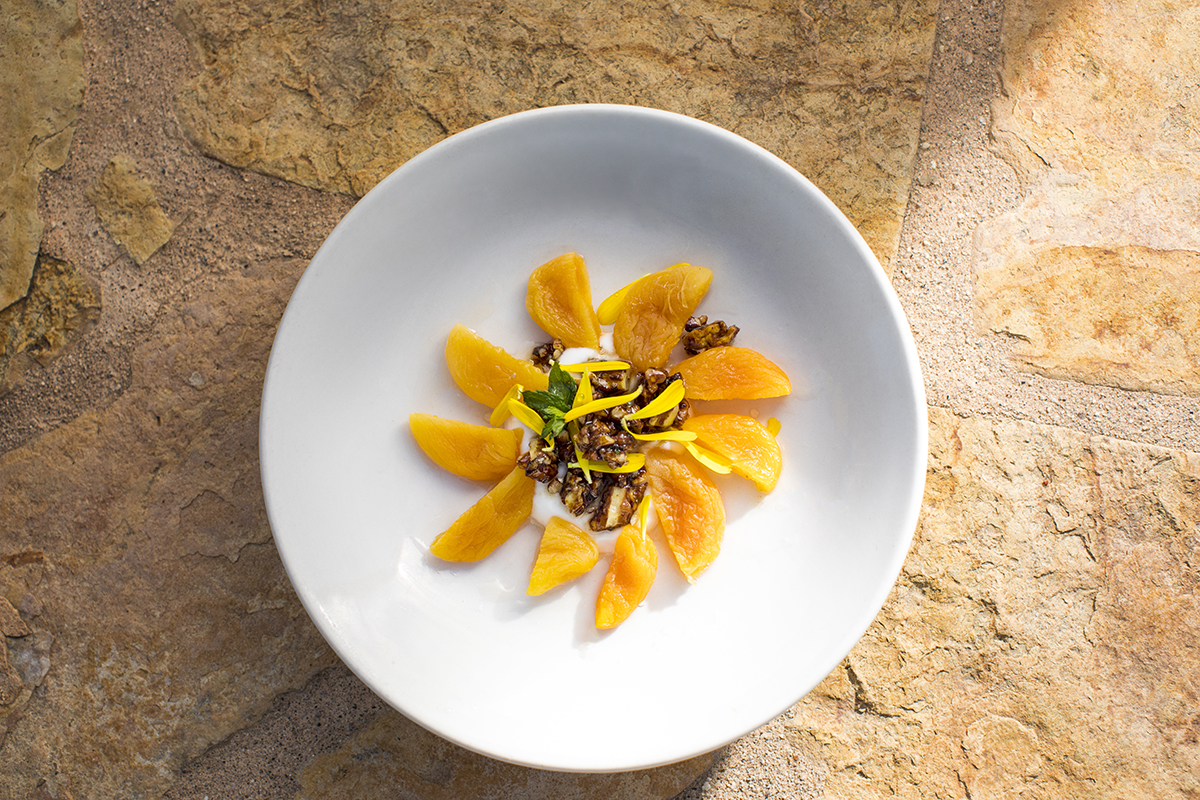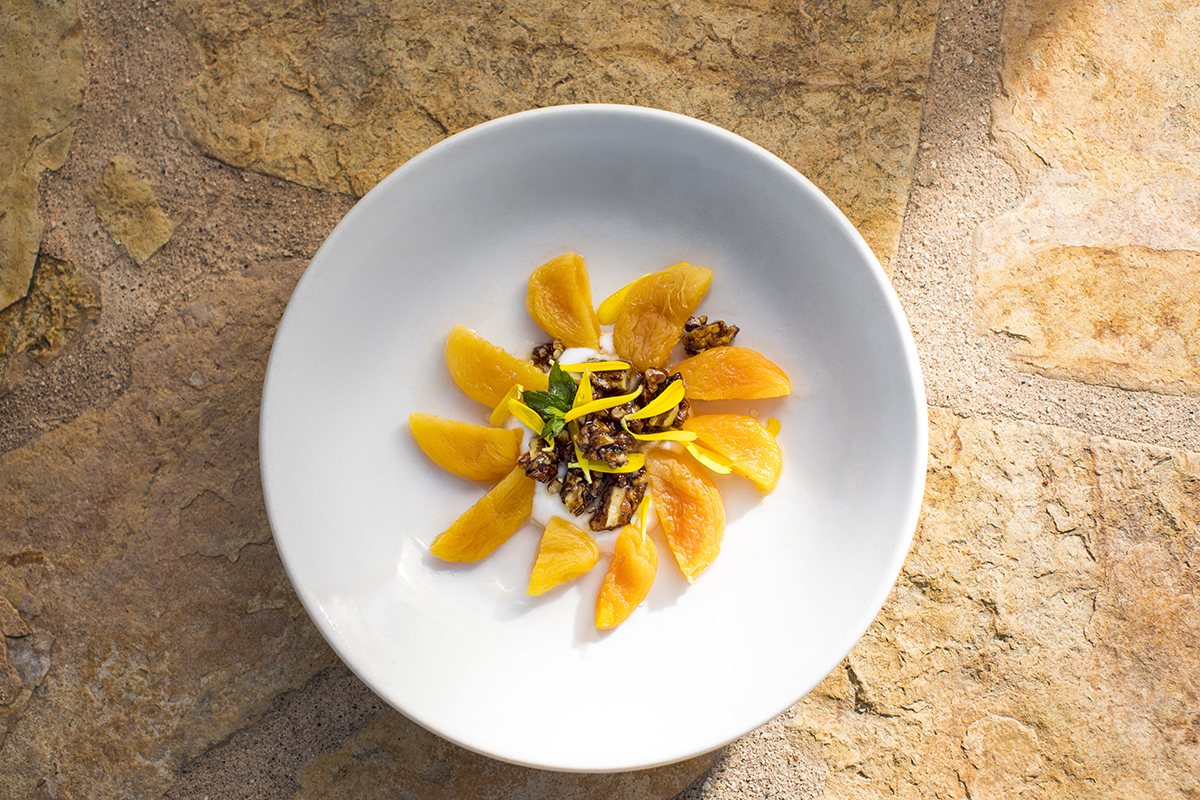 Serves 6
12 dried apricots (2 per person)
½ cup roughly chopped toasted pecans *
2 tablespoons honey
1 ½ teaspoons pomegranate molasses
½ cup Greek-style yogurt
To plump the dried apricots, place them in a bowl and cover with hot water. Soak for 15 – 20 minutes. Remove the apricots from the water and blot dry on a paper towel and cut almost in half to form 2 connected disks. Arrange the apricots on individual serving plates, 2 each, or on a larger plate. Set aside.
Mix the honey and pomegranate molasses together in a medium-size bowl. Stir in the toasted and chopped pecans to coat.
Whisk the yogurt until smooth, then dollop teaspoons of yogurt over apricot halves. Sprinkle the honeyed pecans over the yogurt and apricots.
* To toast the pecans, place a heavy skillet over medium heat and add whole or chopped pecans to the dry skillet. Toast and stir frequently for 5 – 7 minutes until the nuts begin to release their fragrance. Be careful not to burn.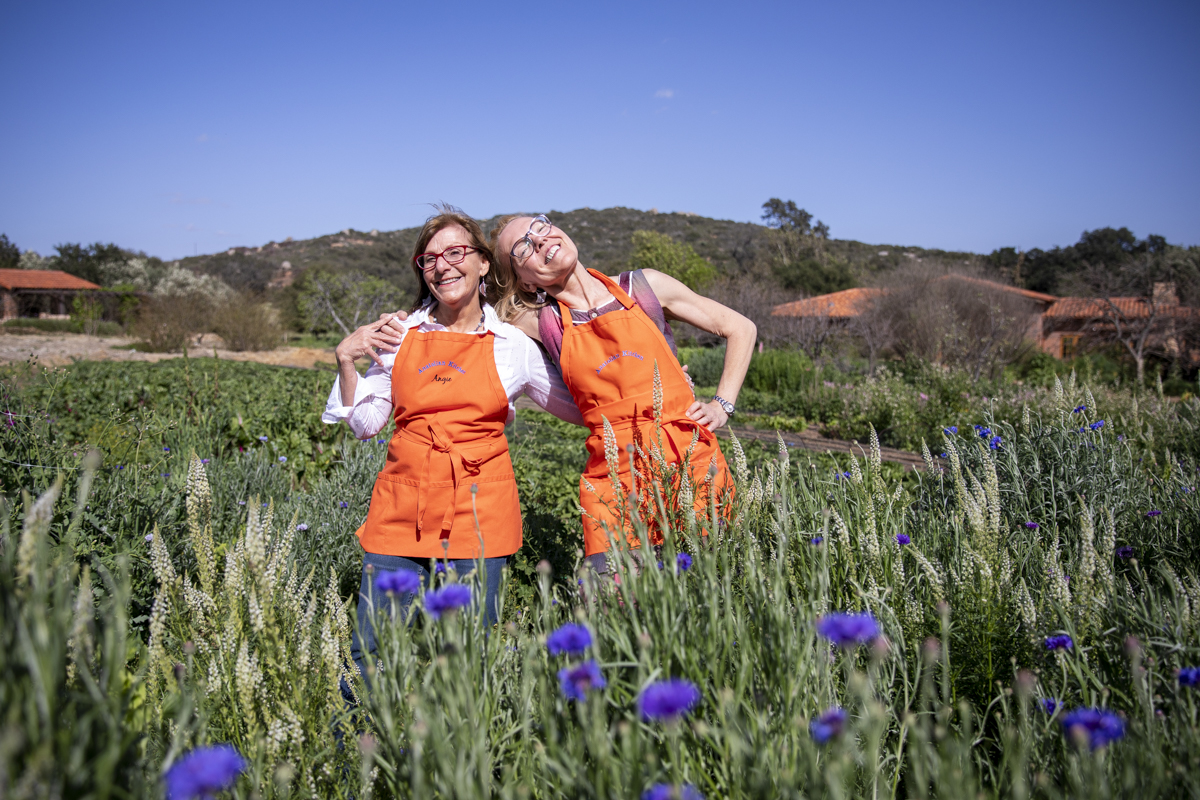 See more dessert recipes or learn more about Rancho La Puerta's cooking school.