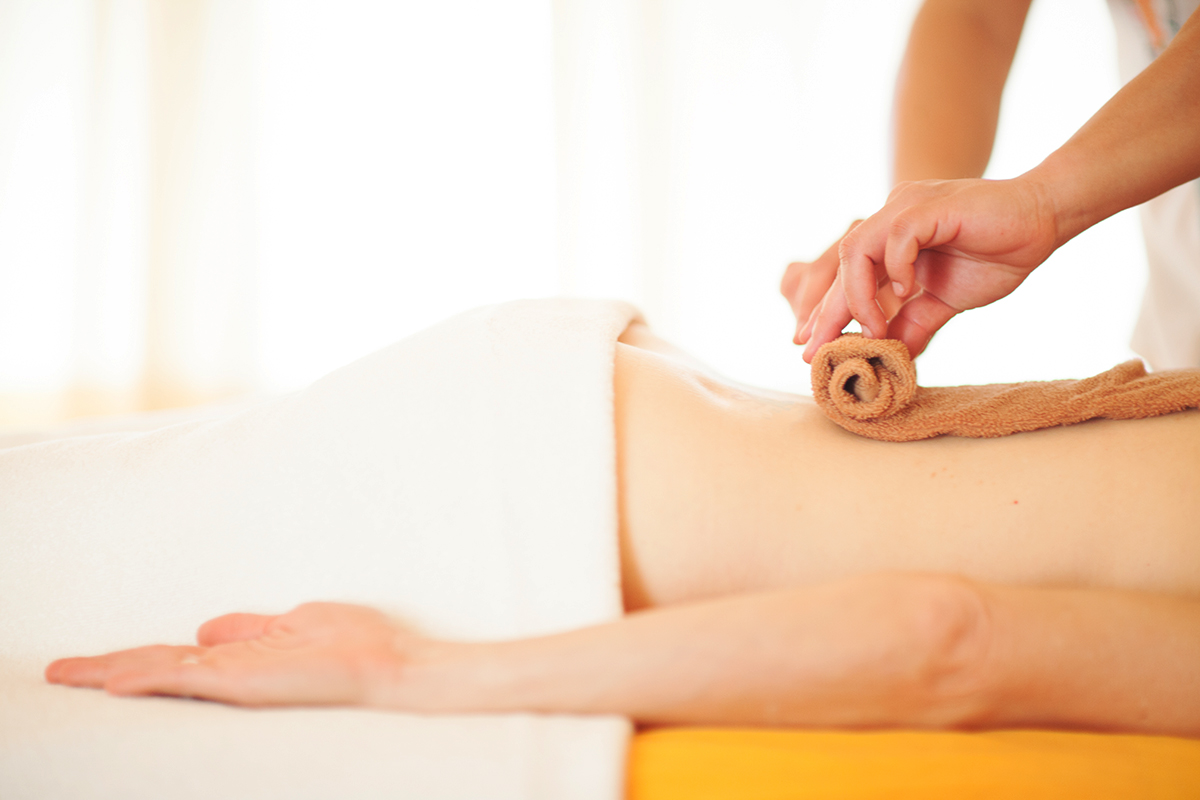 The Wellness Journey Massage is a customizable aromatherapy massage where you choose an oil blend depending on your physical and emotional needs. Have muscle tension and soreness?  The rosemary, eucalyptus, ginger, cajeput, almond, macadamia and jojoba oil will help.  Want to boost your circulation?  There's the Heart Tonic blend crafted with rosemary and marjoram oils. You can choose oils that will help with lower back pain, sensuality or emotional balance, to name a few.
To begin the treatment, my masseuse heated the oil in her hands. The masseuse said that fragrance plays an important role in the Wellness Journey Massage. It's one way my body will be keyed up to absorb its benefits. I lay face down on a massage table as she placed a warm towel on my back.  She told me it was to help relax my muscles and allow the oil she was using to positively affect my nervous system. She then proceeded to gently massage me with the hydrating eucalyptus essential oil blend I picked.
Maybe wellness follows our noses.  The aromatherapy massage was a great stress reducer. Whatever bothered me before disappeared in the dreaminess of the fresh eucalyptus scent and Luz Esther's healing touch.