Salmon is the entrée tonight but not the star at El Cafecito's Baja Dinner. That honor goes to the fresh herbs and vegetables of Tres Estrellas, Rancho La Puerta's six-acre farm. The Baja Dinner is an opportunity for Ranch guests to experience the farm and cuisine of El Cafecito, the farm's restaurant, which is led by Executive Chef Denise Roa in an intimate, outdoor setting.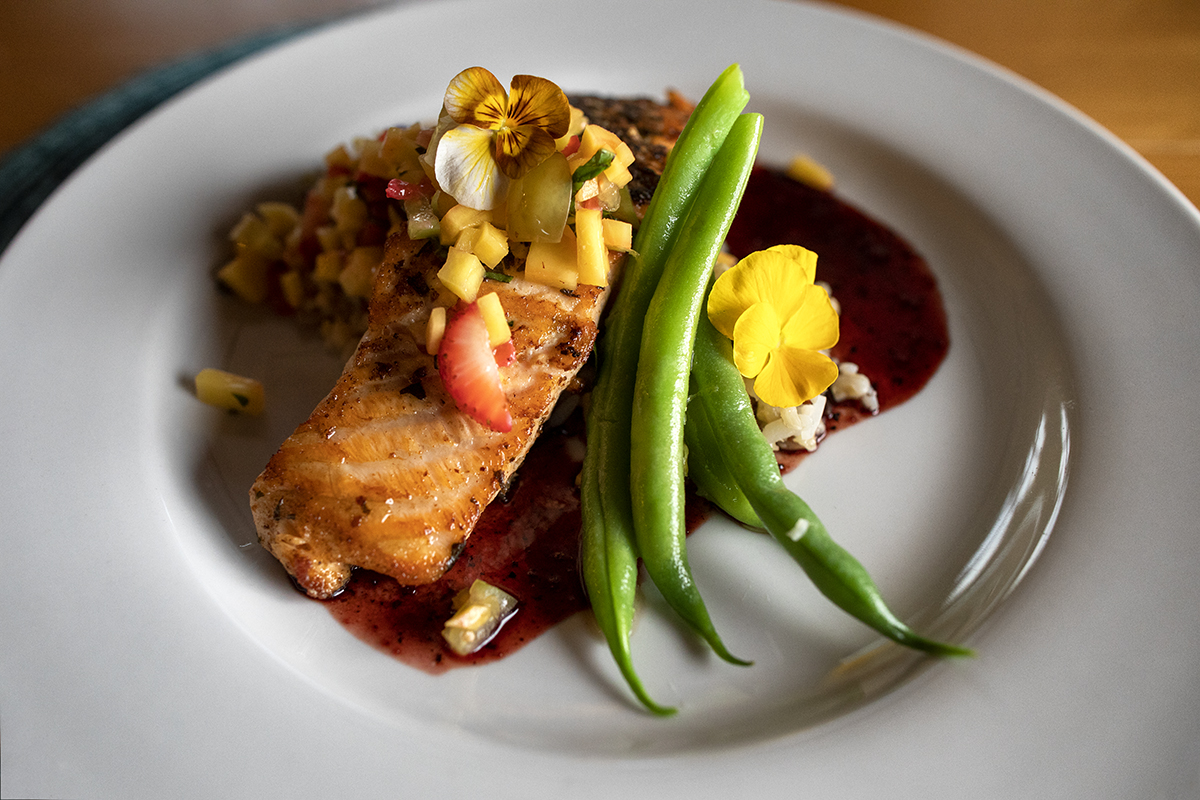 There are four courses and an appetizer table with small street-style tacos and vegetarian ceviche. I could eat the ceviche often. It has just the right balance of citrus, pepper, and mushrooms. The nutty butteriness of avocado gives it a perfect depth for my palate.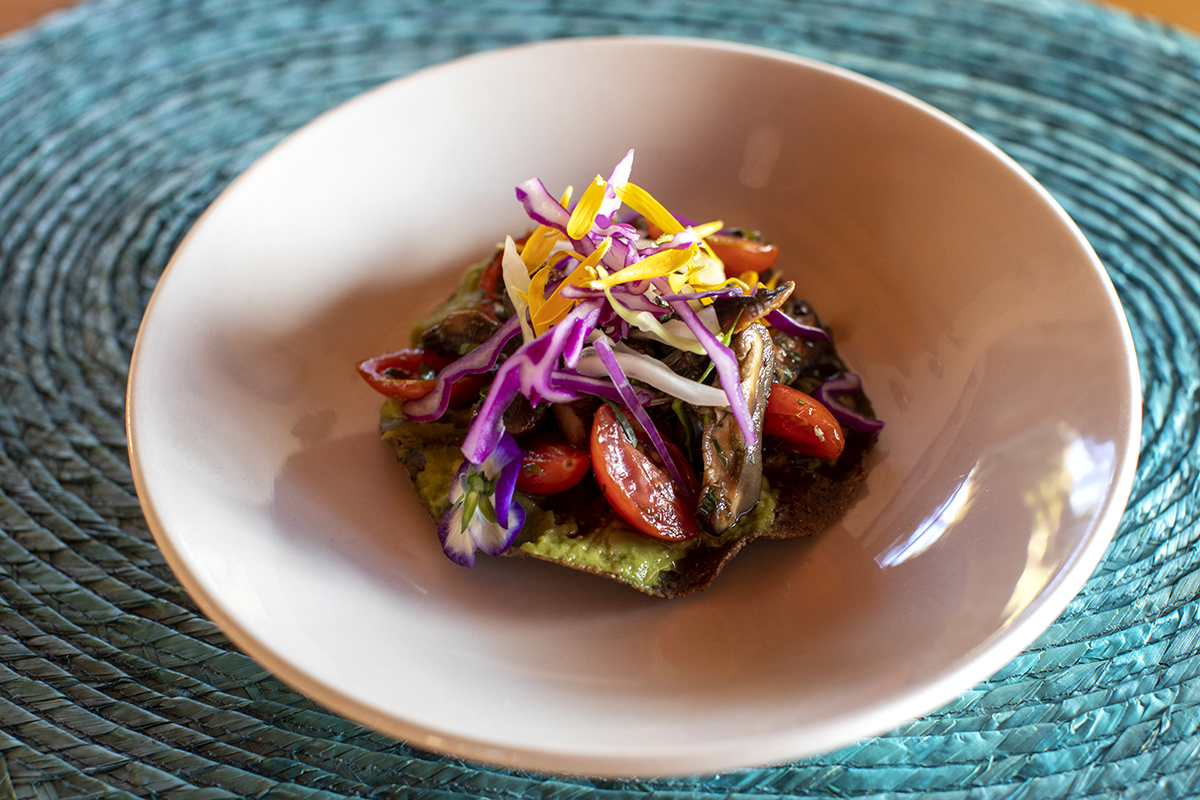 The little strawberries burst in the Tres Estrellas Salad with Carrot-Ginger Dressing giving pops of sweetness after Chef Denise's team's vegetarian Carpaccio appetizer.  The appetizer and salad prepare the palate for the entrée that follows.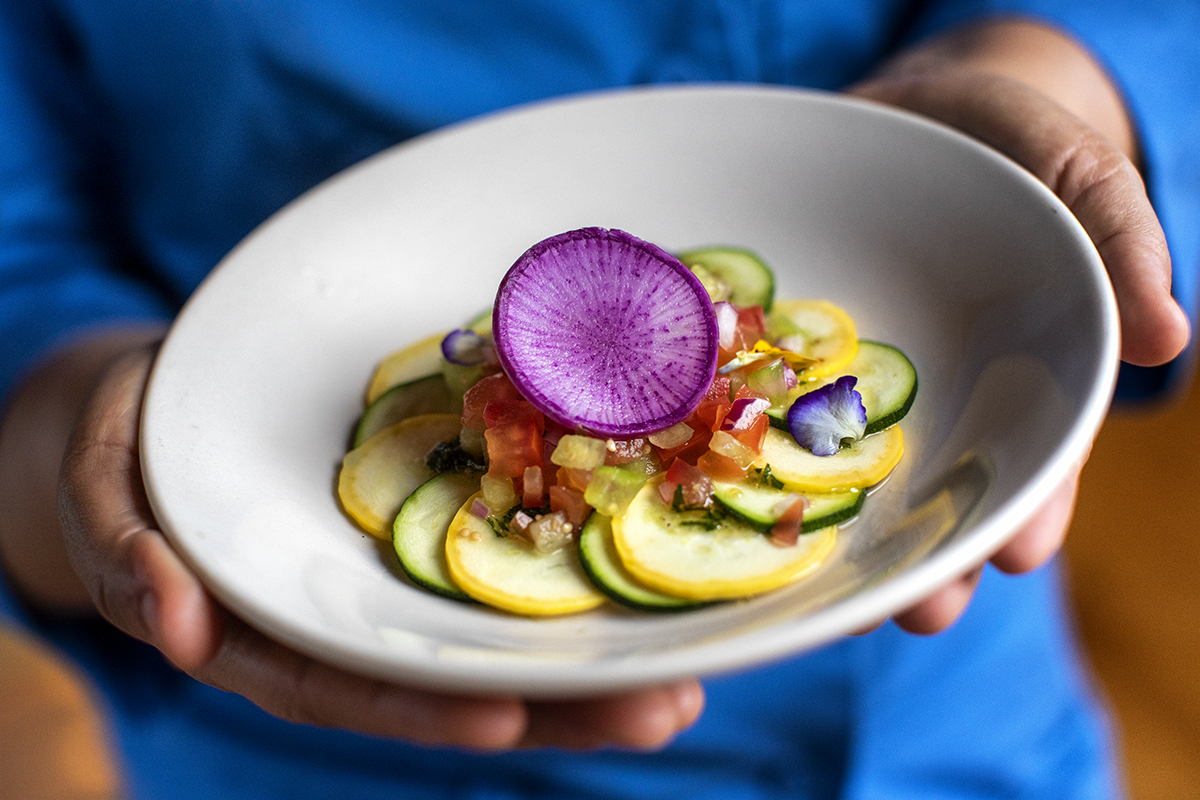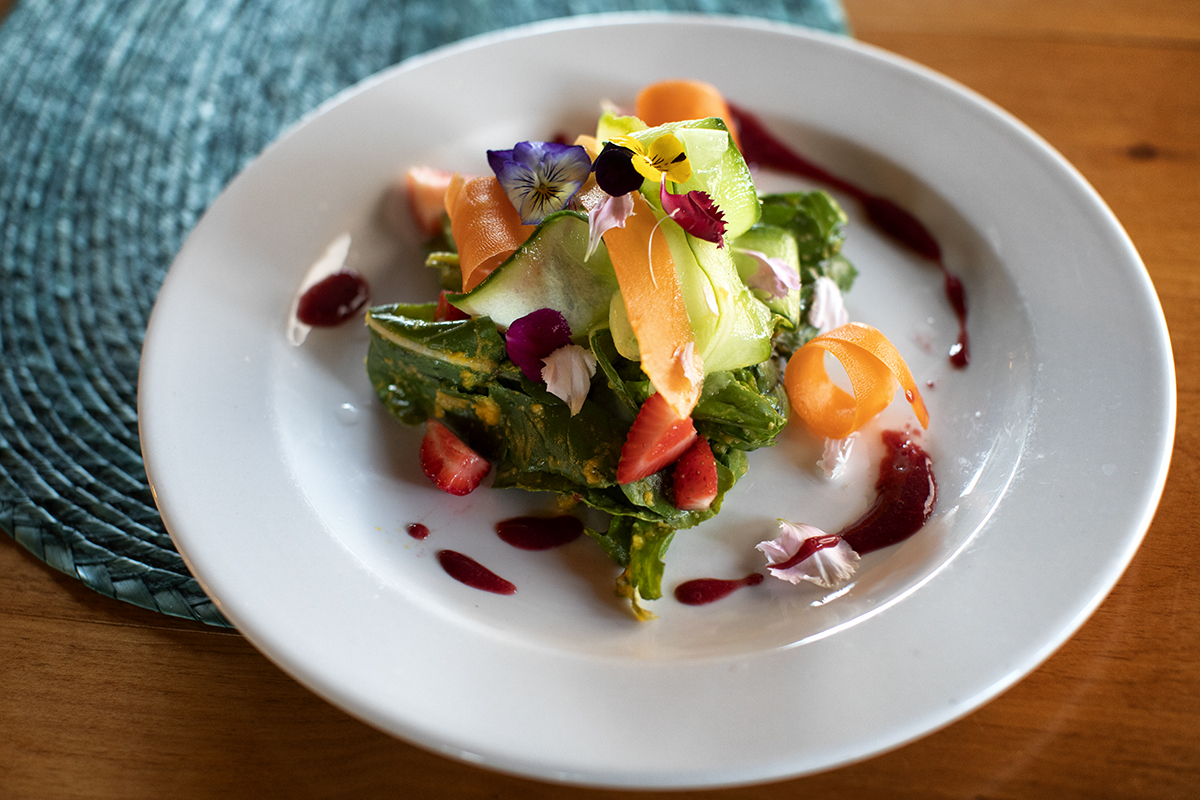 The sweet Mango-Basil Salsa, tangy Roasted Arbol Hibiscus Glaze, and side of green beans dance around the perfectly grilled fish but never dominate it. The vegetarians told me their spiralized summer zucchini with pesto was a delicious surprise.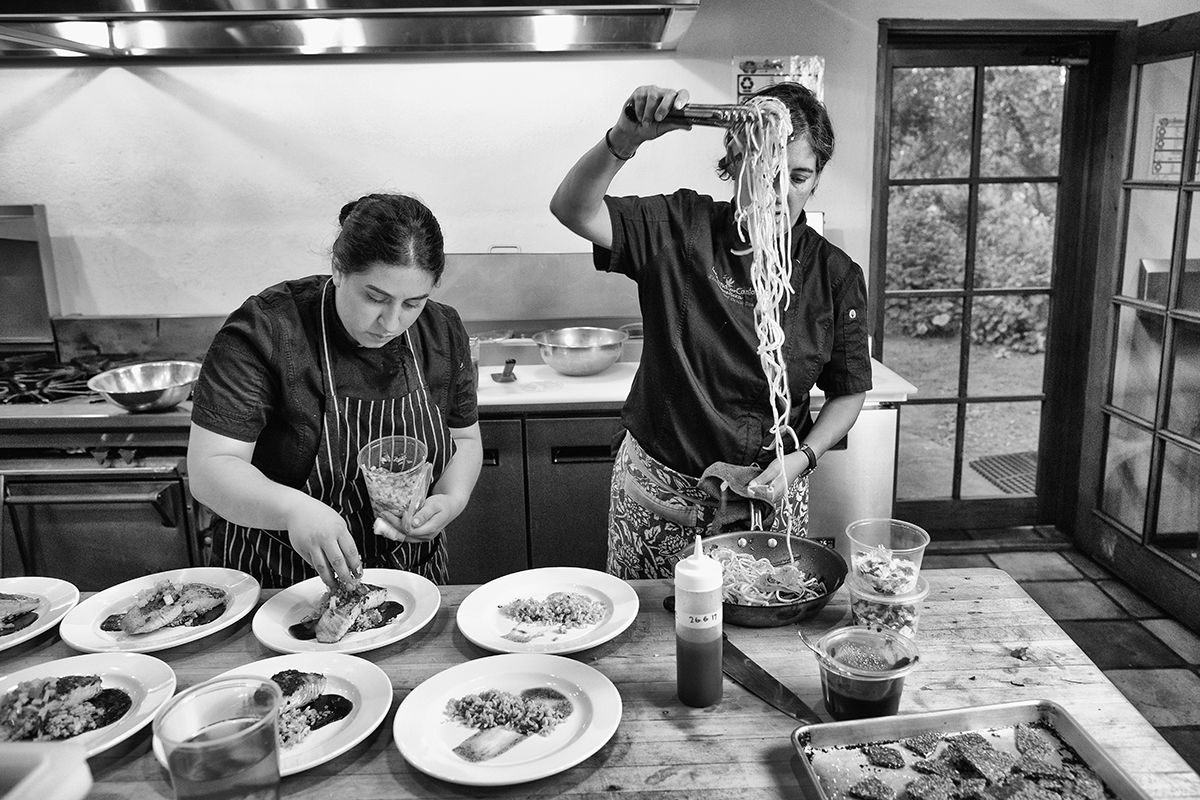 Which brings us to the Chocolate, Cinnamon, and Coconut Mousse and Caramelized Pepitas. This healthy portion of creaminess balanced with fresh fruit is a nice bookend to the meal. And like a great book, I'm ready to start at the beginning again.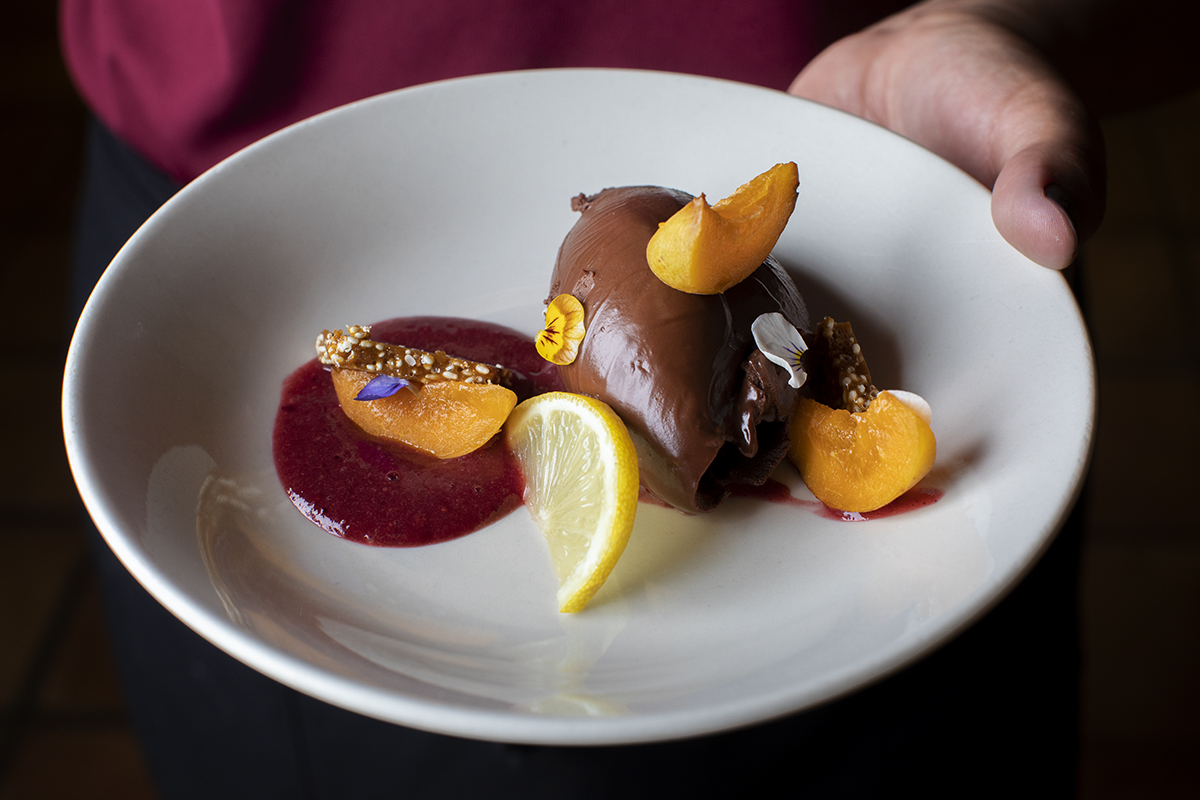 A duo of guitar and vocals add a nice accent to the evening with jazzy pop covers. On this night the van driver who plans to take us back to The Ranch will need to wait.  Guests are staying a little later than usual and relaxing in the gentle breeze.  Sweet floral fragrances from the farm are too inviting to leave, and there's still a bit of wine.
El Cafecito dinner menus vary with the season, and every dinner is paired with wine from the Valle de Guadalupe and local craft beer.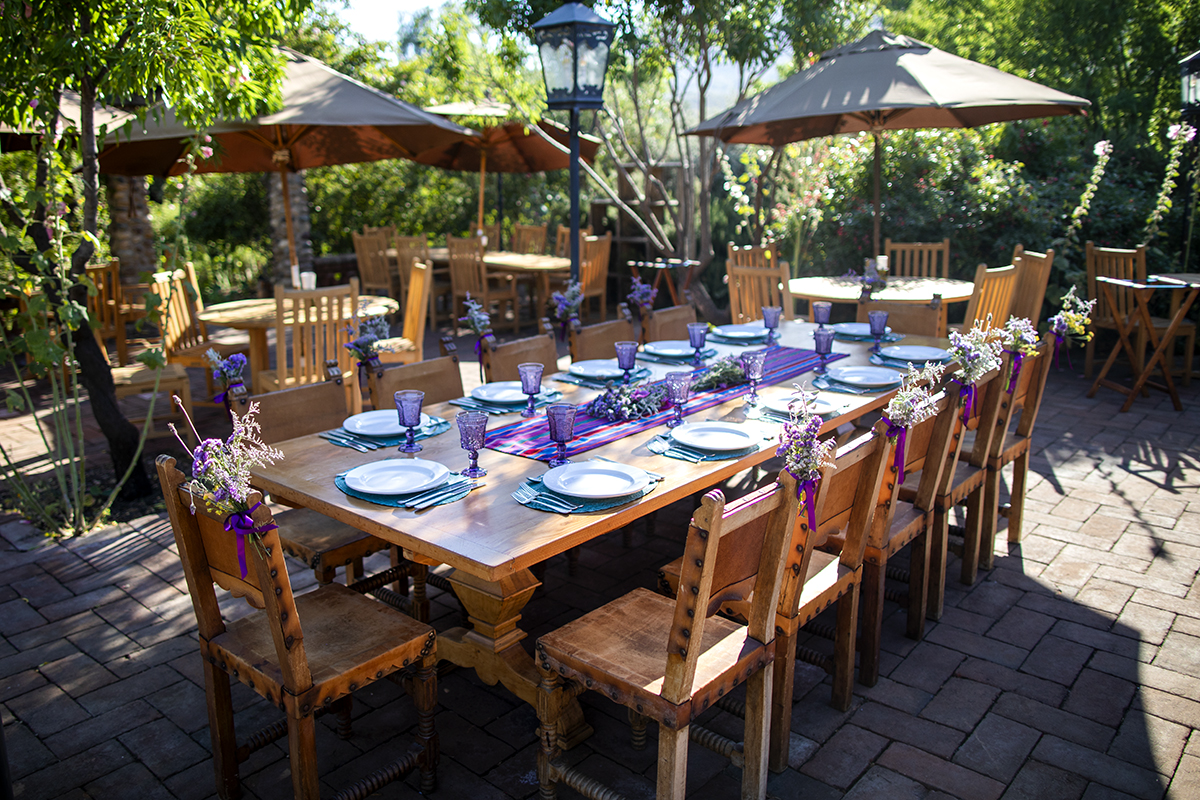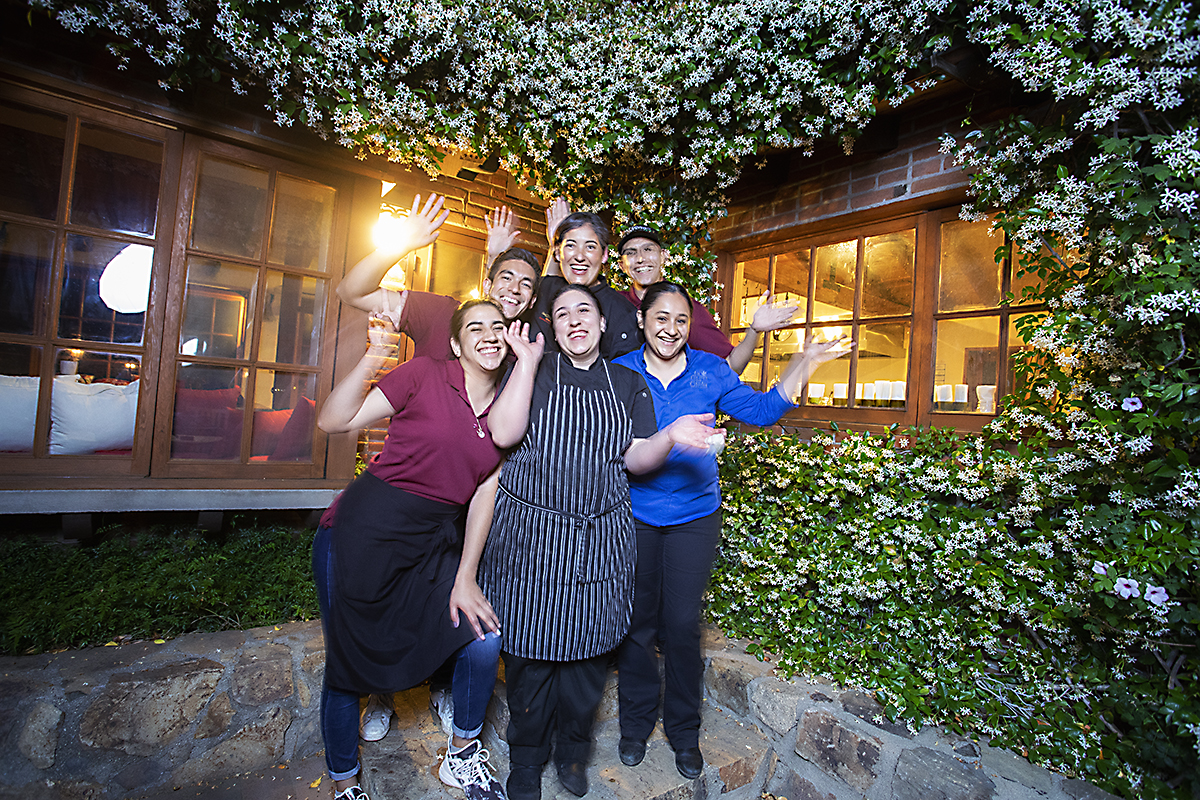 Dinners are offered from 5:15pm to 7:45pm on Thursday June 20, June 27, July 11, July 18, August 1, August 15, August 22, and August 29. Availability and reservations can be made here.