For an amazing fitness routine try Cardio Boxing at The Ranch.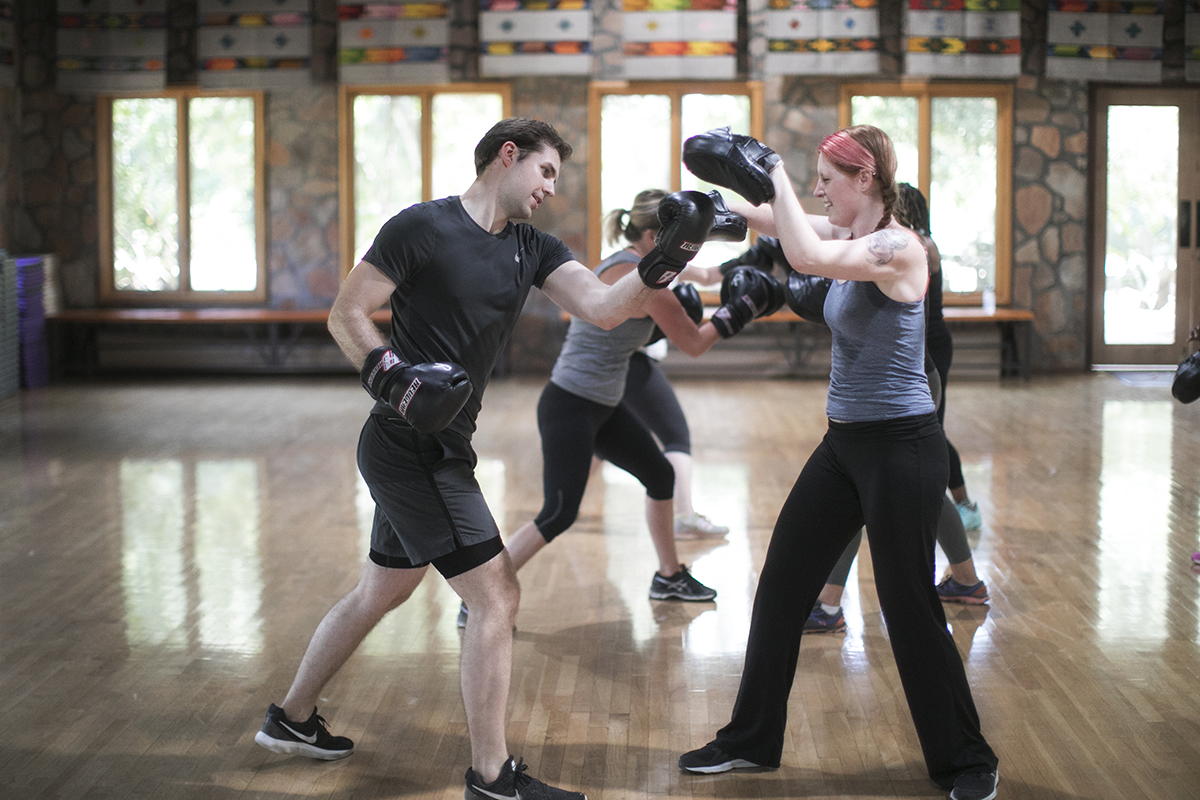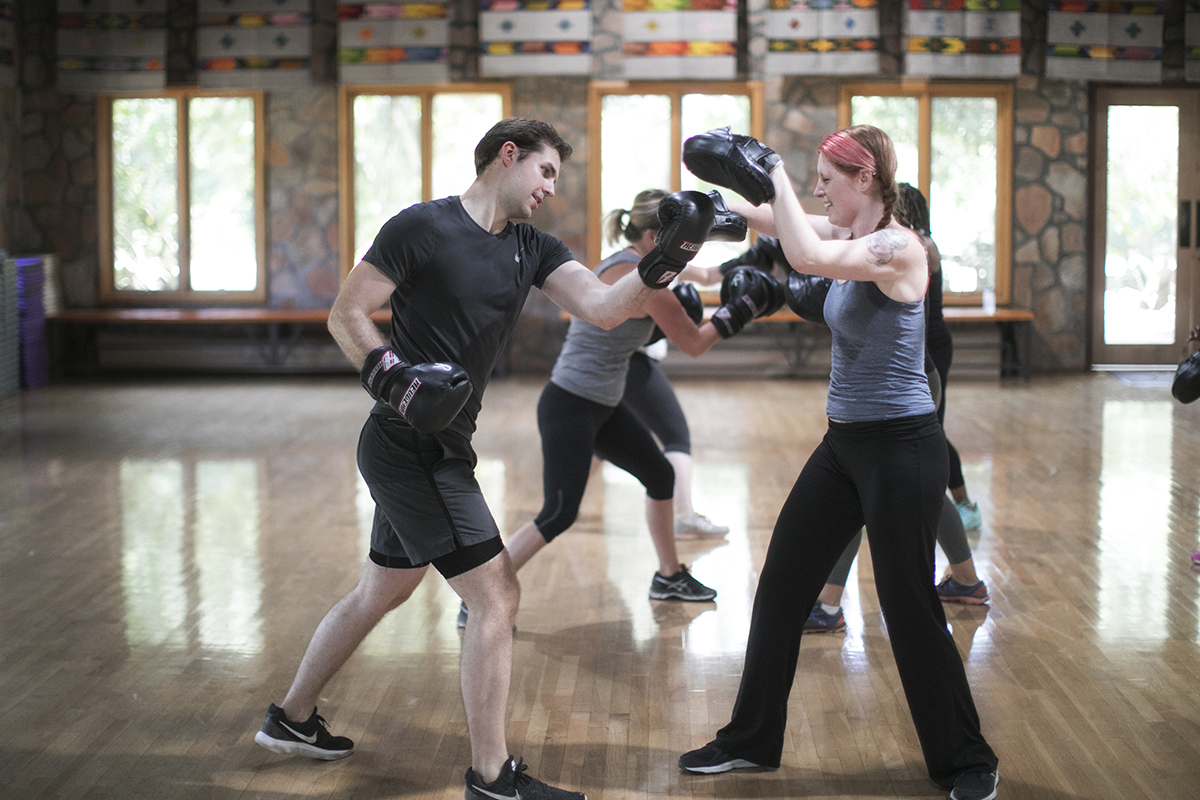 You don't need to be Muhammed Ali or a boxing fan to have fun in The Ranch's Cardio Boxing class. During this 45-minute group fitness class with Instructor Connie, you sculpt your body and mind. Starting with a warm-up, you learn and practice the basic punches, hooks, and jabs then progress to the uppercuts and crosses along with foot work. Here are a handful of reasons this may be your next favorite class at The Ranch: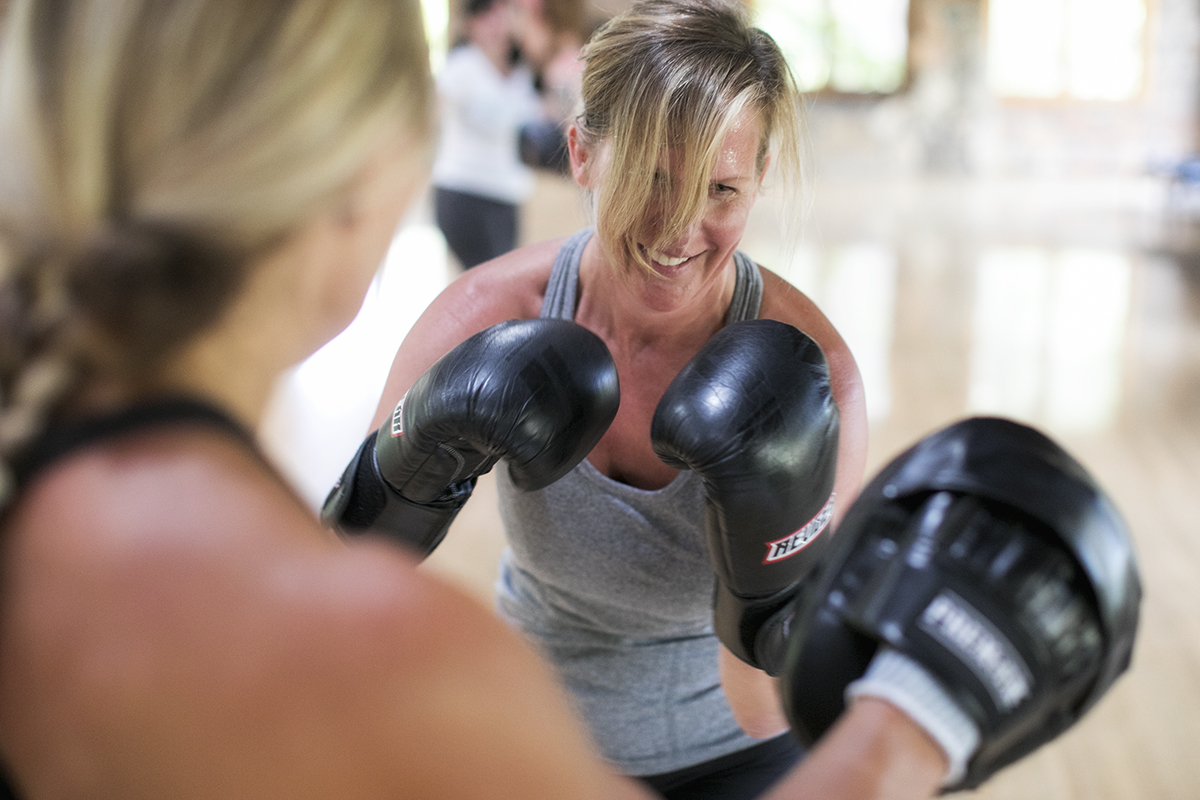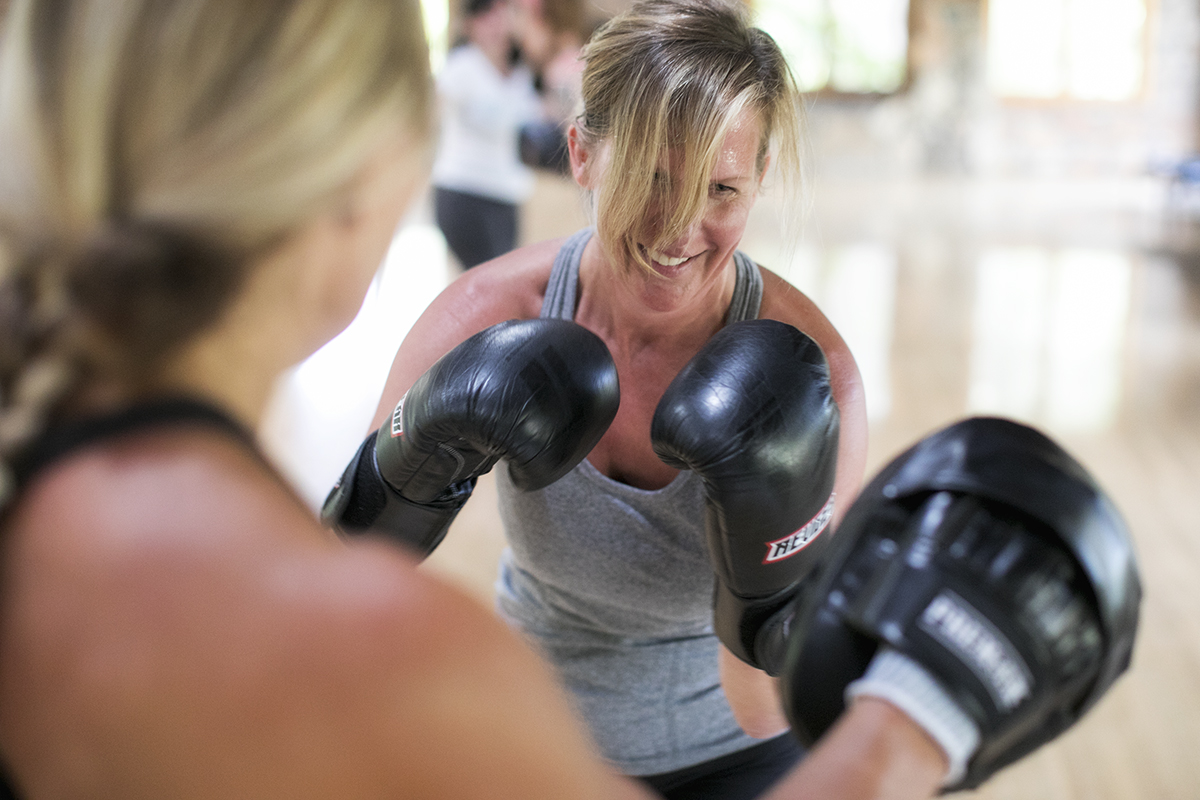 Boost Your Cardiovascular Health. One approach to fitness is to have a diversity of activities that keep your fitness regimen fun and interesting. To give your heart a healthy workout, diversity may be your fitness friend. You don't always need to go to spin class or a run for an epic calorie burn. The fast pace and constant movement in Cardio Boxing will boost your heart rate and keep your fitness plan interesting. Swinging your arms around with 12oz gloves while you learn to "float like a butterfly and sting like a bee" as Ali famously said of himself, is high-intensity interval training and keeps your workout fresh and interesting.
Release Tension and Stress. With the rhythm of high-intensity intervals and the quick recovery periods in between, you'll boost your endorphins, elevate your mood, and blow off steam for a change of attitude. The cathartic release of emotions can help you on your wellness journey. We all know that some stress has benefits, it's a motivator and elevates your heart, but it can also get in the way of clear thinking and healthy emotions. Cardio boxing helps focus that stress and releases it for a cleaner emotional slate. Releasing tension and stress gives you an emotional reset so you can focus on making new memories with your day instead of being stuck in a rut of old ones.
Build Core Muscle Strength. A stronger core leads to better posture, a healthy spine and burns fat. Not only will you feel better, you'll do better. A stronger core reduces the risk of injury in everyday activities like picking your shoes off the floor, walking, and playing with your kids on a beautiful day.
Improve Hand-Eye Coordination. Staying sharp isn't just for pencils. Kick up your motor skills while working out. Hand-eye coordination decreases with age but you can slow that decrease down with exercises. Cardio boxing can help you stay mentally sharp and improve your ability to respond and react as you perform rudimentary daily tasks.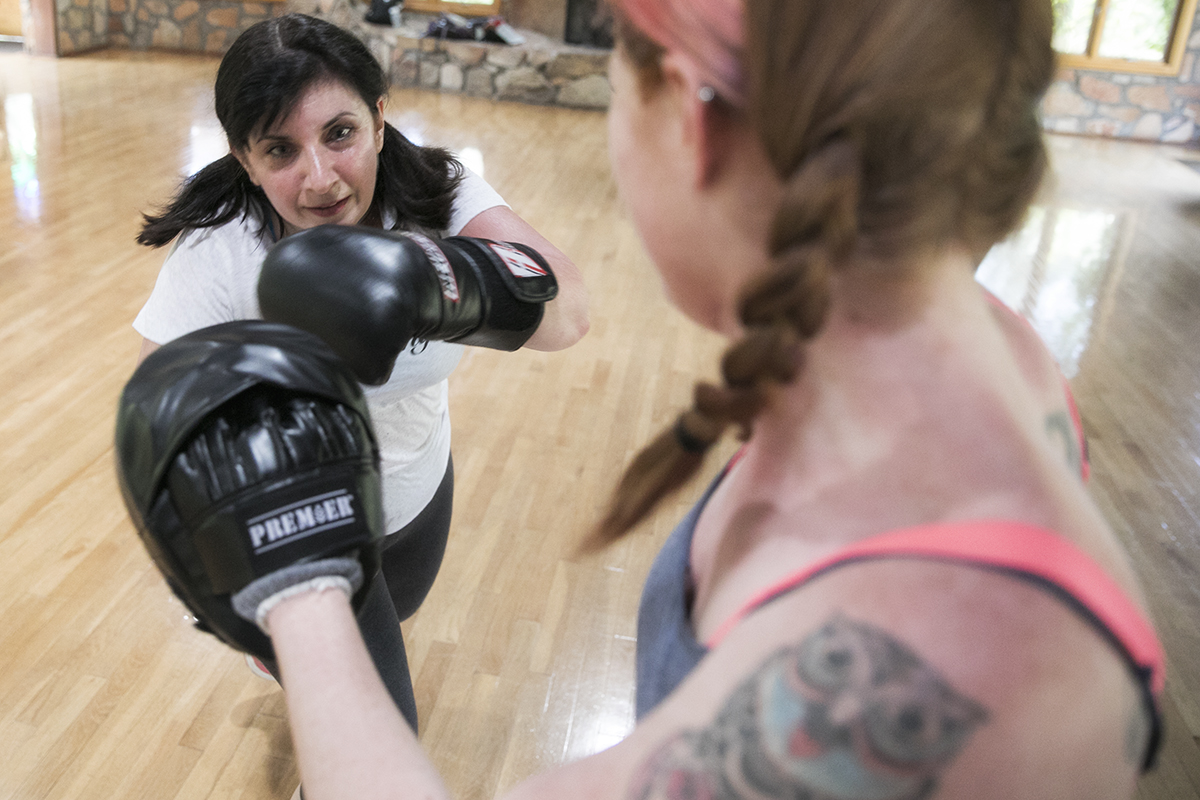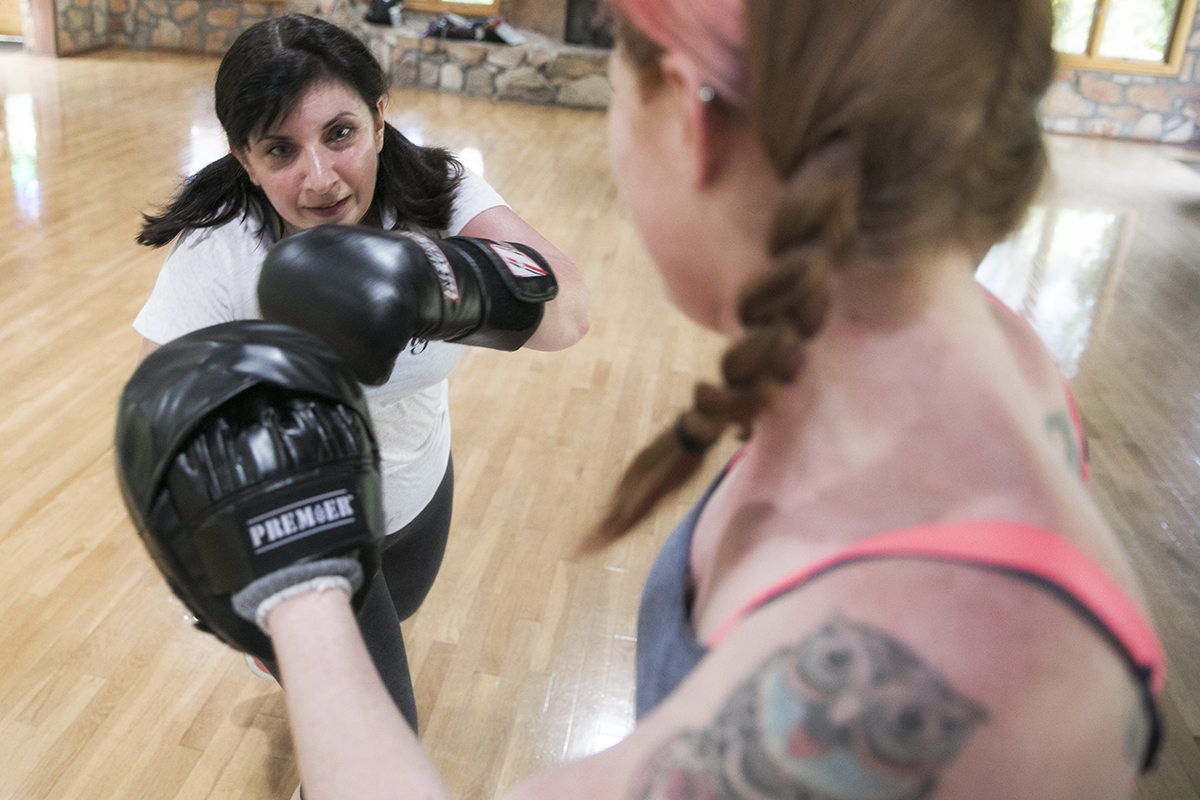 See more of The Ranch's fitness class offerings. Or, let one of our Experience Planners help you plan the perfect week.