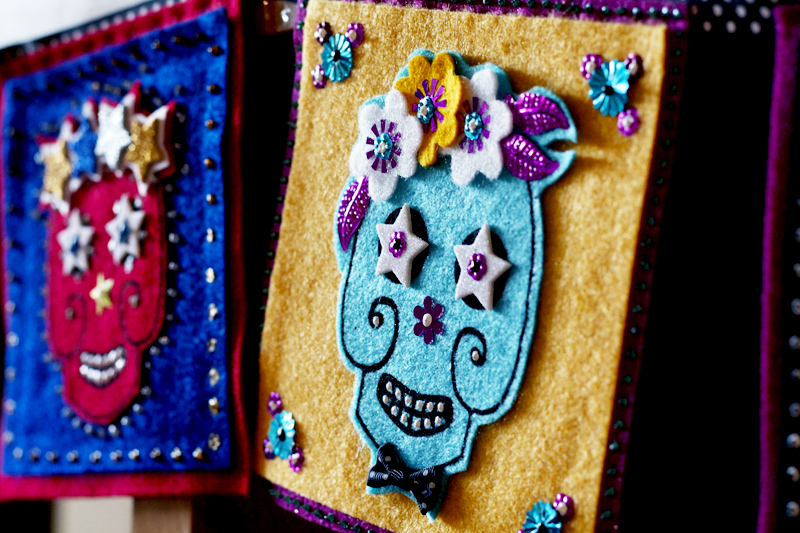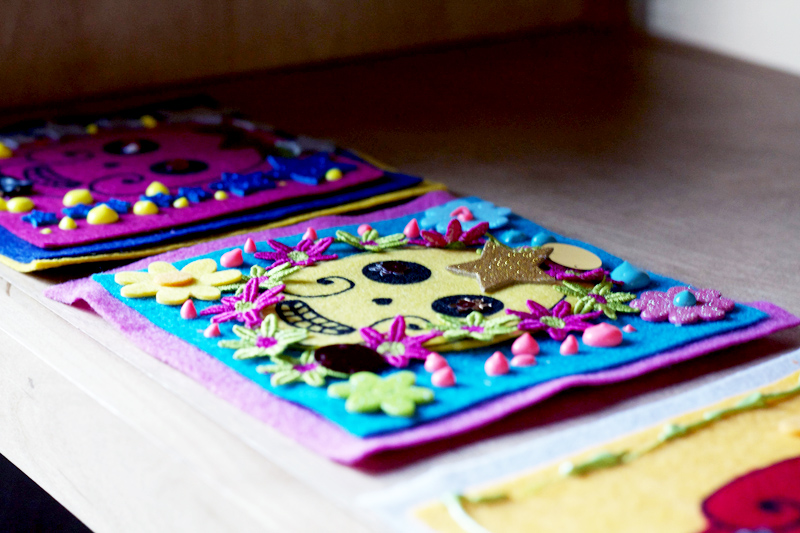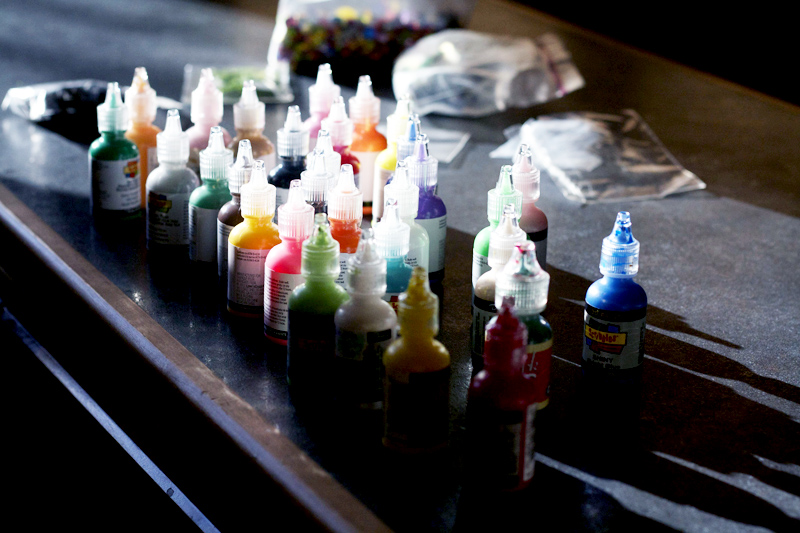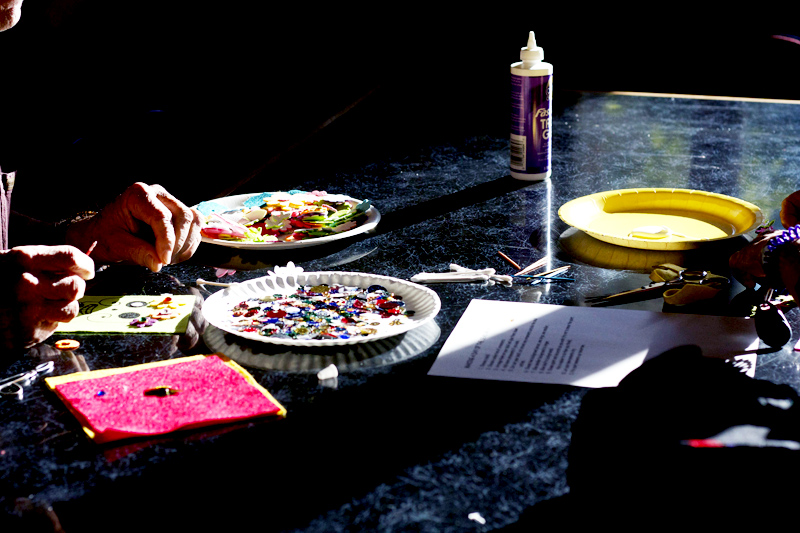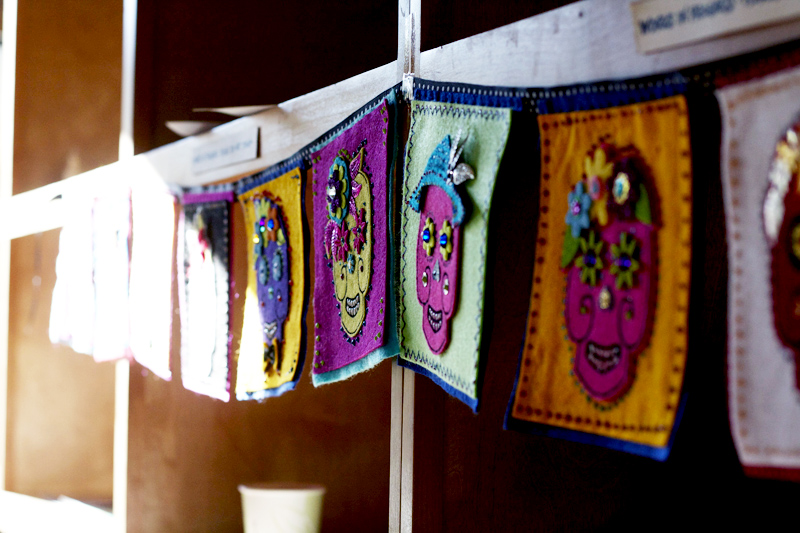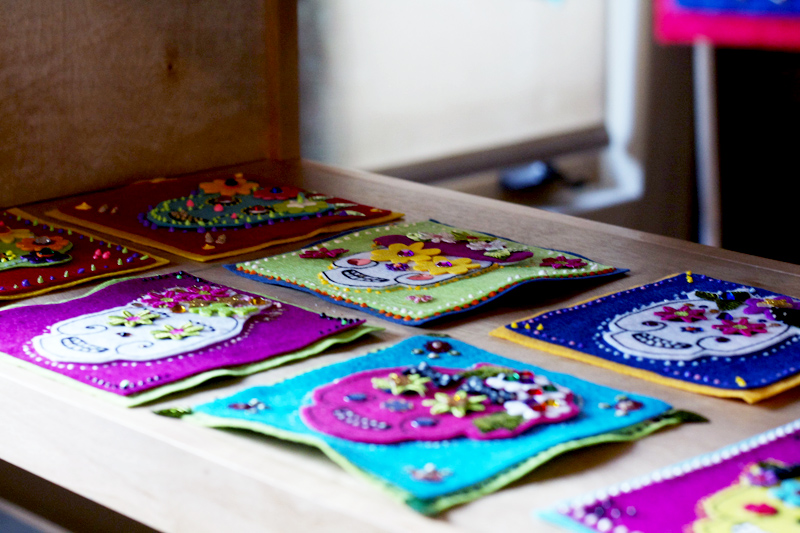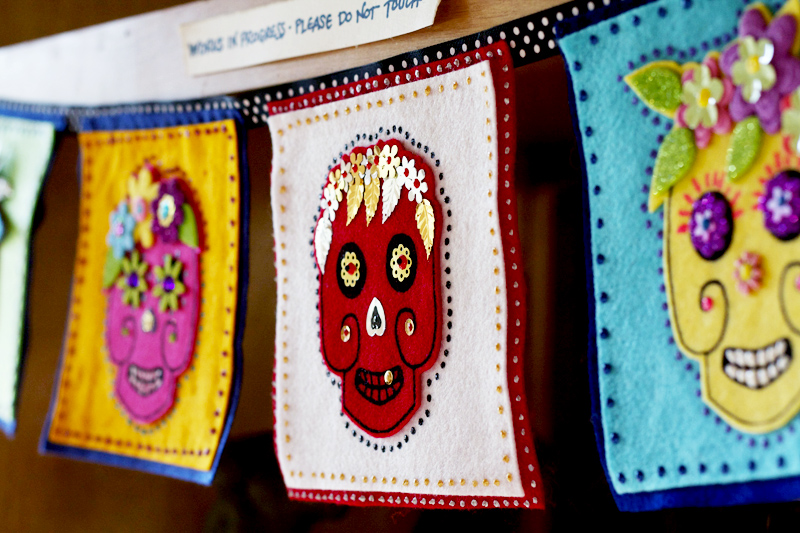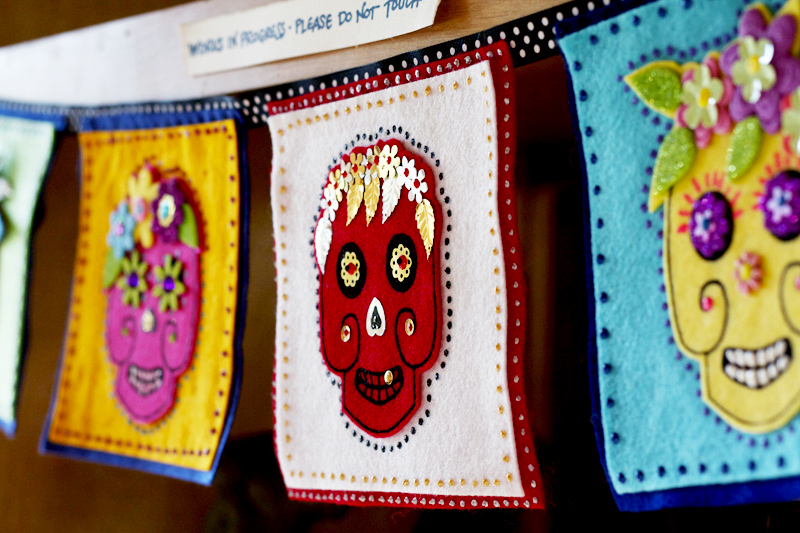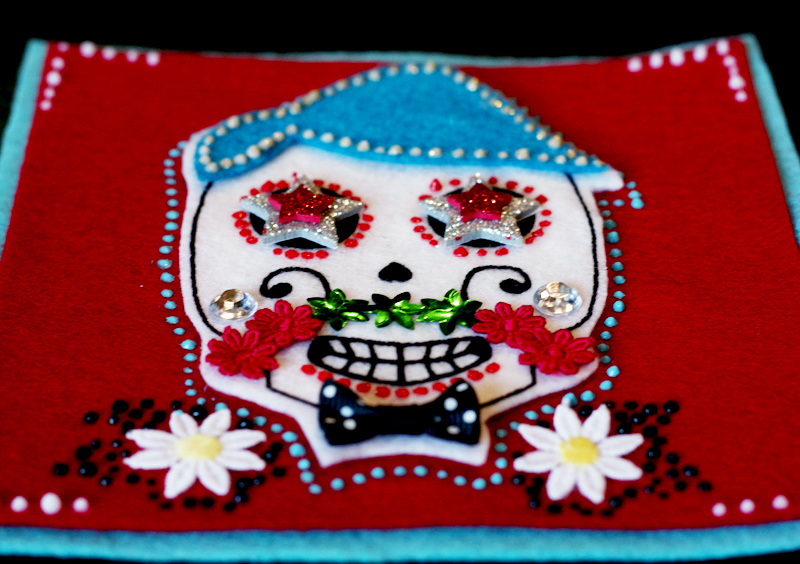 Last week when I was at The Ranch to take photos of our beautiful Day of the Dead alter, I attended a Day of the Dead art class. What a treat!
It reminded me of being a kid, yet there we were, a room full of adults of all ages having a blast doing arts and crafts.  The class was taught by artists Do Palma and Betsy Cannon who were sweet and passionate.  They had everything laid out for us to decorate our unique Day of the Dead art piece, including inspirational examples.
My little skeleton guy turned out to have shaggy hair and a handlebar mustache.  I must have been inspired by our Movember special here at The Ranch!  I had a great time with everyone at the class.  I will definitely be back for this art class next year!