Exfoliate with The Ranch's Rosemary Loofah Salt Glow Treatment
I was on my way to the Villas Health Spa for a Rosemary Loofah Salt Glow when I saw a masseuse picking fresh rosemary along a walkway at The Ranch…I didn't think anything of it.  The masseuse was gathering the last ingredient for this amazing exfoliating experience.
At the check in desk, my masseuse gave me options for a lotion and oil, including Coconut-mint, lavender-rosalina or orange-lemongrass. I chose a pink organic coconut lotion and a coconut oil for its fresh, tropical smell. The oils were to be used with the loofah and the lotion for my post-exfoliating massage. All the choices, my masseuse told me, were to purify, detox and remove my dry dead skin cells.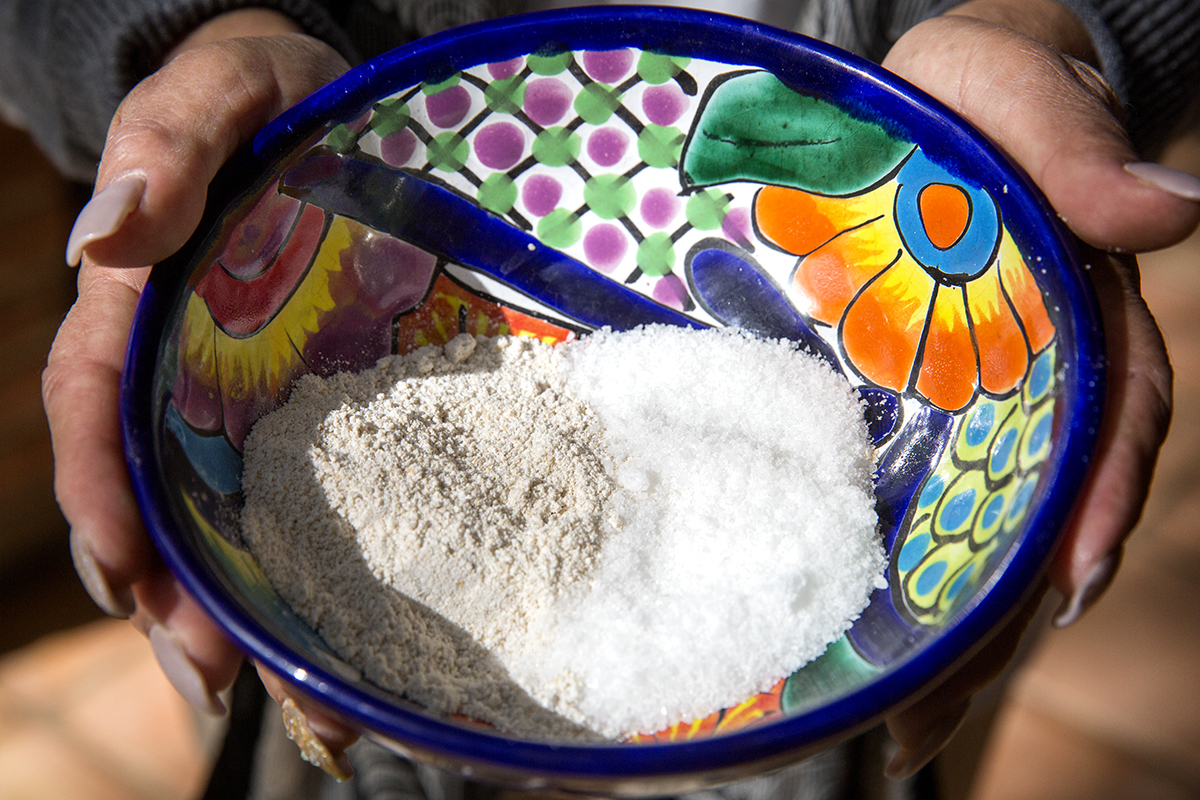 In the treatment room she blended a simple recipe of sea salt, organic oatmeal, organic massage oil, crushed rosemary and organic honey to make a cleansing scrub.  I lay face down under a warm sheet on the heated massage table.  Using a loofah and coconut creme, she proceeded to gently scrub my body.  It felt coarse but not harsh as she worked her way up my legs and back. It was surprisingly refreshing.
Once she had scrubbed me with the loofah, she applied the salt scrub she mixed earlier. She spread scrub up my legs and back. I flipped over and she repeated the process starting with the loofah again.
I had a choice of having her wipe off the salted mixture with a warm towel or take a quick shower that was in the room.  She recommended the shower. It's quicker, she said, and would leave more time for a massage with the coconut lotion.  My skin felt soft and smooth and it was cool on my freshly polished skin.
When it was over I felt like I was wearing new clothes, the cotton and wool fibers felt fresh against my body.
The Rosemary Loofah Salt Glow Treatment would be a great way to start a stay at The Ranch, out with the old in with the new, as they say.  The Xocolatl Skin Replenishment Treatment would be a great compliment at the end of a week.
You can learn more about The Ranch's spa treatments here.