Best-selling author and Chef Kathleen Flinn shared her fish recipe for Orange and Fennel Roasted Cod during her week as a guest teacher at La Cocina Que Canta, The Ranch's Cooking School. Her memoir The Sharper the Knife, the Less You Cry (2007), recounts her time at Le Cordon Bleu in France.
Roasting the fennel brings out subtly sweet and nutty notes that compliment the fish. This recipe reduces the orange juice as it cooks, yielding a lovely sauce to serve over the finished cod. Pair this recipe with wild rice and wilted greens for a delicious light meal.
Serves four.
Ingredients:
2 fennel bulbs (about 1 pound each)
1 tablespoon cooking oil
1 teaspoon salt
½ teaspoon fresh-ground black pepper
¼ cup fresh orange juice
1 teaspoon grated orange zest
¼ teaspoon fennel seeds
8 ounces' cherry tomatoes, halved
2 pounds' cod fillets*, cut to make 4 pieces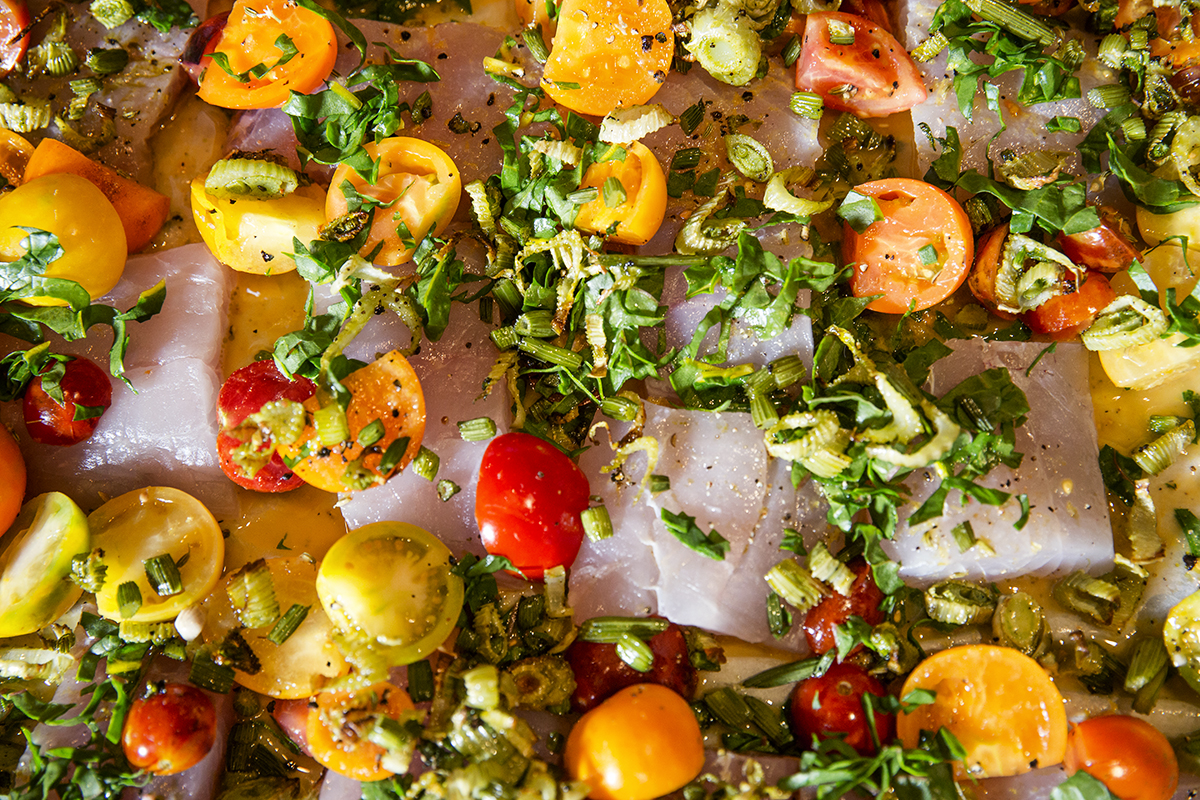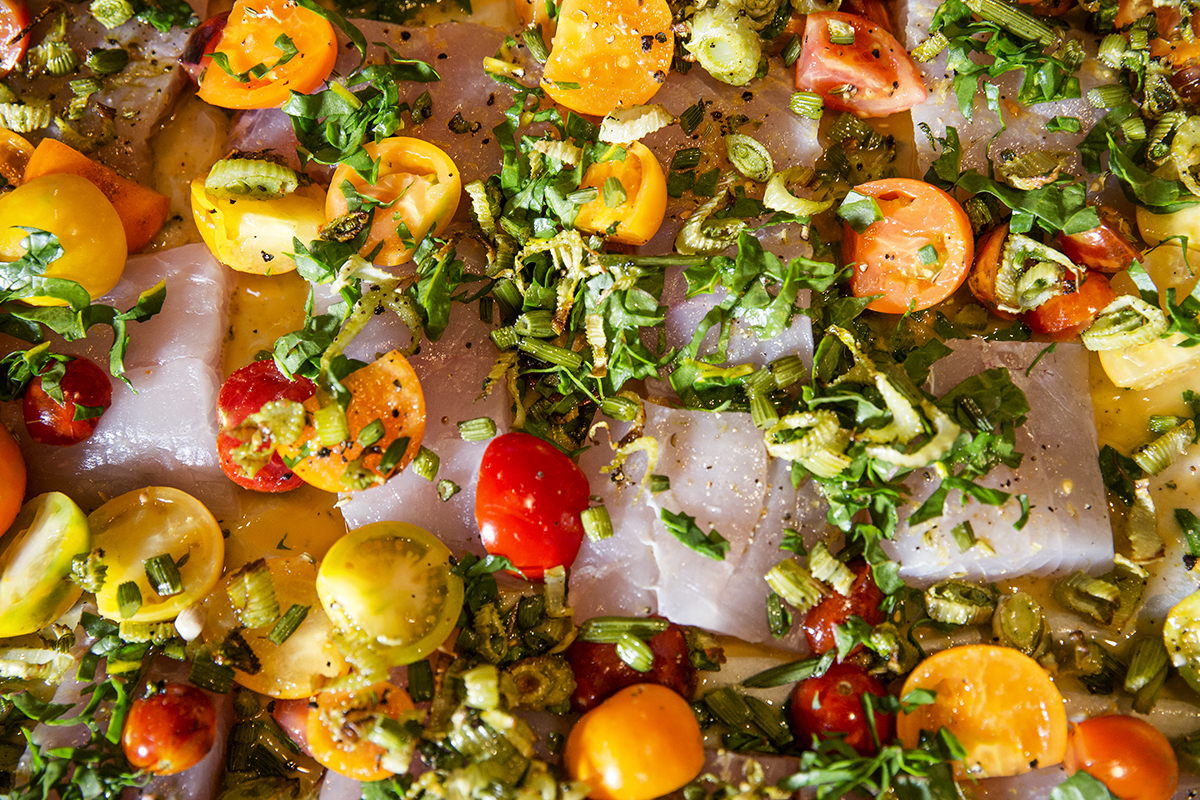 Heat the oven to 450 degrees.
Cut off the tops of the fennel bulbs and chop leafy fronds.
Cut each bulb into 8 wedges.
In a large roasting pan, toss the fennel wedges with oil and ¼ teaspoon each of salt and pepper.
Spread the fennel in an even layer and roast for 20 minutes.
Stir the fennel and rotate the pan so the vegetables cook evenly and roast for 15 minutes longer.
In a large bowl make a marinade with the orange juice, orange zest, fennels seeds, tomatoes halves, and remaining salt and pepper
Add the cod and marinate while the fennel roasts.
Remove the pan from the oven and place the cod and marinate on top of the fennel. Roast until the cod is done, about 10 minutes for a 3/4-inch-thick fillet.
Plate and sprinkle with the chopped fennel.
*If cod isn't available, other mild-flavored white fish such as snapper, sea bass, halibut and even thicker tilapia fillets can work.