In addition to the delicious Grilled Fish Tacos and Pineapple Salsa Fresca in the Taco y Taco class I attended last week, Gluten Free Coconut Almond Cookies were served.  I've had these cookies many times at our cooking school, La Cocina Que Canta, and they are my favorite!  I was incredibly excited to see them on the menu.  We're happy to bring this easy and delicious recipe to you from Executive Chef Denise Roa.
We hope you enjoy them as much as we do!
Gluten Free Coconut Almond Cookies
Makes about 50 cookies
Ingredients:
5 cups ground almonds or almond meal
1 ¼ cups shredded coconut, unsweetened
1 ¼ cups sugar
7 egg whites, beaten to soft peaks
1 teaspoon salt
1 teaspoon pure vanilla extract
1 tablespoon orange zest
Directions:
Pre heat oven to 300° degrees.
Use either parchment paper or Silpat® mats.
Mix the almond meal, sugar and shredded coconut and orange zest in a large bowl.
Beat the egg whites with the salt and vanilla to soft peaks.
Fold the whites into the dry ingredients. Depending upon the consistency of the ground almonds, you may need to add either a little water or a little more almond meal to arrive at the correct consistency for cookie batter, it should be stiff enough to scoop with an ice cream scoop and hold its shape.
Scoop the mixture onto the parchment or Silpat®.
Bake for approximately 30 minutes or until the cookies are slightly golden, check after 20 minutes.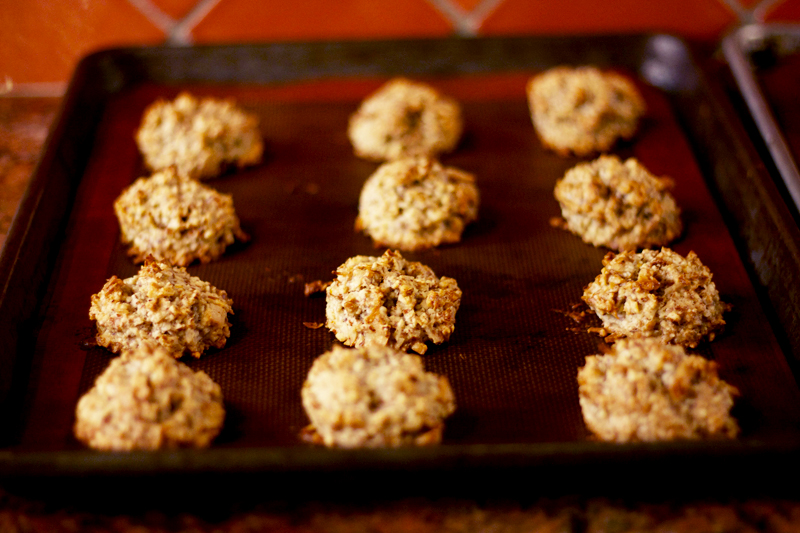 Interested in learning more about achieving a marvelous balance of mind, body and spirit?  Join us for a week at our 3,000-acre health and fitness resort in Tecate, Baja California, Mexico—about an hour's drive from San Diego, all with transportation provided. Make your reservation or request more information by calling 800-443-7565, or use our convenient online reservation form by clicking below.