Hydro-Fit® is a water-resistance, low impact training program.
Fitness Instructor Margie Caldwell Cooper has been teaching at The Ranch since 1993 and is ready to show a few exercise to keep your summer fit and fun. For runners and all levels of exercisers, she says, these resistance training exercises in the pool stabilize your core without impact, allowing you to gently increase your exercise load and mileage. They're great for rehab/recovery, strengthening or a cardio workout. Pool workouts are known to maintain or increase speed for runners, strengthen your tennis serve or golf swing. Demonstrated poolside, these shallow water-based exercises are the perfect complement to other cardio and endurance exercises.  Margie and other instructors teach these exercises as part of the complete Hydro-Fit® program.
For variety do 8-16 repetitions of each exercise toward the four corners of the pool.
Instep Sweep: perfect for golf and tennis core strengthening and rotation.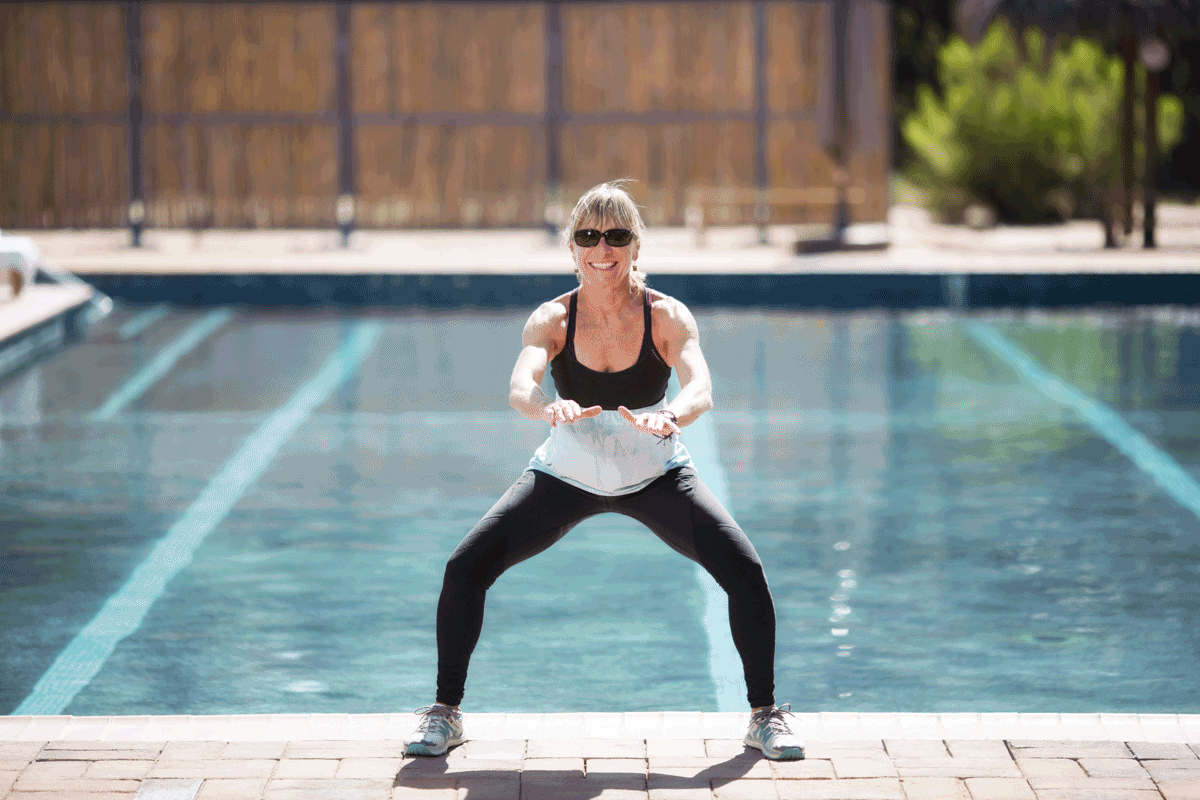 Start in a straddle stance, feet firmly planted on the bottom of the pool
Reach your arms and rotate to the left
Power sweep back to the right, pressing water to your right ankle
Repeat 8 times
Back to straddle stance, stabilize and repeat 8 times the other direction.
Cross Country Ski Alternating Arms. A great cardio and core builder and a fun challenge in the water.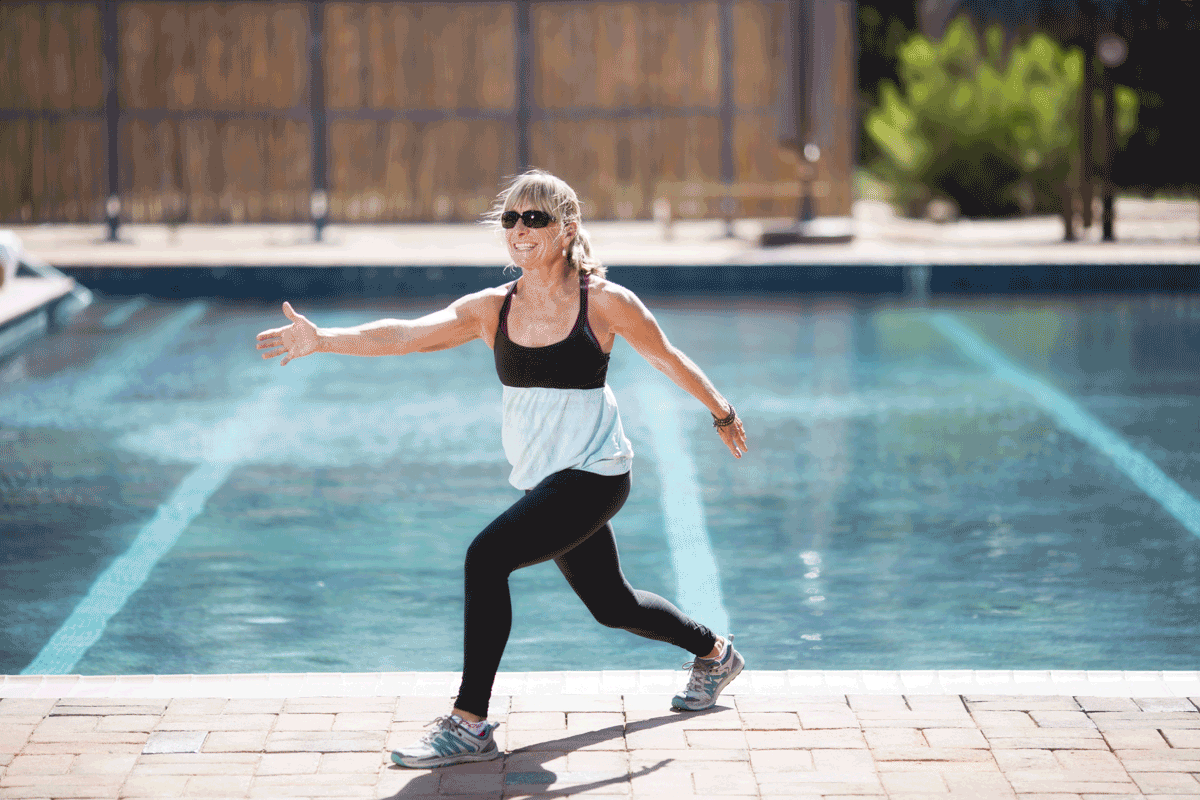 Start in a lunge stance, feet firmly planted on the bottom of pool
Left leg and right arm out front, right leg/left arm behind
Jump and switch legs, land in opposite lunge pressing arms thru the water
Repeat for 16 reps
Cross Country Ski with Windshield Wiper arms for a progressive exercise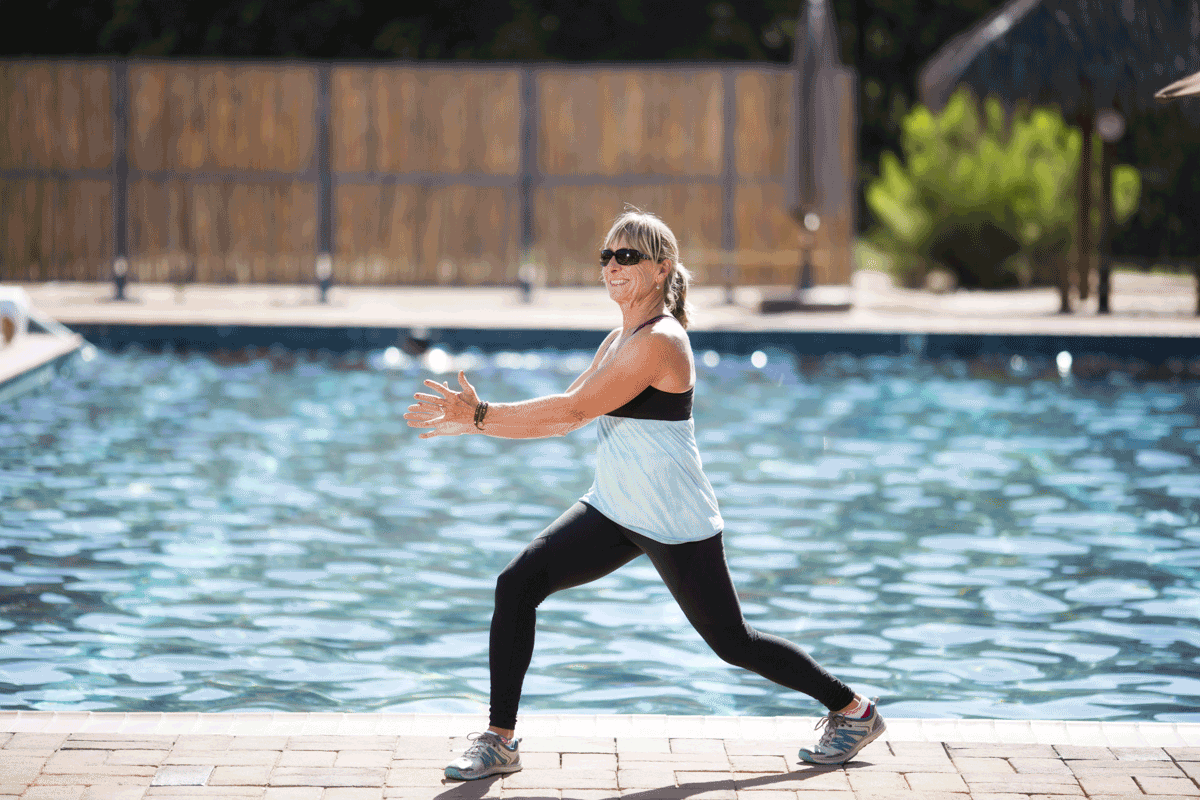 Start in a lunge stance with feet firmly planted on the bottom of pool
Left leg out front and right leg behind you, arms to left
Both arms out front holding an imaginary ball, jump to switch legs and arms
Sweep arms thru water toward front leg, resist the tendency to twist
Repeat for 16 reps
You can learn more about the Water Program at Rancho La Puerta here.