Meet Francisco Rojano Vázquez, one of the gems of the Rancho La Puerta staff. With 20 years of experience working at The Ranch and a background as a federal agent in Mexican Customs, Francisco brings valuable experience to the role. After 10 years as a federal agent in Mexican Customs, he says he was ready to move on. "I was looking for a new beginning, and Rancho La Puerta was a great restart for me." Beginning in security, Francisco eventually joined the team at the front desk, where he helps guests have a seamless experience.
As a member of the front desk team, Francisco's responsibilities range from helping guests cross the border, to welcoming guests to The Ranch and providing transportation to our offsite classes at the cooking school or chocolate-making class.
"Francisco is extremely creative," says Guest Services Operations Manager Charlene Jarrett. "He has a lot of initiative and comes up with tools and ideas to help us be more efficient, which in turn helps our guests have an amazing experience. He really embodies our motto, Siempre Mejor, Always Better."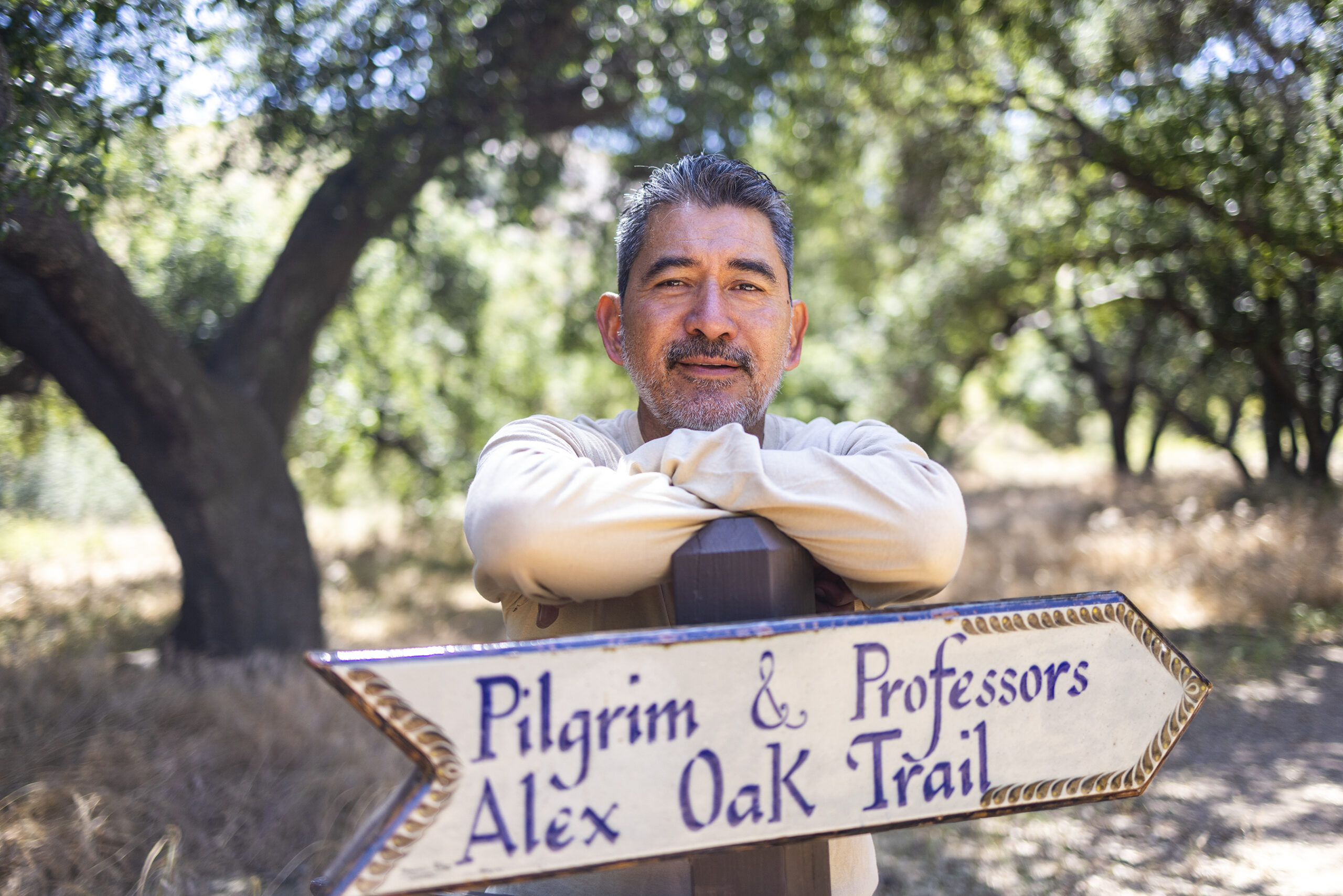 Apart from his front desk duties, Francisco's true passion is hiking. He leads the morning hikes several days per week, guiding guests through The Ranch's scenic trails. When asked about his favorite hike, he shares, "My favorite hike is Pilgrim Trail because it offers the most beautiful view of the area, and it's also one of the hardest."
"It's important," he adds, "to wear appropriate shoes. I like boots for the ankle support and long pants for the sun protection, and in case you slip."
He recommends hiking and finding a place to relax to get the most out of your week at The Ranch. He says "Try not to overwhelm yourself, with all The Ranch has to offer. Pace yourself when it comes to fitness classes. Enjoy as many classes as possible… but remember to take it easy and find your favorite spot to decompress. The hammocks or out by Kuchumaa Passage are great places to sit or for a recovery nap." Francisco believes in balancing activities and relaxation, allowing guests to fully experience The Ranch's offerings and connect with nature. "You can hear the birds and take it easy."
Francisco's dedication to exceptional service and his enthusiasm for helping guests create unforgettable memories have made him a beloved team member. "You're gonna love this place." His warm personality and extensive knowledge make him a valuable asset, ensuring guests have a remarkable stay at The Ranch. Like a gem, he has that rare sparkly quality that makes him a vibrant and valued member of The Ranch team.