Is The Ranch a good place for a solo traveler? It's a question we get often. The Ranch is a perfect travel destination for a solo journey. You can curate your trip and spend your day relaxing into your agenda with your intentions in mind.
Do you want time alone for introspection? Or do you want time alone but still like the comradery of community meals and meeting new people? Or maybe you like group classes and but want to dine solo. At The Ranch, you'll be welcome in any scenario. You can travel solo without the loneliness blues or feeling left out. There are plenty of classes and activities throughout the day to participate in or you can cozy up with a book and a hot tea for an afternoon on your own. I asked a few of our staff and Presenters why they think The Ranch is a good destination for a solo traveler.
Emily Wikman, Founder of Inner Fitness and Certified Professional Co_Active Coach, CPCC , Lucid Living Master Coash. LLMC.
The Ranch is the easiest place to meet new people and create authentic relationships quickly!!  It's amazing. It's what distinguishes itself from all other places that I've heard of. It's perhaps the most healing component of The Ranch. You can step into community with as much ease and comfort as possible. It's camp for adults!! Feeling connected is tonic for our soul. See Emily's program overview.
Rocio Ferreira, Concierge
You get a chance to meet new people since a solo traveler can be more approachable. You have the benefits of planning your day for yourself, not with or for others if you choose. Your schedule is entirely yours to decide. And maybe, most importantly, you have a chance to connect with yourself.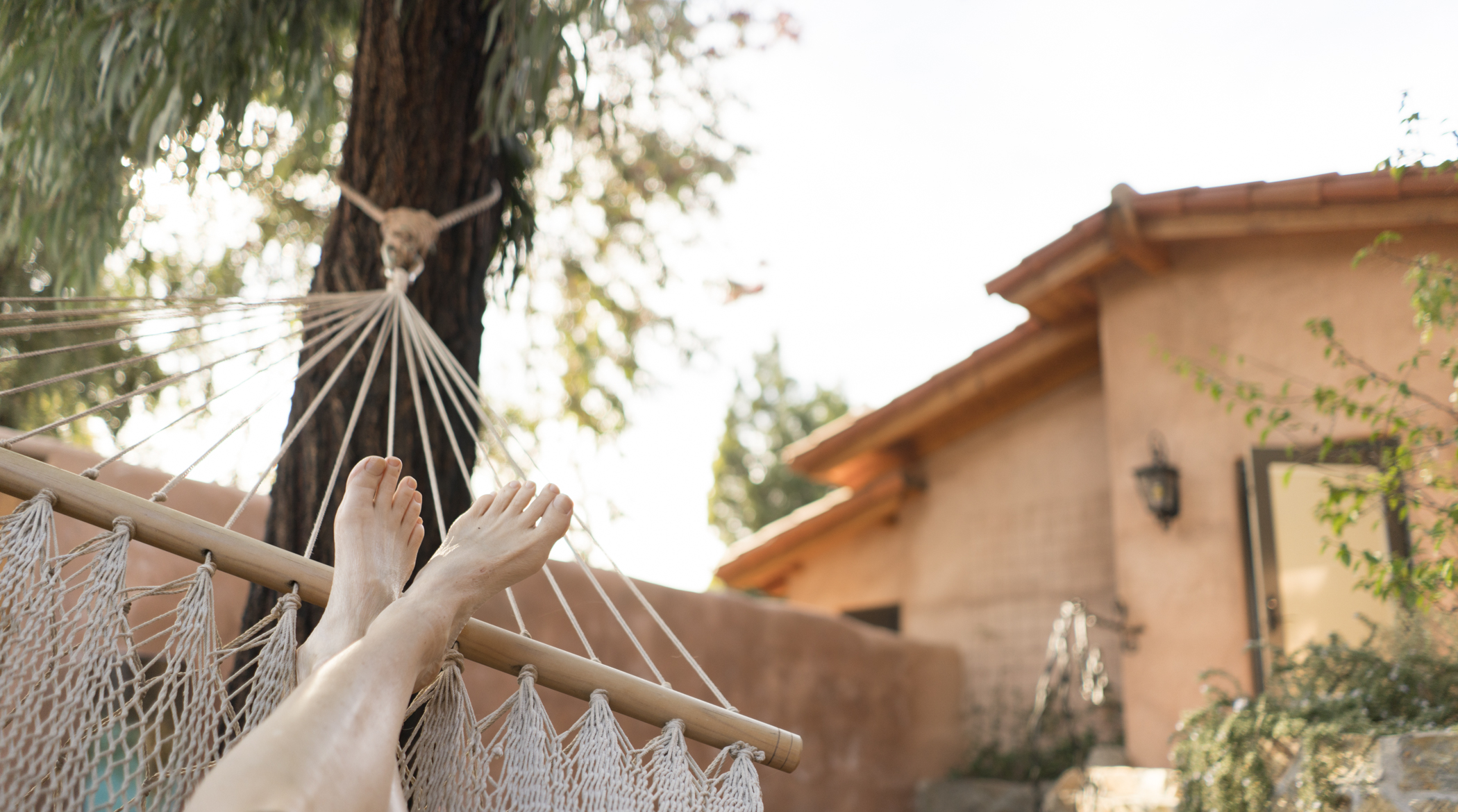 Manuel Velazquez, Dance and Strength Fitness Instructor
The Ranch offers so many things; I think there is something for everyone. The programs start early in the morning with hiking options. You can move indoors after breakfast in classes that are inspirational, educational, and motivational. The classes embrace you and teach you in a group setting. There are classes for dynamic movement, flexibility training, strength training; I think there's a lot here for everyone. You become part of a little community when you're here. You don't need to visit us with someone to feel welcome or to belong. See Manuel's Instagram feed.
Cynthia Bahmani, Certified Pilates Instructor, Movement Therapist, Ranch Guest Instructor.
Without hesitation I say numero uno, meeting fascinating people and making fast friends!
Dos, it's an amazing space for self-reflection and self-renewal with various ways to do that; group activities vs solo activities, mindful activities like writing and art classes vs kinesthetic classes like sound bowls and meditation, yoga and Pilates. Tres, the entire grounds and the people that care for and work at The Ranch are humbling and put you in awe. See more about Cynthia on her Instagram feed.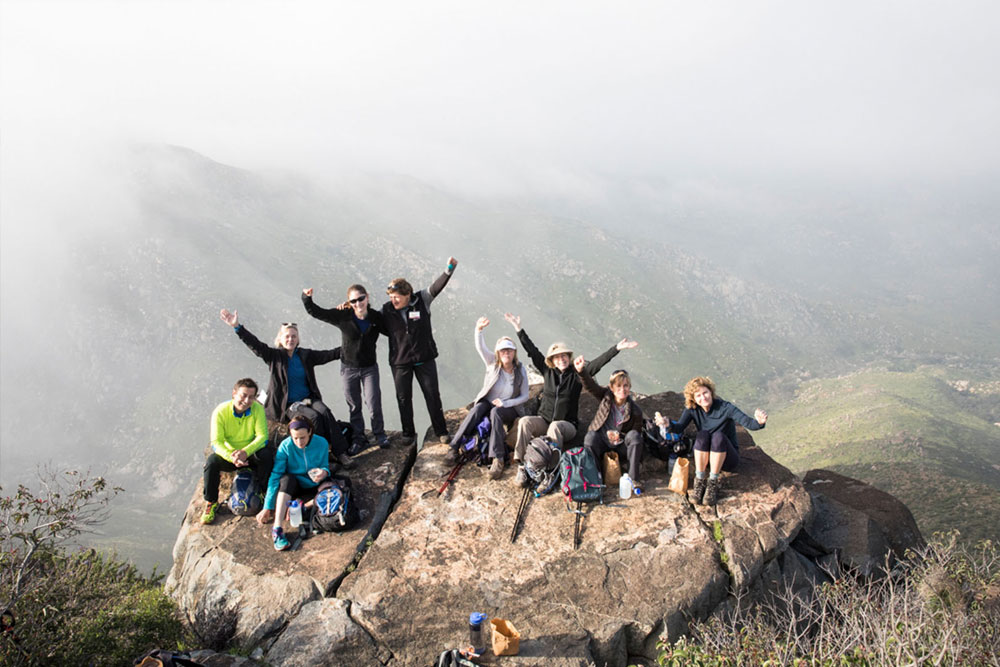 Francisco Rojano Vazquez, Receptionist and Hiking Shepherd
Coming here is a big opportunity for reflection and meditation. There is space to reflect on short-, mid-, and long-term plans and time to set goals. You can care for yourself and recharge so you can help and care for others. And the hiking is excellent. Our trails are amazing and well kept. It's nice to hike first thing in the morning, to see those beautiful sunrises with people, and make new friends.
Reyna Venegas, Executive Chef
The Ranch is a special place that allows your mind to find peace and connect with yourself. Through our different programs like hiking and meditation and all the beauty surrounding us, you can quiet your mind, feel your body, and listen to yourself. Even at a basic level, like, "I feel thirsty," we forget to listen to ourselves because of the rushing and stress we live with daily. The Ranch offers that special gift of giving you space to experience peace and calm and listen to yourself and others. You can come here and speak the language of life balance and peace with others.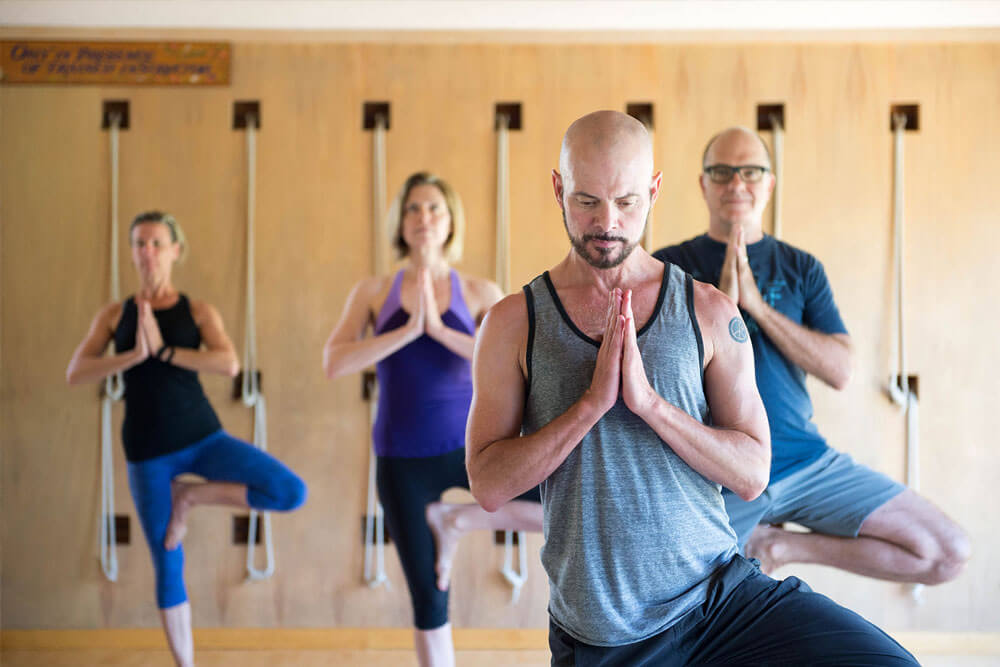 Sujey Meza, Fitness Administrator
One great thing about a solo trip to The Ranch is enjoying time to take care of yourself. We have a lot of fun classes so you can arrive without a plan and set your intention when you arrive. There's a unique sense of belonging that people experience here. A community is built every week, as guests who were once strangers become friends.
See a Solo Journey or visit our Practical Information page for packing tips.