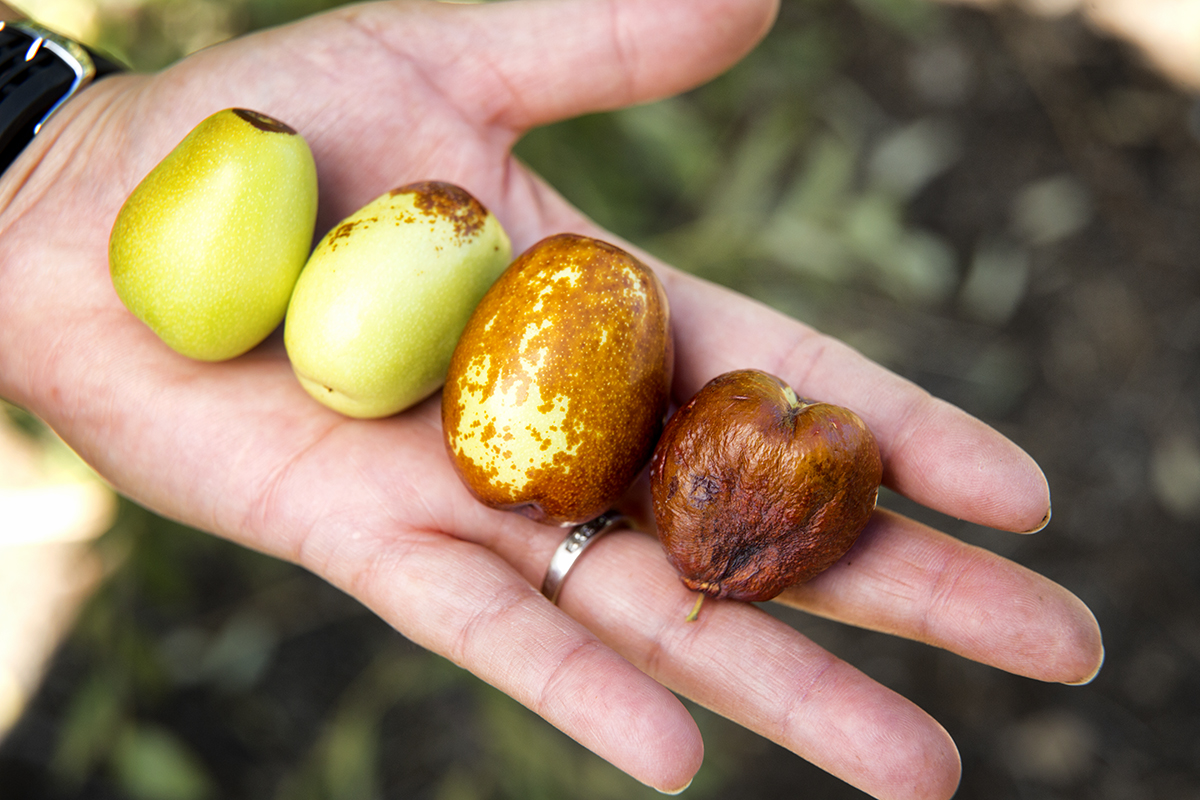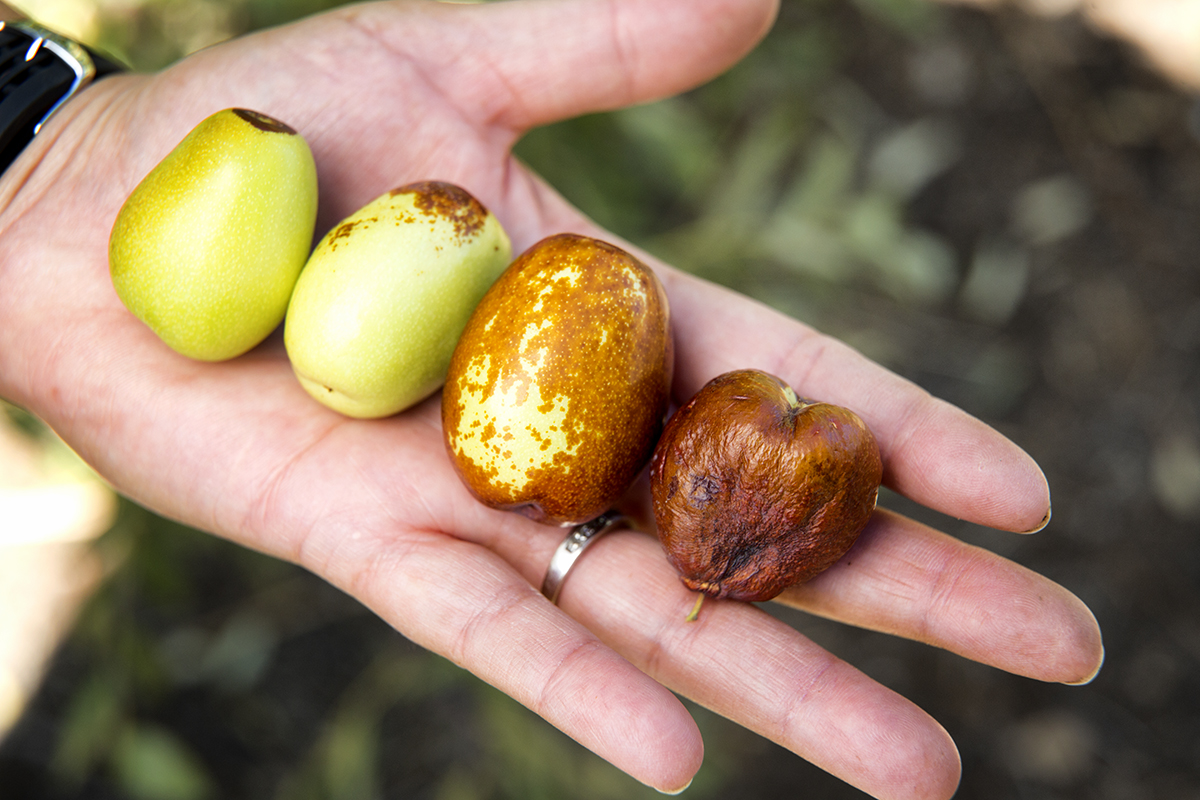 What is a Jujube? The small, crisp apple-like Jujube is green when young and resembles a wrinkled date as it ripens. A member of the buckthorn family (Rhamnaceae), jujube is often used as a deciduous shade tree that bears fruit. Thorny branches protect the delicious fruit from birds and can be a painful surprise when you pick your own. Jujubes are thought to have originated in China and are sometimes called Chinese Red Dates or Indian Dates. They're often dried and eaten as a snack and can be a substitute for dates or raisins in almost any recipe. Jujubes pack a Vitamin C wallop—20 times more than most citrus. It's no wonder they're sometimes used as a tea and in Chinese medicine.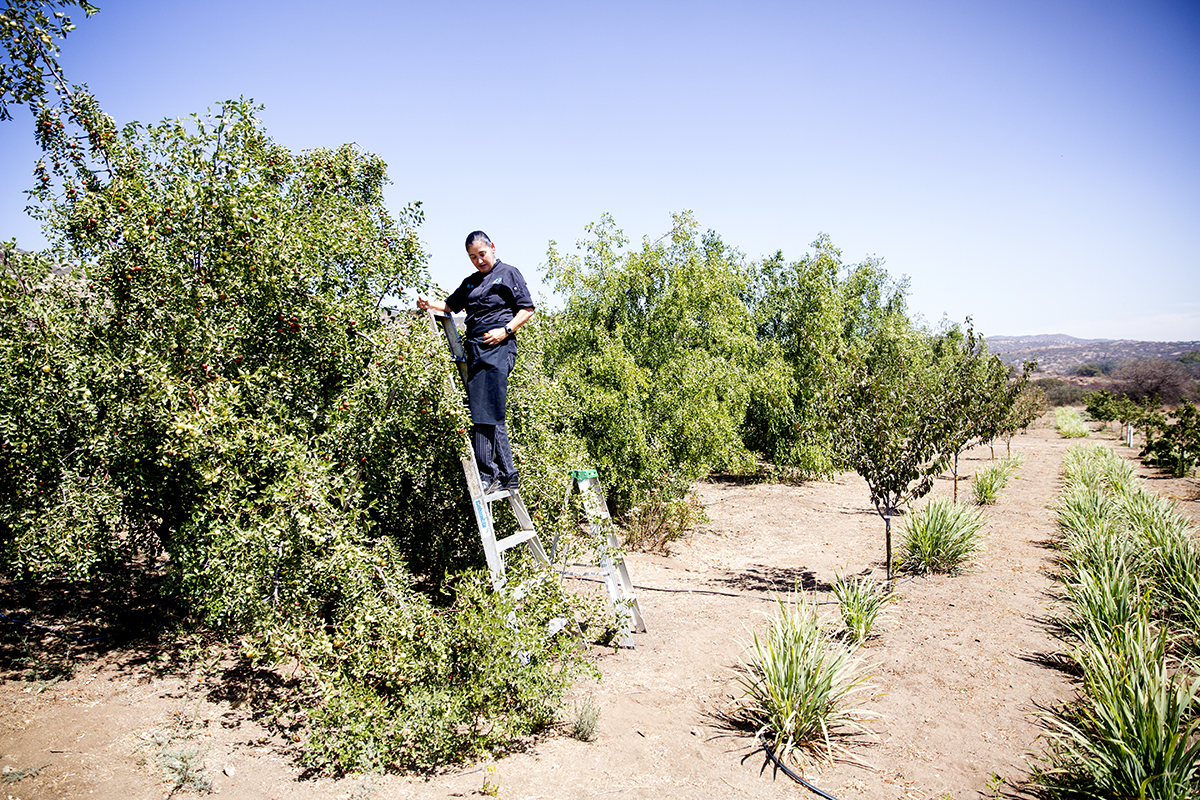 There are hundreds of ways to use this wonderful fruit in your daily diet. You can make tea, syrup, jam, candy or use them in cake, cookies, juice, as an ice cream topping or a chutney…the list goes on. Of course, here at The Ranch, we have a prolific jujube tree at our organic farm, but what do you do when one isn't growing in your own "back 40?" You can purchase them dried on Amazon, or find them in large Asian specialty markets. Or simply substitute common dried dates—equally delicious.
We share with you one of our favorite ways to prepare this wonderful fruit….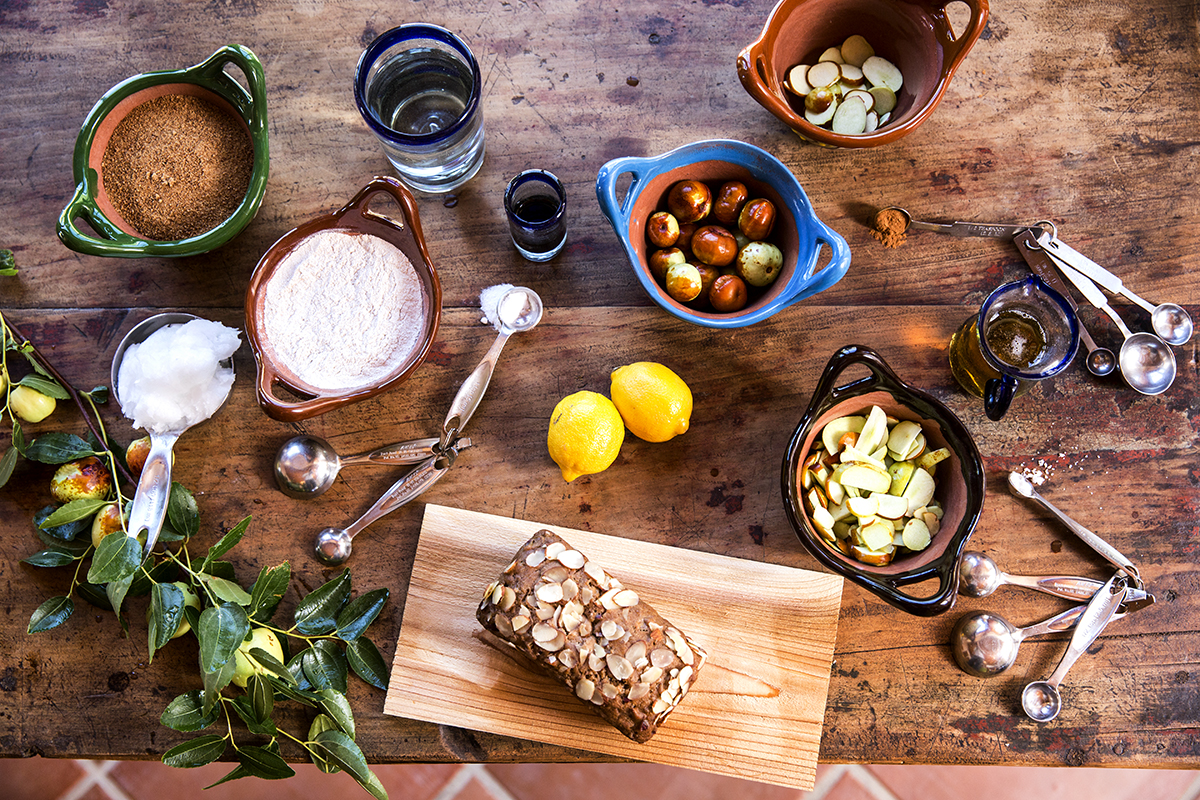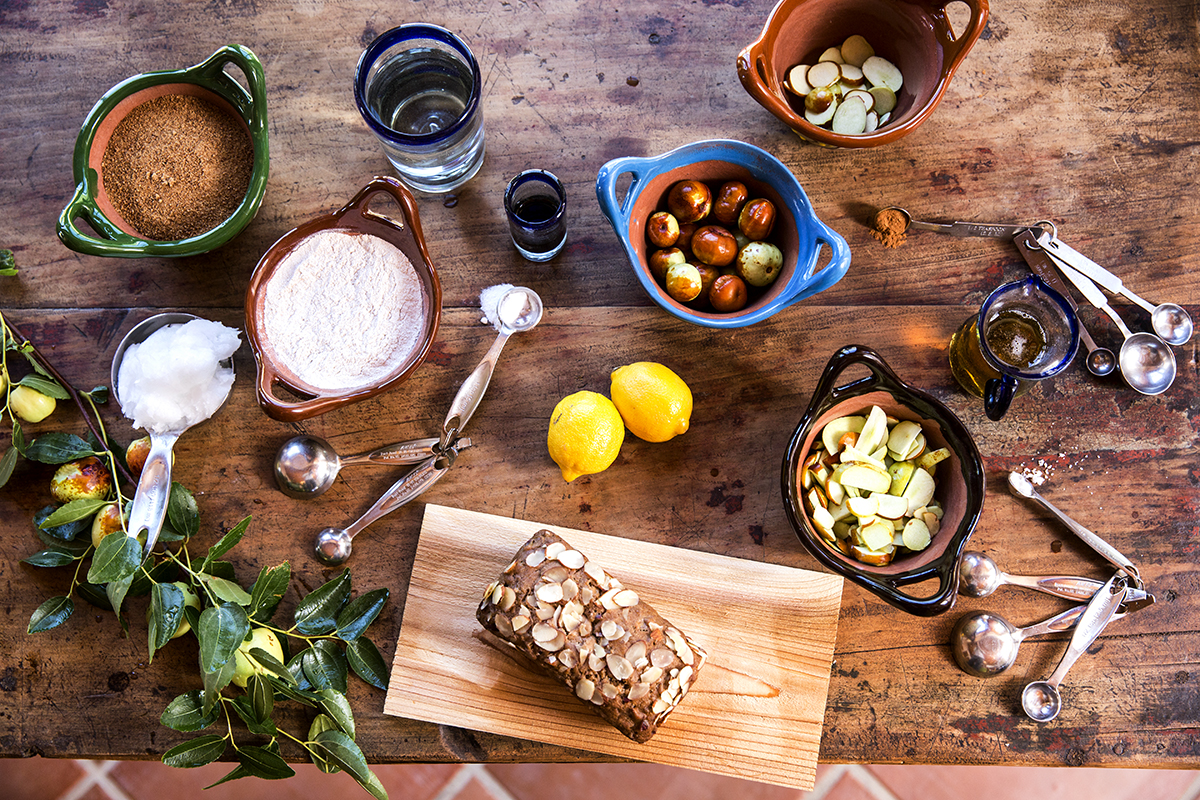 Our Jujube Cake recipe is a favorite: delicious with a morning coffee or as a post-hike snack.
Jujube Cake
1 cup brown or coconut sugar
1/2 cup coconut oil
2 cups ripe or dried, minced jujube*
Zest of 1 lemon
1 teaspoon vanilla extract
1 cup water
2 cups whole wheat flour
1 teaspoonful soda
1/2 teaspoonful salt
*Substitute dates if Jujubes are not available.
 Topping:
1 Tablespoon thin sliced toasted almonds
1/4 teaspoon or a pinch of cinnamon
Preheat the oven at 325° F. In a pot combine brown sugar, coconut oil, minced jujube, lemon zest, vanilla and water. Bring to a boil, then set aside to cool. Be careful not to overcook because mixture can turn bitter.
In a bowl, sift whole wheat flour, baking soda and salt. Combine dry ingredients with wet and pour into a lined loaf cake pan. Top with toasted shaved almonds.
Bake for 45 minutes or until fork poked in center comes out clean. Cool on a wire rack. Slice and enjoy.
Note: For a delicious and sweet garnish serve with thinly cut and freshly sautéed jujubes.
Heat a pan with a splash of agave syrup, lemon zest to taste, and a pinch of cinnamon and add a generous handful of thinly cut jujubes. Bring to high heat quickly, then turn off burner, set aside to cool, and serve as a delicious garnish over a slice of cake.