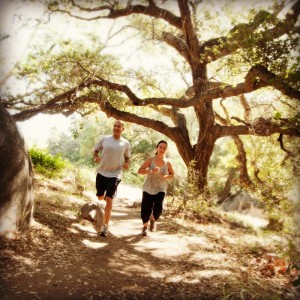 Many of us have New Year's resolutions – and exercise is typically a big part of those commitments.  Whether you find exercise to be a daunting task or a source of inspiration, we can all agree that exercise is good for you.
We've sifted through the medical journals and scientific studies to identify what factors predict success for individuals who DO successfully start and maintain an exercise program.  Below are the characteristics these successful exercisers had in common.  For the most part, the difference had little to do with a specific exercise program and everything to do with attitude.
Clinically- Proven Keys to Success in an Exercise Program 
Believe in yourself. Numerous studies show that simply believing in yourself can lead you to be successful in your exercise plan.  What does that mean?  Try saying (and believing): "I am confident that I will stick to my exercise program."
Change your thinking. A 2005 study showed that women who stick to an exercise program actually think differently about exercising.  These individuals consider exercise to be a priority in their lives, believe in the importance of staying fit and healthy, and believe exercise plans change and adapt to life situations.
Focus on the process, not the results. Studies show that those individuals that deemphasize body image and focus on how exercise makes them feel are far more successful in making exercise a permanent part of their lives.
Start small. Studies show that starting out with a very high intensity workout program can predispose you to dropping out.  Instead of biting off more than you can chew, start with a small exercise plan you know you can accomplish and increase gradually.
Make exercise a social and family affair. Include people into your routine. This will add fun and accountability to your exercise.  An exercise partner has been shown to greatly increase an individual's adherence to an exercise program.  Just make sure your partner is as committed as you are!