If you've been to The Ranch perhaps you remember the flavor of lemongrass, which our chefs infuse into teas, vegetable stock, grains, and desserts such as panna cotta and pudding. Or maybe you recall the lemongrass that grows near the Jujube tree at Tres Estrellas.  The refreshing scent of lemongrass is like a crisp combination of lemon, orange blossom, and botanical grass. The aroma may transport your senses to The Ranch's Health Centers, where we offer spa treatments with La Puerta Core Essentials™ Lemongrass Refreshing Botanical Body Oil.  While the uplifting fragrance of lemongrass may initially capture your attention, you will be pleased to know that it is more than just a pretty scent.
The Ranch's lemongrass, combined with all its therapeutic benefits, inspired Core Essentials® Lemongrass Balancing Botanical Body Oil and Salt Scrub. The oil and scrub is naturally refreshing, renewing, and enlivening.  When lemongrass is absorbed into the system it's energizing. Lemongrass is known to help combat stress, migraines, and muscle spasms.  It can help to alleviate respiratory problems associated with seasonal allergies, making it perfect for springtime.*
Self Care and Lemongrass
Boost your mood and your health by taking a warm bath filled with our Lemongrass Balancing Botanical Body Oil and Salt Scrub. Simply pour a handful of Botanical Salts and one to two capfuls of Lemongrass Botanical Body Oil into your tub.  The salt will re-mineralize and soothe your body, while lemongrass will refresh your mind, body and spirit. Light a candle, listen to uplifting music, breathe deeply, and relax for a good 20-30 minutes.
Exfoliate and Moisturize with Lemongrass
Exfoliate with Lemongrass Balancing Botanical Body Oil and Salt Scrub by mixing the salt and the oil together and softly rubbing it over your skin. Salt scrub in and of itself is invigorating because it stimulates circulation, and its effects are boosted with the revitalizing essence of lemongrass. Rinse away the scrub, and bathe as normal. When you step out of the shower or bath, lightly towel off, and apply Balancing Botanical Body Oil to your skin. While the oil is being absorbed, take a moment to inhale the aroma and notice how soft your skin is! The oil is a delicate blend of 100% Organic Lemongrass Essential Oil with Organic Oleic Safflower Oil, Organic Sunflower Seed Oil, and Organic Jojoba Oil. These ingredients are known to improve the quality and appearance of the skin by boosting cellular activity and protecting against skin damage.
The next time you want to reach for a cup of coffee, try inhaling lemongrass essential oil instead.  It will recharge your energy, and you won't feel jittery or wired. Lemongrass is an upbeat and therapeutic aroma that will also transform your bathroom into a sanctuary. If you haven't had the pleasure of trying a massage with lemongrass oil at The Ranch, or if you had a treatment and loved it, then definitely consider purchasing it from the Mercado Online. It's a wonderful aroma with many healing properties, and a must-have in your personal bath collection.
If you'd like to learn more essential oils, check out Essential Oils with Tara Grodjesk for a brief overview on aromatherapy.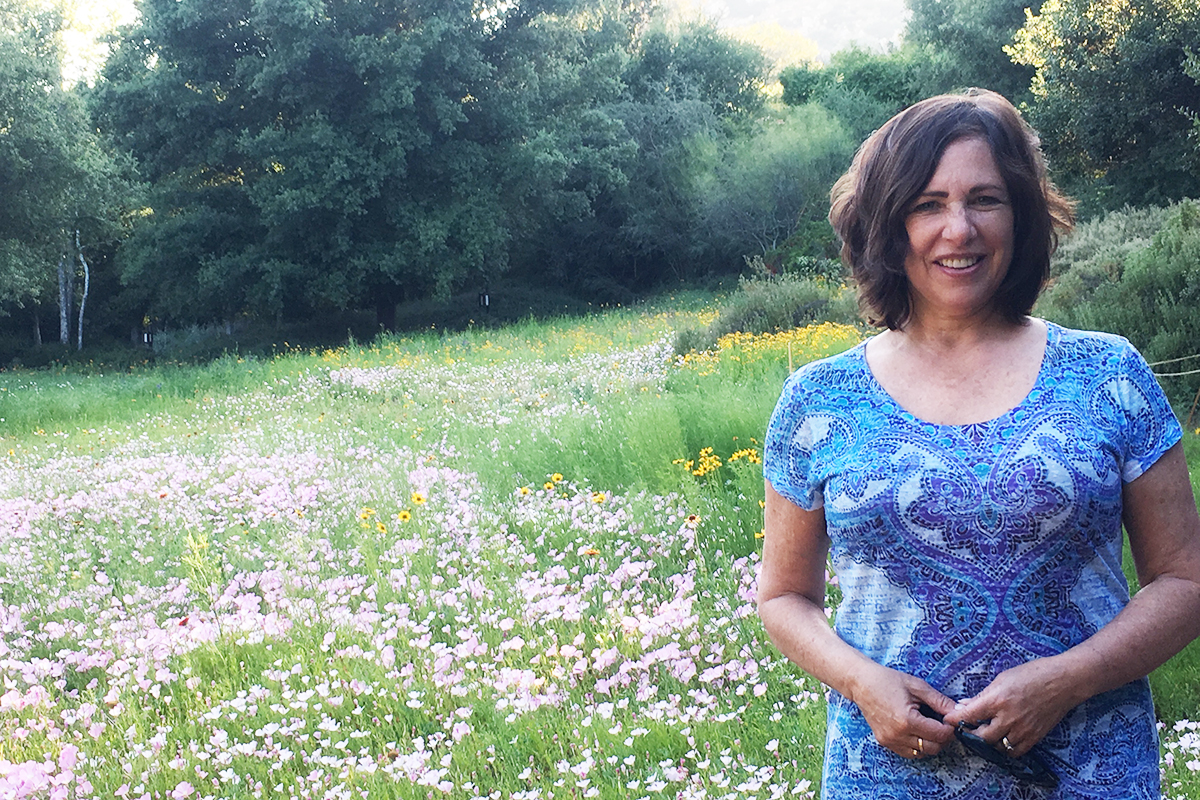 *Though essential oils can be helpful in preventative care, they are not a substitute for professional medical treatment. Rancho La Puera makes no health claims for these essential oils.