We offer this Marinated Shrimp with Orange Zest and Nigella Seeds recipe, by our friends and guest chefs Angie Brenner and Joy Stoke of Anatolian Kitchen.
"Nigella, sometimes called black cumin, is grown in Turkey and is a prominent spice in the kitchens of its eastern regions. The seeds come from Nigella sativa, a plant native to Southwest Asia. Nigella damascena, the plant's domestic cousin, is a garden flower commonly known as love-in-the-mist, named for its lacy brackets surrounding a pale blue star-shaped flower. The seeds carry a faint hint of cooked onion and have a pleasantly peppery bite; while forthright, the taste is beguiling and easy to love. You may be familiar with them from Armenian string cheese or authentic New York City bialys."
Serves 6
Ingredients
¾ cup olive oil
1 medium clove garlic, finely chopped
2 teaspoons grated orange zest
2 teaspoons finely chopped fresh oregano, or 1 scant teaspoon dried oregano
1 ½ teaspoons nigella seeds
1 ½ teaspoons Aleppo pepper
1 teaspoon kosher salt
1 ½ pounds medium shrimp, deveined and shelled, with tails on
¼  cup orange juice
¼ teaspoon flaky sea salt
1 tablespoon chopped parsley
Orange wedges for serving
Directions
1. Pour the olive oil into a shallow non-reactive dish large enough to hold the shrimp in a single layer. Add the garlic, orange zest, oregano, nigella seeds, Aleppo pepper, and kosher salt, and whisk to blend.
2. Add the shrimp into the marinade, turning to coat each piece. Cover the shrimp and marinate at room temperature for 30 minutes or in the refrigerator for up to 6 hours. Bring shrimp to room temperature before cooking.
3.Using a slotted spoon, transfer the shrimp to a plate. Pour the marinade into a large skillet.  Heat over medium heat until the marinade starts to bubble.
4. Add the shrimp to the hot marinade and sauté 3 minutes on each side until the shrimp are pink and their flesh becomes opaque.
5. Pour the orange juice over the shrimp. Sprinkle with flaky salt and garnish with the chopped parsley and orange wedges. Serve straight from the pan with a loaf of crusty bread, Rice Pilaf, and Tomato & Walnut Salad.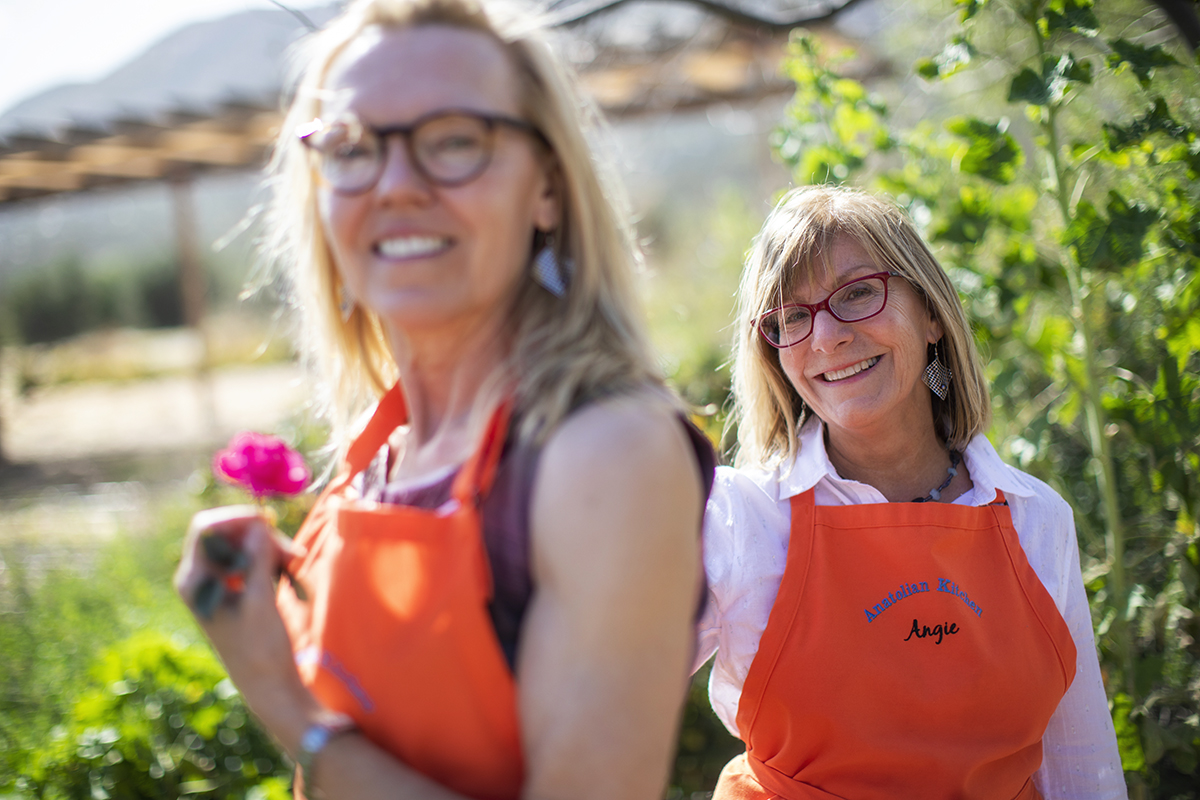 See more recipes.