Yolanda de la Torre is a First Aid Staff member along with Lorena Velasquez Leila. Her passion for helping others is obvious to anyone who has met her, even if they don't need medical attention. You can find her at Kuchumaa passage, strumming her guitar and meditating when not at the nurse's station or attending to others.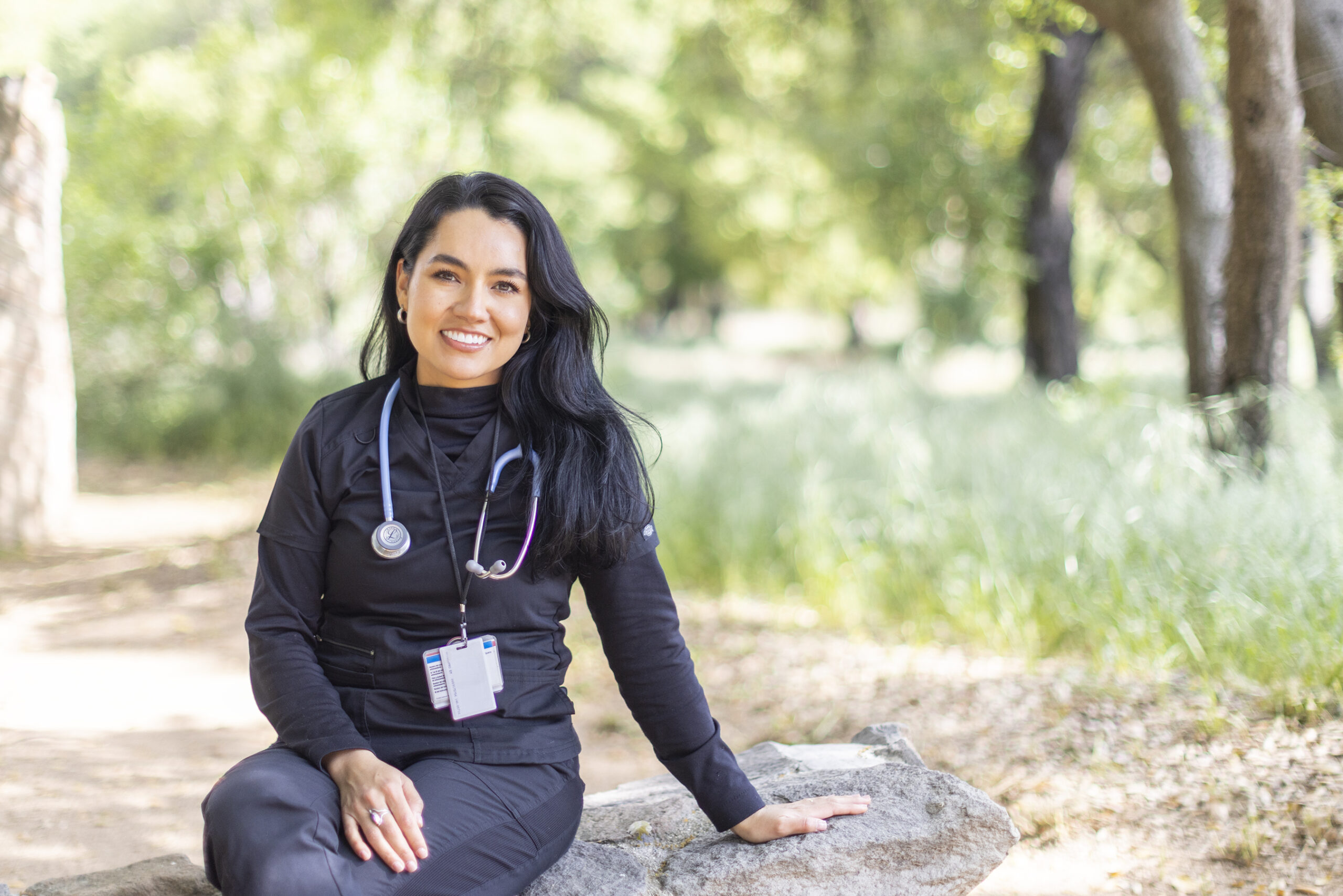 What's your title?
I'm part of the First Aid Staff and both my colleague Loren and I are Physicians. We're responsible for helping our guests and the staff with any health services.
How did you get into medicine? Did you dream of being a doctor as a child?
My parents and I went to live in the States when I was in middle school. When I started learning English, there was a volunteer opportunity to translate for a doctor and kids who went to have cleft palate surgery. With my minimal English, I could help, and that's when I realized I was interested in medicine. I saw how passionate the doctors were to help the kids and provide free services and surgeries. Amazingly the orphanage the kids came from is here in Tecate. It impacted me to have the interaction and see the little kids' happy faces. I realized this was something I wanted to do in the future.
Where did you go to College?
I went to the University of California, San Diego. I was the first one in my family to go to a university. I felt blessed to be able to attend. I was a Spanish Literature major and did coursework for pre-med. For medical school, I went to Universidad Autónoma de Baja California.
What are your primary responsibilities here as First Aid at The Ranch? What are your and Lorena's duties? 
First, to take care of our guests; that's our priority. We want to do anything to make their stay much more relaxing. If they have any medical issues, we're here to help. The second part is to care for the staff. Whenever they have a question or have symptoms, they know that we can help and then be able to guide them to a doctor for their long-term care and follow-up.
How does wellbeing or wellness manifest in your life and your job?
Coming to work at The Ranch has given me a broader understanding of how things work in the health, spiritual, mental, and physical realms. Being able to incorporate all of these modalities is interesting. My spiritual life is very important to me. Knowing that wellbeing and wellness is more than just the physical part of health care., gives that extra push of importance into our lives.
Now, more and more, you hear people say health isn't just the absence of a system of symptoms. It's about the whole picture: wellbeing, proper sleep, nutrition, exercise, spiritual connection, social interaction, friends, and those kinds of things.
You've worked at The Ranch for eight years. Has it always been in First Aid?
I started by hosting buses at the airport while attending medical school. I went to school Monday through Friday, then was a hostess on Saturday. Once I graduated, The Ranch offered me the position of First Aid Staff. I still greet people for the buses on Saturday. I enjoy meeting our guests, and if they need assistance, I'm there to help.
What's your favorite place at The Ranch?
My favorite place at The Ranch is Kuchumaa Passage. I like to sit there when I need my "me time." I sometimes take my guitar and play, pray, and meditate. I enjoy the walk through the oak grove and the peacefulness.
What do you think is a misconception people have about first aid at The Ranch?
That is putting on band-aids, taking ice packs, or serving ginger ale and crackers. It's more than that. It's doing more Preventive Medicine, more hands-on work with people, and being able to treat them.
What's the advice every guest should here before they arrive for their amazing week with us?
Bring their own water bottle and use it and stay hydrated. Second, bring your sunscreen and apply it every morning and after physical exercise. Third, bring appropriate shoes for the activities you're participating in; court shoes for pickleball and hiking shoes for the trails are a great start. Also, listen to your body and say okay, I need to rest and take it easy. If they're not regular walkers at home, then start slow and easy. Go for morning walks and become more active before arrival.
How do you recharge your battery? 
With my family at home, I surround myself with my loved ones and know I have family support. Also, my relationship with God. Having that spiritual part of myself, knowing that I can take a few moments daily and pray or read my Bible. I also do medical mission trips where I get to serve people. It's the love of the people and just learning from them. If I was able to help with just a tiny bit, it's really emotional. In every experience, I learn something new about my profession and myself. I receive more than I give. It's a powerful experience.
Last question, what's one book that you feel like you always keep getting drawn back to?
La Casa De Los Espiritus, The House of Spirits, by Isabel Allende. I like the simplicity of her writing, the way her mind works, and how she interprets the characters' lives and breathes history into them and the story. She gives life to the characters, and I can connect with them.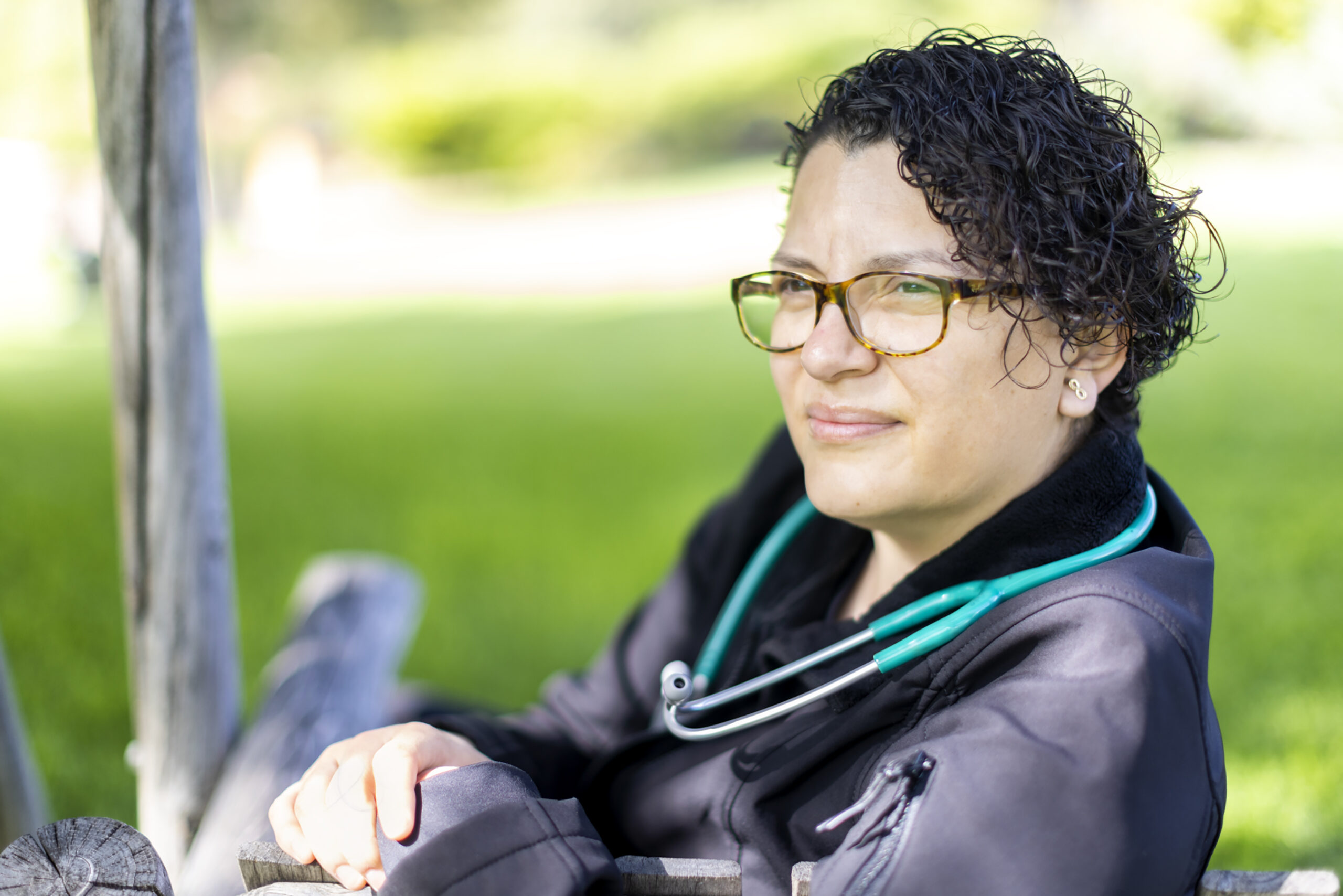 Welcome to my interview with Lorena Velazquez, MD. She's an important part of our First Aid Team for guests and staff.    
Where were you raised?
I was born in Texas, oldest of six, at the age of a year and a half old, my parents returned to Durango, Mexico. I grew up in this tiny village until the age of nine. The experience there, being surrounded by the simplicity of nature has been a jewel I will never forget. Those memories have comforted me in my worse times. In the rainy season, it simply fascinated me to witness the spectacle of a trickling stream transform into this fierce river racing down the valley and filled with silt, rocks and old tree trunks.  At the age of 9, we moved back to Texas, north of Dallas, where I finished high-school.
How did you get involved in medicine?
After graduating high school, I moved to Rosarito, Baja California, with my paternal grandmother and aunts. I began working in a holistic hospital, translating clinical histories and discharge summaries. It was inspiring to see the humanity in doctors so involved in caring for their patients' evolution, their level of interest when prescribing treatments, and their joy.
What does integrative medicine mean?
You don't just treat a disease, but you see all the different aspects of the person; their nutrition, physical activity, lifestyle, environmental toxicity, sleep patterns, quality of relationships, view of life, personality, and more.
Sounds inspiring.
It was! It inspired me so much that, two years later I enrolled in medical school in Tijuana, where I studied for seven years.  Yet, what I have learned outside of school has been far more fascinating and invigorating!
Was the Ranch your first job after becoming a physician?
No, I had other jobs. In 2019 I got breast cancer, ironically! This placed me on the other side of the desk, being the patient! Being a physician didn't prepare me for that. I can honestly say that the shock and the level of fear was enormous. I found angels in my path, and was able to have cancer treatment, chemotherapy, surgery and radiation at UCSD, with the best clinical oncologists and oncology surgeons. I'm currently under hormone suppressant treatment and proud and grateful to say there is 0% tumor activity. My last chemotherapy was on February 7, 2020. Then COVID started, and as you can imagine it placed me under an enormous level of stress and fear since I had a higher risk of infection. Hence, returning to work on a hospital setting with ill people was not an option at the time. Volunteering as a midwife was my opportunity to serve by guiding women in their process of their pregnancy and caring for life. It was a joy to be on that side of care!
After moving to Tecate to escape the bustle of Tijuana, I couldn't shake off the memory of a patient mentioning Rancho La Puerta, a wellness and spirituality center. Little did I know that the author of a book I had read, The Gospel of Peace, was one of the co-founders of the Ranch! So, I had a longing to work here, and it came true!
From your perspective, what does wellness mean? You come at it from someone as a patient who has battled cancer. And now you are exposed to health and well-being from a different perspective. 
It starts within the person, far from status, belonging, comfort, security, and recognition. We may reach a point in our lives where we become aware of a whole or emptiness of Being, and run into a threshold of the known and the unknown. 
I now see illness as a very uncomfortable opportunity with different possibilities we may not have imagined otherwise. One is the ability to be rid of the toxicity we have absorbed from society and the world about ourselves, others, our relationships, and our planet. So wellness is an active process of awareness and decision-making: taking the decision to acknowledge ourselves as Beings of Greatness yet to be explored, as Marianne Williamson would say. Nature wants us to be healthy and joyful, and full of vitality. Let's close our eyes and trust that what is happening is here for the greater good, far beyond the limits of our imagination.
What's your favorite place at The Ranch?
I'm contemplative and like to reflect, so I enjoy the labyrinth. It allows me to walk, move my body and organize my thoughts for creativity and problem solving.