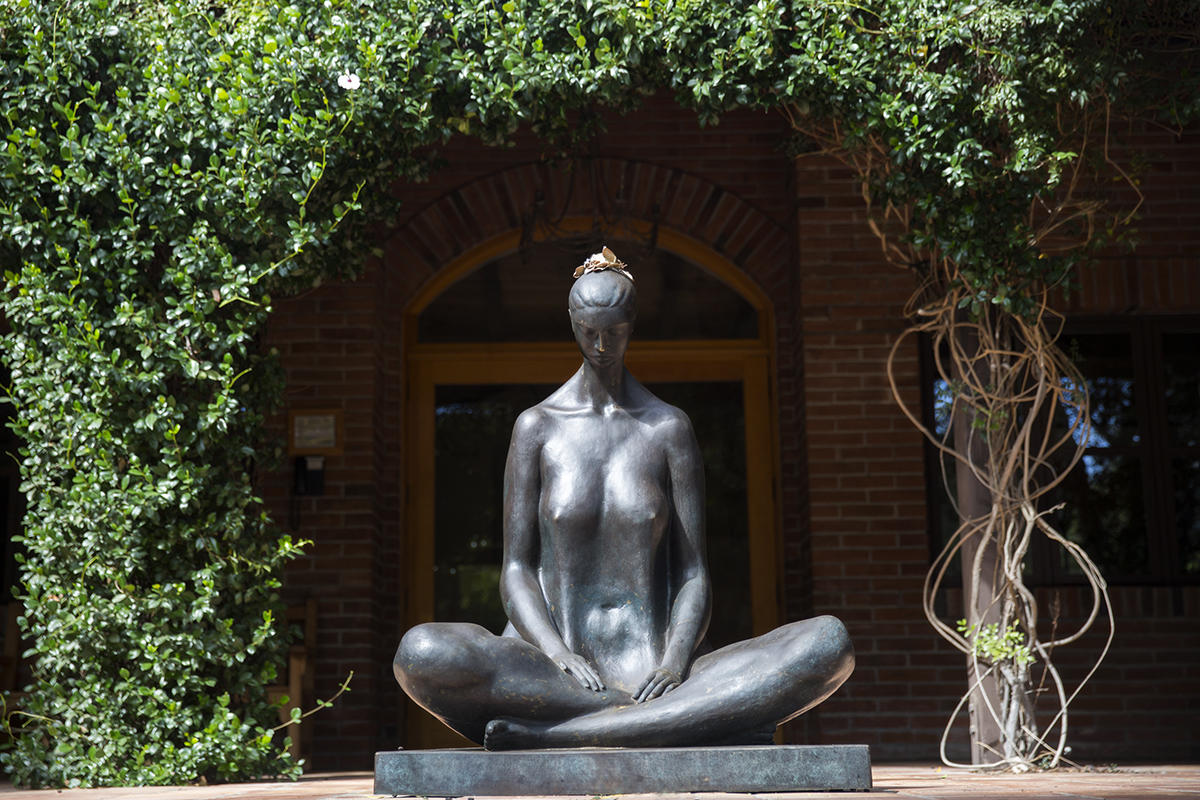 Our Bronze Beauties
They bathe nude in the sun for years on end at Rancho La Puerta without burning. One greets yoga devotees every day as they enter the studio, and some guests enjoy laying a wreath of flowers on her head while others leave a gift of nature in her upturned hands. Another bows her bronze body, so supple, to Mt. Kuchumaa. And yet another sits in the grass silently near the Dining Room, gazing over her shoulder, motionlessly serene.
These beauties are the work of famous Mexican sculptor Victor Hugo Castañeda (1947-). Born in Michoacán, educated at Instituto Nacional de Bellas Artes, with his studio in Cuernavaca, Mr. Castañeda and his work primarily features the female form.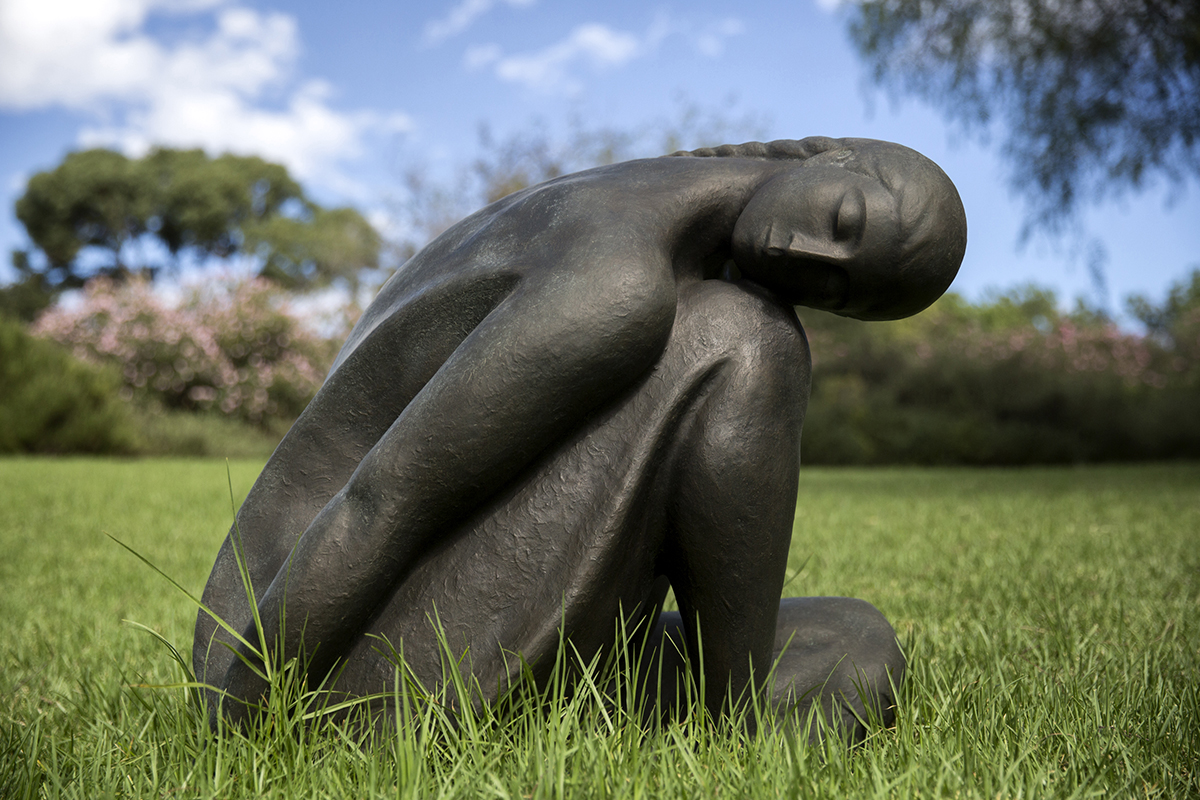 Recently we asked Mr. Castañeda how so many of his sculptures, most life-size or nearly so, came to reside at Rancho La Puerta.
"In the early '90s," he recalled, "Deborah and then-GM José Manuel Jasso came into my studio as I was working on Descuajaringada, a small version. Deborah looked at it very meticulously for almost half an hour. We then talked for a few minutes and she told me that she liked it very much and wanted me to create the same one in a big-scale version (it's the sculpture located next to the wood swing).
"She also picked Eva and other sculptures from my gallery, and a few months later I personally delivered them to The Ranch. That's when I first saw this beautiful place and it became a new source of inspiration, a before and after of my art.
"I received an invitation from Deborah to do several workshops at The Ranch and on one of those trips I felt very inspired and created one of my favorites—the sculpture Sarah. Once again, it will soon be my honor to go back to The Ranch and create a new sculpture that will complement my other pieces in the property."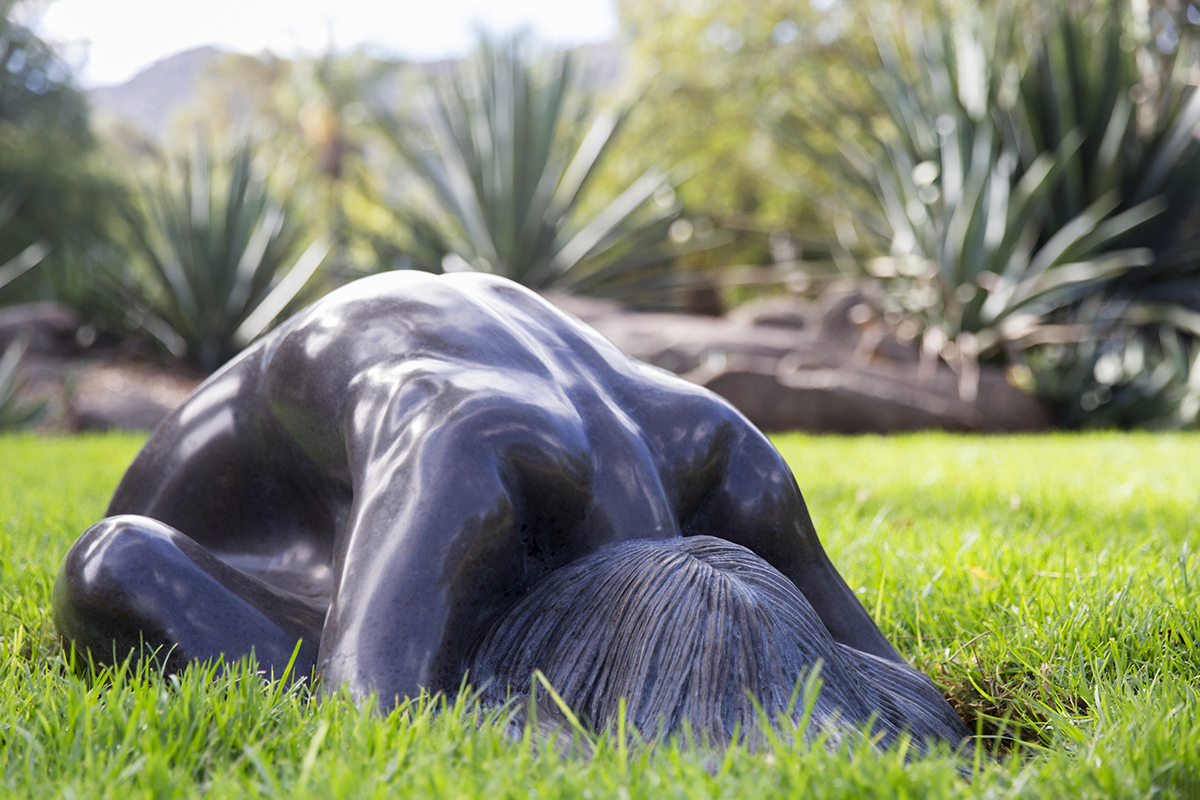 Deborah Szekely recalls that the first time she saw a Castañeda sculpture was in an estate hotel in Cuernavaca, while she and José Manuel were on a folk art buying trip throughout that region of Mexico
"We asked the hotel's manager about these beautiful sculptures," said Deborah, "and he told us that Mr. Castañeda lived just around the block. So—bright and early the next beautiful morning—we paid him a visit. He had dozens of maquettes on small pedestals and I knew at once we had found our man."    
Victor Hugo Castañeda will return for a two-week residence and create a new work for Rancho La Puerta October 29 through November 12, 2016.  Learn more about this week and this artist at Rancho La Puerta.
Written by Peter Jensen