Carrot-Date Cake is a low sugar treat that is also nutritious.
Diet is one of the strongest drivers of our microbiome's health and strongly influences our genetic expression. Meaning food is one of our greatest allies in fighting disease. Antioxidants, minerals, and polysaccharides (complex sugars) are some of the critical players that improve our immune health. This month, Chef Reyna Venegas shares a recipe for a naturally sweet, high-fiber Carrot-Date Cake containing all these nutrition powerhouses.
Carrots are the quintessential spring vegetable and come in many shapes and sizes. I'm an amateur suburban gardener, and my favorite carrots to grow are the heirloom variety of small round Parisian carrots. Bite-size and flavor-packed, heirlooms are perfect for snacks and crudites, while larger carrot varieties are best for cooking and baked goods.
Nutritionally, carrots have twice the beta-carotene of sweet potatoes and about the same potassium as bananas. They are easy on the digestive tract, especially when cooked, baked, or roasted, making them a good choice for those with digestive issues, including constipation. Their high fiber and slightly sweet flavor can help reduce sugar in recipes and satisfy the sweetest sweet tooth.
Carrots boost the microbiome with fiber and a specialized polysaccharide that acts as a pre-biotic or special fuel for specific gut bacteria. One cup of grated carrots has 9 grams of fiber and can quickly boost the nutrition of salads, pancakes, muffins, and smoothies.
Dates are another excellent source of fiber, with 9 g of fiber in one cup. They can pack a big fiber punch and be a source of sweetness without adding any refined sugar. Although rich in natural sugars, dates have a low glycemic index of 42, attributed to the high content of antioxidants that modulate blood glucose. Dates can even improve postprandial (after a meal) blood sugar. Their effects on long-term blood sugar control, measured as hemoglobin A1C, appear neutral. Fiber has the unique property of creating a lattice-like structure in the gastrointestinal tract. This lattice-like structure helps modulate the uptake of macronutrients like fats and sugars. Dates are also rich in antioxidants like flavonoids that reduce inflammation, phenolic acid, which may minimize the risk of cancer and heart disease, and carotenoids, which can help prevent macular degeneration and promote heart health.
This recipe is another example of how Chef Reyna uses food as medicine in her creations. You can enjoy this beautiful Carrot-Date Cake knowing you are giving your body the gift of good nutrition!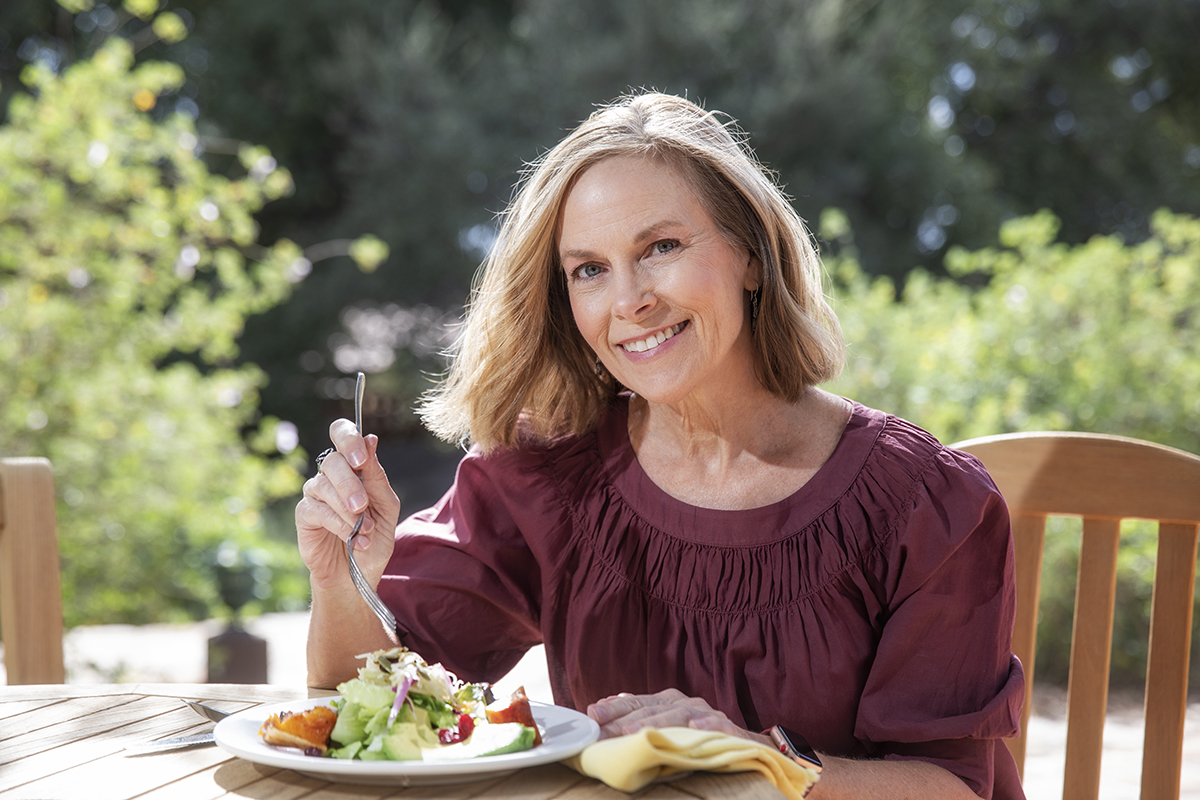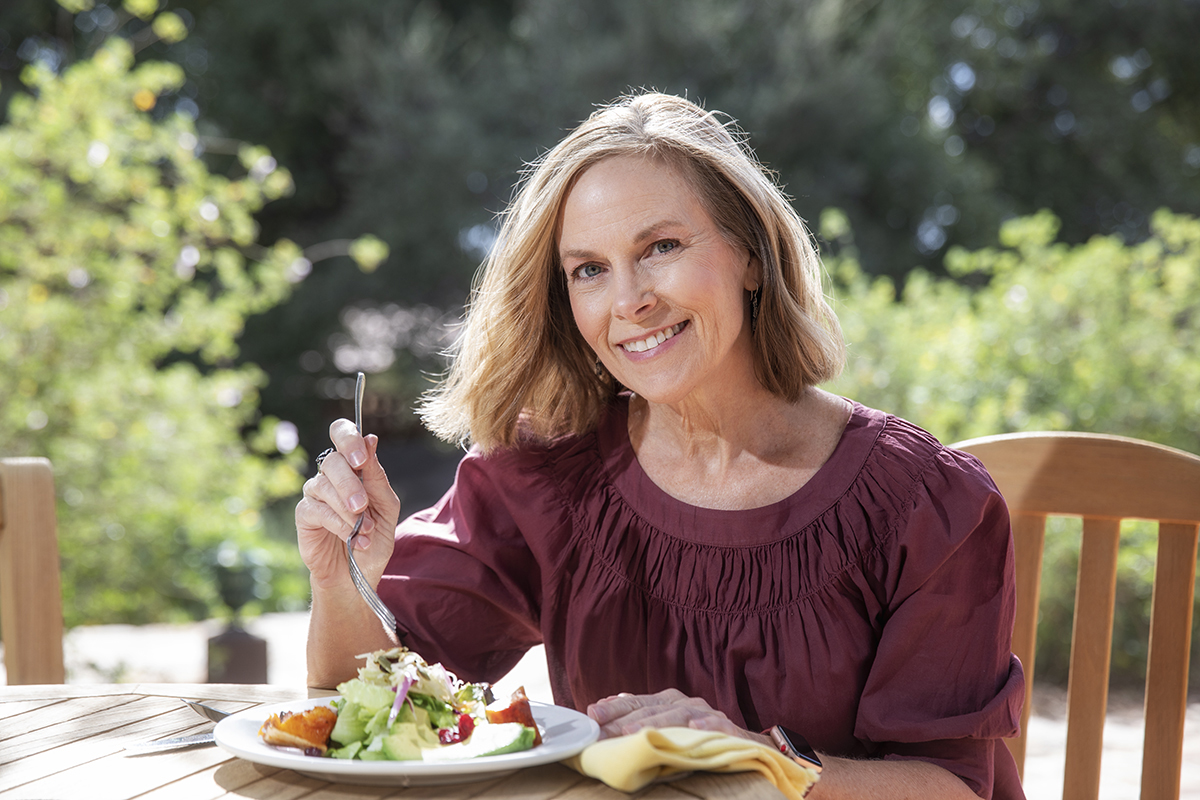 Linda is the founder of Nutrition Muse and current Director of Nutrition at Lifewellness Institute in Point Loma, CA, where she is responsible for patient clinical care and corporate wellness education for local and international corporations.  Using the premise that 'every molecule in your body is sourced from food', she focuses on food as the foundation for health and supports her clients through lifestyle changes to make the most impact on health.
References:
Carmody RN, Gerber GK, Luevano JM Jr, et al. Diet dominates host genotype in shaping the murine gut microbiota. Cell Host Microbe. 2015;17(1):72-84. doi:10.1016/j.chom.2014.11.010
Mirghani HO. Dates fruits effects on blood glucose among patients with diabetes mellitus: A review and meta-analysis. Pak J Med Sci. 2021;37(4):1230-1236. doi:10.12669/pjms.37.4.4112