This multi-step recipe from Executive Chef Reyna Venegas and her team at our dining hall is vegan, gluten-free, low-sodium and oil-free. These tacos are inspired by Tres Estrellas Farm; during the summer we have plenty of purslane, which is a common "weed" in many gardens, and it happens to be an amazing green vegetable full of nutrients like Omega-3 Fatty Acid, Potassium, Magnesium, Calcium and vitamin A, C and B-complex vitamins.
By combining freshly made salsa, corn tortillas, purslane filling and black beans, you create a balanced and nutrient-dense meal that will allow your body to feel energized and nourished during this summer season.
Makes 4 tacos
Salsa Fresca Ingredients
1 cup cherry or grape tomatoes, cut in half
2 green onions, sliced
½ serrano or jalapeño, seeded and minced
1 bunch fresh cilantro, chopped
1 lime, juiced
1 teaspoon tamari or coconut aminos
Salsa Directions
In a bowl, combine the tomatoes, green onions, chile and cilantro. Squeeze the lime juice and season with tamari or coconut aminos. Reserve, covered in the refrigerator, until ready to serve.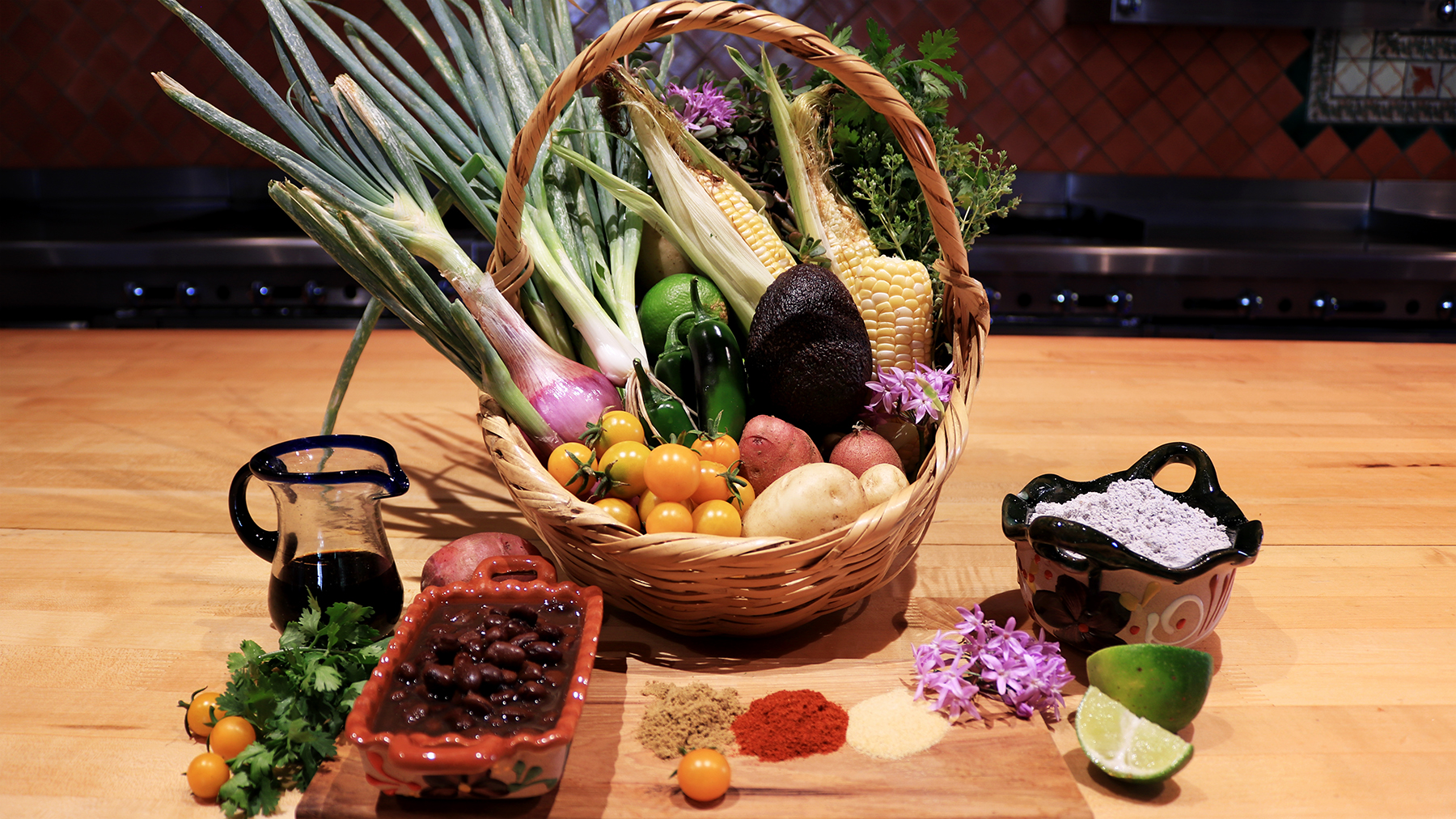 Not-Fried Black Beans
1 cup cooked black beans
1 tablespoon chopped onion
½ teaspoon garlic powder
½ teaspoon cumin
½ teaspoon paprika
½ teaspoon oregano
½ cup water or bean broth, divided
Salt, to taste*
Bean Directions
Heat a pan over medium heat and lightly toast the spices.
Pour some water over the spices, and add the cooked beans.
Once the beans are hot, mash them with the help of a potato masher or immersion blender.
Add more water if needed, and salt to taste. Keep hot until ready to serve.
Purslane Tacos
2 cups purslane, chopped*
¼ cup diced onion
3 garlic cloves, minced
½ cup potato cubed
1 tablespoon organic tomato paste
½ cup corn kernels
1 teaspoon oregano
1 teaspoon tamari or coconut aminos
½ cup water or vegetable broth
4 corn tortillas
4 lime or lemon wedges
1 avocado sliced
2 tablespoons unsweetened coconut cream, optional
*If you don't grow or have purslane in your garden, you can substitute kale, spinach or favorite green.
Heat a pan on medium heat. Add a tablespoon of water or vegetable broth, the onion and garlic to the pan, and cook until translucent.
Add the potatoes and cook for 5-7 minutes.
Add the tomato paste and more water or broth to thicken the sauce.
Add the purslane* and corn, and season with oregano and tamari. Let the filling cook for 5 more minutes or until the potatoes are soft.
 Assemble the Tacos
Heat the corn tortillas on a "comal" if you have one, or use any large sauté pan.
Place the hot tortillas on a plate and pour a generous spoonful of the black beans on top, followed by the purslane filling, and top with the salsa fresca and avocado. Garnish with a drizzle of coconut cream and a squeeze of lime juice.
¡Buen Provecho!
See more recipes from our dining room and cooking school.