Roasted Carrots with Pistachio Crusted Sheep's Milk Cheese
From the Hands-On Cooking Class, with Visiting Chef David Cohen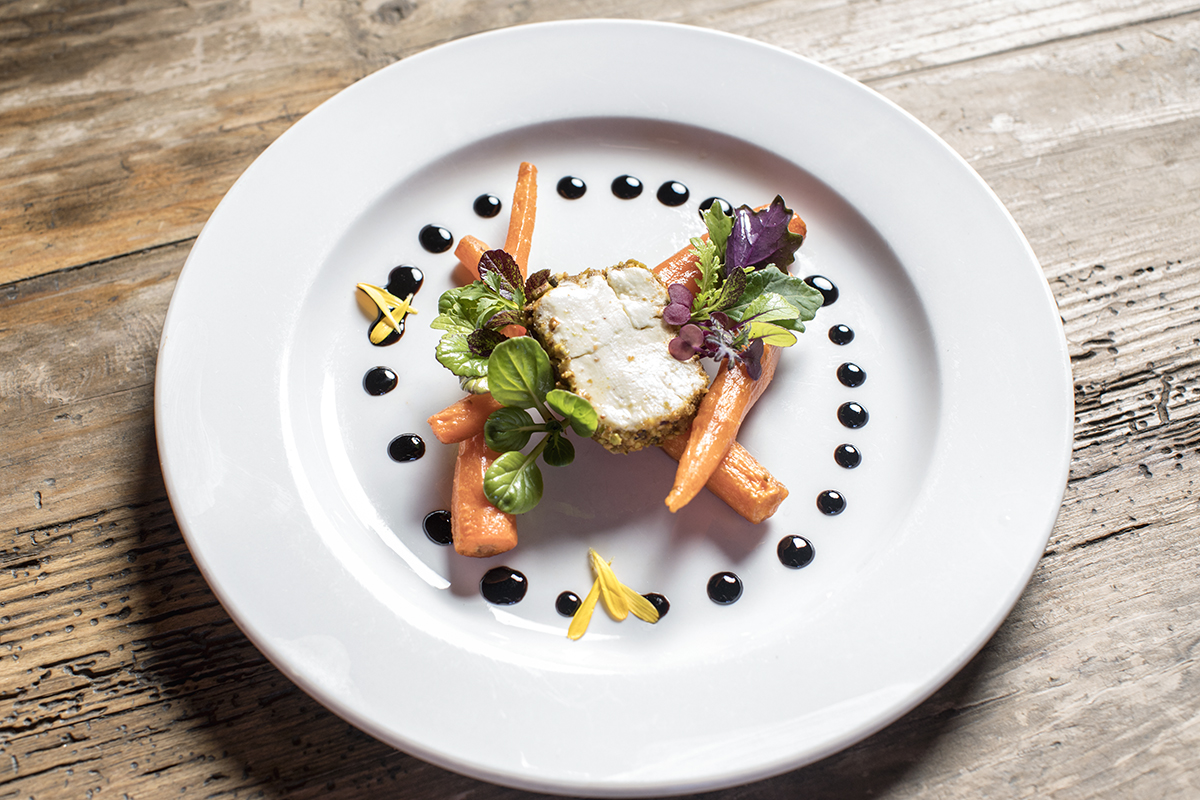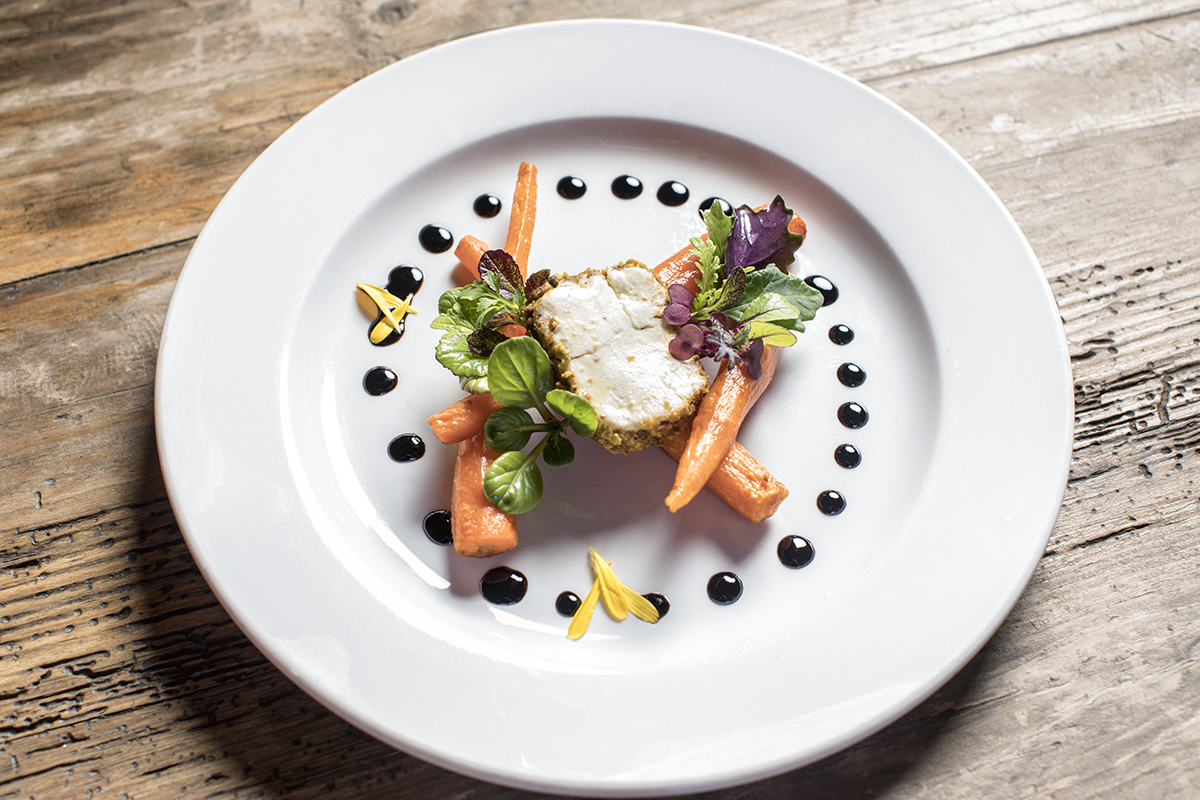 Roasted carrots are a wonderful blend of creamy, earthy, and nutty flavors. These crunchy carrots are sprinkled with coriander and fennel before roasting. Pistachios are crushed and wrapped around the silky sheep cheese. And for the plating grand finale, the balsamic reduction is drizzled or dripped in this sweet and tangy recipe from visiting Chef David Cohen.
Serves 8 people
Ingredients:
¼ cup shelled unsalted pistachio
8 oz. soft sheep's milk (or goat's milk) cheese
2 pounds young carrots peeled and trimmed (approx. 12 small carrots)
¼ cup olive oil
½ tablespoon coriander seed – ground
¼ tablespoon fennel seed – ground
2 tablespoons balsamic reduction
2 tablespoons fresh herbs mix – chervil, parsley leaf, and chives
Salt and pepper
Method
1. Preheat the oven at 350 degrees.
2. Using a mortar and pestle crush the pistachios into fine pieces.
3. Take these fine pieces and shake them through a fine mesh strainer to take any unwanted "dust" out.
4. Take the sheep's cheese and roll it in your hands into a log approx. 2 inches diameter.
5. Place a piece of plastic wrap 2 inches longer and at least twice as wide onto the counter surface. Using your finger ever so lightly coat the plastic wrap with olive oil.
6. Pour half the pistachios onto the plastic wrap in a pile close to you. Place the cheese onto the pistachios and roll it around to coat the log with the nuts.  Once coated, bring the cheese log toward the front end of the plastic and roll it up with the plastic around it. Squeeze both ends so that the cheese is tight in the middle.
7. Place in refrigerator to cool and firm.
8. Halve the carrots lengthwise (or thirds if they're very large) and place in a large bowl. Drizzle them with olive oil.
9. Sprinkle the coriander and fennel over top and toss to lightly coat all the carrots.
10. Spread the now seasoned carrots across a baking sheet lined with parchment paper.
11. Bake in the oven for approximately 20 minutes or until the carrots are knife tender.
12. Once cooked remove carrots to a large serving platter.
13. Run a sharp knife under hot water and use it to cut through the cheese log and make approximately 1" thick disks.
14. Drizzle the carrots with balsamic reduction.  Sprinkle the herbs all around.
15. Place the cheese disks on top and serve.
¡Buen Provecho!
What to do with the carrot tops. You can find more sweet or savory recipes here and learn about La Cocina Que Canta, The Ranch's cooking school here.