Chef Laura Pauli is one of the guest instructors that teach at La Cocina Que Canta, our cooking school, and she shared this delicious Roasted Heirloom Tomato Soup recipe with us. This scrumptious soup is easy to make, and while we like it with a blue cheese crumble as a garnish, there are multiple ways to add the finishing touches to this recipe. The sweet and tangy flavors have a pleasing zing to my taste buds. Be sure to check out her notes on how to handle leftovers. Buen Provecho!
Serves 8
Ingredients
5 pounds heirloom tomatoes
20 sprigs thyme, leaves removed and discard stems
1/4 cup olive oil, get the good stuff
2 teaspoon sea salt
Garnish with your favorite topping, blue cheese crumble, crouton, fennel fronds, dried tomato slice, thyme sprig…
Cut the heirlooms into wedges and put them in a roasting pan with high sides. Note: The tomatoes shouldn't come up higher than 3/4 the height of the side of the pan because this will render a lot of juice and you don't want all that goodness to spill over.
Add thymes leave, oil, salt, pepper and toss to combine.
Roast at 400°F for 45- 60 minutes.
Blend with an immersion blender. or ladle into a blender. When blending hot foods, fill the blender half way and do not seal the top, hold a thick towel over the pour hole.
Taste for seasoning. Add salt and pepper if needed.
Serve with a drizzle of olive oil and garnish.
*Note: If you have leftovers, Day 2 add soup to a shallow pan and braise a chicken or fish. Day 3 add basil and toss with pasta. Day 4 add vodka for Bloody Mary's!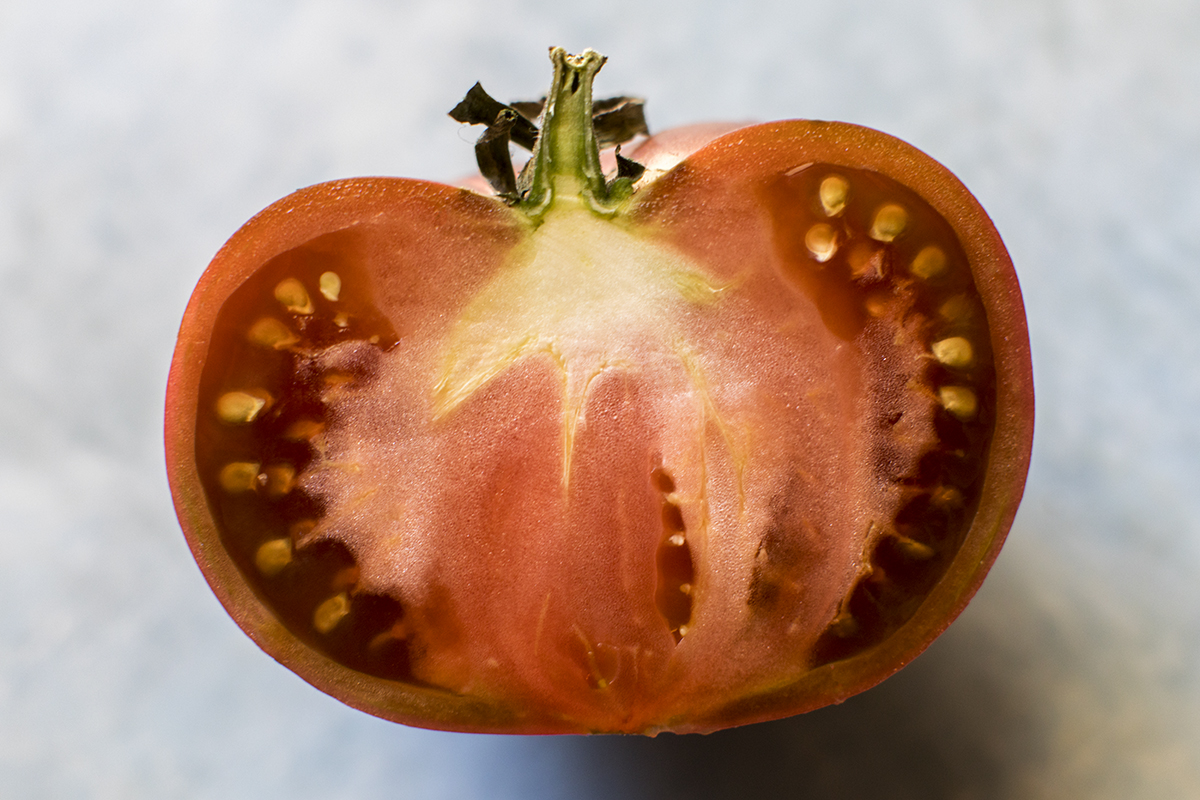 See who else will be teaching at La Cocina Que Canta or presenting at The Ranch.