Fall's warm sunny days and cool evenings leave me feeling happy.  The season brings a fresh staple of delicious vegetables from our organic farm, Tres Estrellas. Spaghetti squash has all the fun of pasta with fewer carbohydrates and no gluten. It's excellent as an al dente pasta substitute with a tomato sauce or simply prepared with a splash of oil, a dash of salt, and a little garlic for a lite lunch.
Executive Chef Denise Roa shares her favorite way to prepare this low-calorie baked treat.
Serves 6
1 medium spaghetti squash (look for a firm one)
Salt
Pepper
1 medium garlic clove, peeled and micro-planed or finely chopped
Orange or lemon zest
Olive oil about 3 tablespoons
1 tablespoon thyme sliced thin
2 twigs of parsley sliced thin
2 strands of tarragon sliced thin
Preheat oven to 350F.
Cut medium sized spaghetti squash in half-length wise.
Scoop out the seeds.
Sprinkle each side with a pinch of sea salt.
Give each side a twist from a pepper mill.
Add micro-planed or finely chopped garlic.
Drizzle about a tablespoon on each side.
Shave a little orange zest into each half.
Gently massage the spices and oil around the insides.
Place squash face down on parchment paper or baking mat-lined sheet pan.
Bake at 350°F for about 40 minutes or until fork-soft on the inside.
Remove from oven and let it cool for a few minutes.
Use a fork and scrape the sides forming stringy pulp into a serving bowl.
Add another pinch of sea salt.
Drizzle with approximately a tablespoon of olive oil.
Add the fresh herbs.
Lightly toss and serve.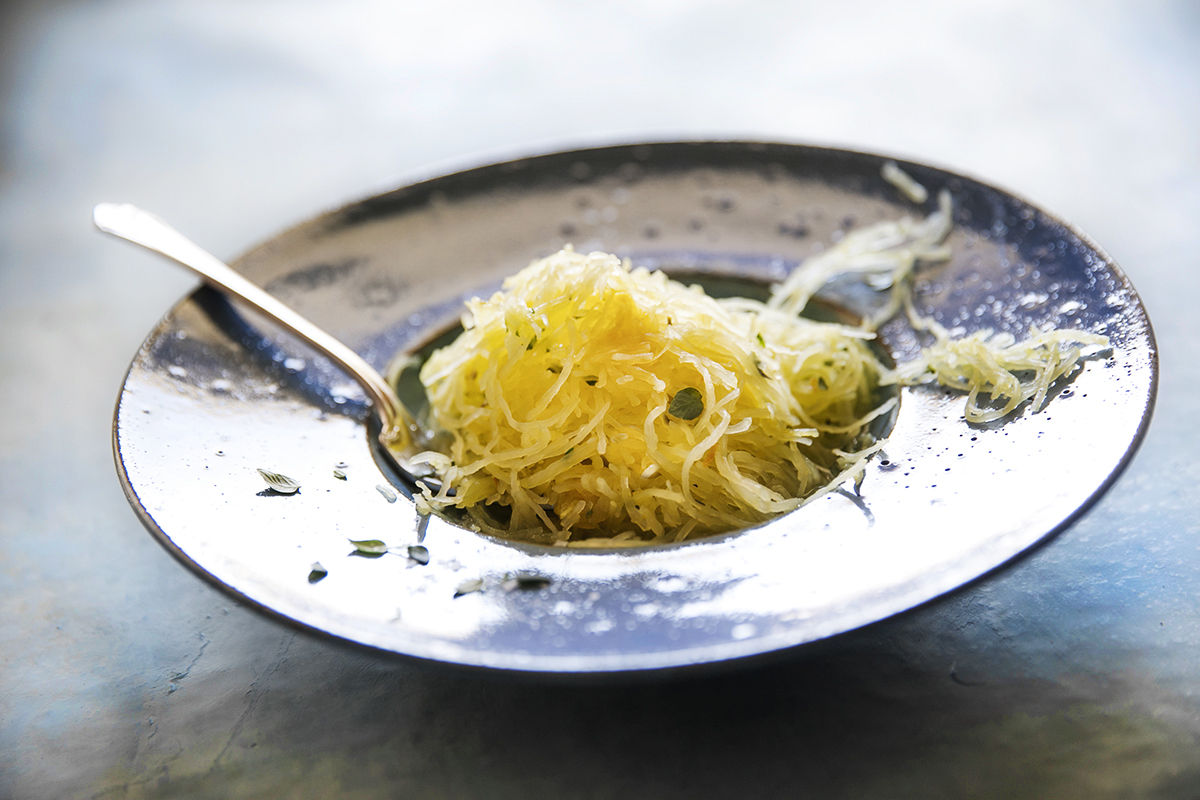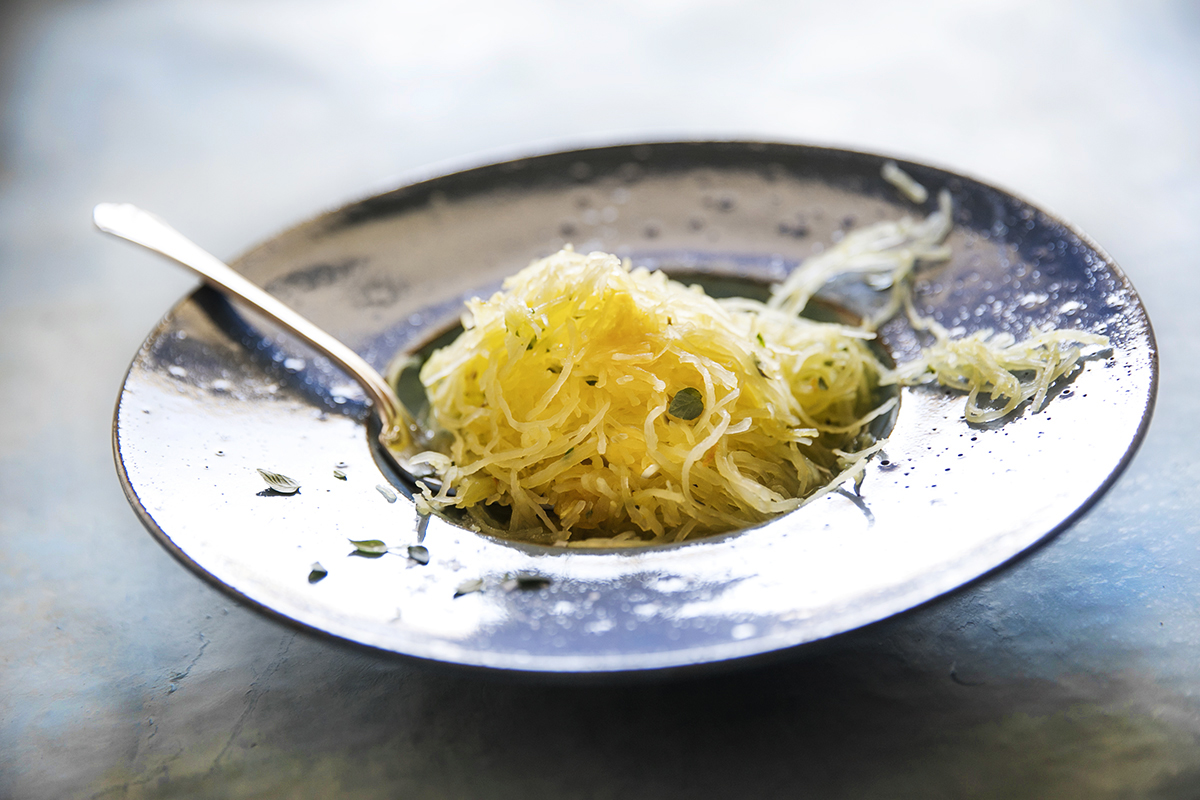 Download a PDF of this recipe here: Spaghetti Squash
See more Ranch recipes or learn about creating the ultimate de-stress diet.