Fire Up Your Sex Life!
Sex during the first years of a relationship is often intense, varied, and frequent.   As the years goes by, sex happens less frequently, is shorter, and more routine.  In this funny and comfortable workshop for adults of all ages, genders,  sexual orientations, and couple status,  Debra will introduce you to a new model of sexual interactions that will change the way you think about sexuality in a relationship.  Ranch guests have told us that Debra's introductory sexuality workshops have changed their sex lives forever! Come prepared to laugh and learn!
Fire Up Your Relationship
Falling in love with a new person is thrilling, but creating a lasting partner relationships for 3, 5, 10, 25, 50 years takes love, friendship, commitment, and skills.  Debra will introduce you to scientifically proven easy ways to improve good relationships.  She will present the wisdom from the best research on relationships, and you'll learn practical tips for making your relationship even better.  She'll also give you proven tips on what to do to fall in love with your partner all over again!
#MeToo and #TimesUp
The #MeToo movement has both triggered and empowered women throughout the world.  This workshop, for women identified people only, will provide an opportunity for women to process their reactions to #MeToo, participate in a ritual of letting go and claiming their voice, and using this culture movement to feel more energized and power.  Debra has created and offered this emotionally and spiritually powerful workshop to help women who are survivors or who care about women's autonomy and agency.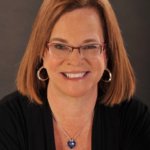 Rev. Dr. Debra Haffner is newly settled as the minister at the Unitarian Universalist Church in Reston.  In addition to being an ordained minister, Debra has been a sexologist for more than 40 years.  She served as the CEO of two national sexuality organizations, is the author or co-author of seven books, and her work has been honored by such organizations as Planned Parenthood Federation of America, the Yale School of Medicine, the Society for the Scientific Study of Sexology, and Union Theological Seminary.  She has been a guest speaker at the Ranch for more than a decade and her workshops are consistently noted as "life changing" by our guests. She earned her Masters of Public Health from the Yale School of Medicine, her Master of Divinity from Union Theological Seminary, and her Doctorate in Ministry from the Pacific School of Religion.