Stories of Wisdom, Stories of Healing.
Come gather around the fireplace to hear storyteller and author Joel ben Izzy, who has spent his career traveling the globe, gathering and telling tales. He'll be sharing some of his favorites with us, including stories of learning, light, and laughter, taking us all on a journey. While we'll certainly travel to distant parts of the world, our voyage will lead each of us back inside ourselves, as we begin to discover the healing power of our stories.
This evening will set the tone for the week, for just as healing the body means learning to listen to the body, listening to the stories inside us can begin to heal our spirit. Toward that end, Joel will share some of his own stories as well, a remarkable tale of healing. So join us for an unforgettable evening of stories and laughter around the fire – you'll come away with a glimpse of riches you did not know you had.
Finding and Telling Our Healing Stories.
Each of us is rich in stories. Often, however, we don't realize this, for they lie hidden in the distant corners or our memories and imaginations, hidden treasures amidst the detritus of life. When we discover these stories, they can bring back wisdom we gained long ago, but have somehow forgotten. And when we share these stories, they can bring about a healing of the spirit, which is something we all need. In order for this to happen, however, our stories need time and space to breathe. Luckily, Rancho La Puerta offers plenty of both.
Meeting around the fireplace in Oaktree, Joel will share a few of his stories and help us find ways to listen so as to discover our own stories, tales that can help us find healing and wholeness. These may come from memories of people we have known and places we have been, tales of loss, learning – and laughter. Note that our focus will not be on performing these stories, but rather sharing them in a comfortable way with others who come to the workshop. Inevitably, the tales we tell will trigger stories in one another, weaving a web of healing tales over the course of the week.
While the classes will build on each other, you are welcome to drop in at any point in the week. Whatever sessions you come to, you will return home richer, with stories to share with friends and family, spreading wisdom and healing from the ranch.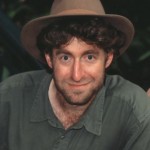 Joel ben Izzy is one of America's leading storytellers. His career began in 1983 when he graduated from Stanford with a self-designed degree in English, Creative Writing, and Storytelling. Since that time, he has traveled the globe, gathering and telling stories in some 36 countries around the world. In addition to his performances, Joel has produced six award-winning recordings of his stories. He is also the author of the highly acclaimed memoir, The Beggar King and the Secret of Happiness (Alogonquin, 2003) which has now been translated into 18 languages and is in development as a movie. His new book, Dreidels on the Brain (Dial), is a fictionalized coming-of-age-Hanukkah memoir, set in Los Angeles 1971 when Joel was a 12-year-old magician dreaming of a miracle. Finally, Joel is one of America's leading story consultants, with clients ranging from Pixar to the Federal Reserve Bank. For more info go to: storypage.com