One of the joys of the fall and winter holidays is all the delicious food. I'm looking forward to wearing my stretchy pants and eating, savoring, and thoroughly enjoying meals outside this year. And nothing says Thanksgiving or holiday feast like stuffing. Executive Chef Reyna and her fun-tastic team make this plant-based stuffing and sauce with ingredients I love and crave this time of year: cranberries, pomegranate, honey, and pumpkin. This pleasing butternut squash recipe is worthy of the holiday. Do I need to mention the joy of the leftovers layered into a sandwich?  
Ingredients for the Squash and Stuffing:
1 large butternut squash, cut in half and seeded
2 cups cooked quinoa
1 cup vegetable broth
1 cup whole wheat, sourdough, or rye bread croutons (or gluten-free croutons)
1 medium onion, diced
2 celery stalks, diced
2 garlic cloves, minced
½ cup dried cranberries
½ cup pecans, chopped
1 bay leaf
3 sage leaves, minced
¼ cup parsley, minced
olive oil
salt and pepper, to taste
1 pomegranate, to garnish
Directions for the Squash:
Preheat the oven to 350° F. 

Cut the butternut squash in half and remove the seeds.

Drizzle with olive oil, spring on salt and pepper, and bake for 20 minutes until soft.

Remove from the oven and let cool.

Once at room temperature, scoop out of the flesh but leave a ½ inch wall to make room for the stuffing. Save the butternut squash you removed to add it into the stuffing.
Directions for the Stuffing:
Heat up a pan and add some olive oil to the bottom.  Once hot, sauté the onion, garlic, and celery in the pan.
Add the breadcrumbs and toast until fragrant.
Add the quinoa, cranberries, pecans, the remaining butternut squash, and some vegetable broth.
Add the whole bay leaf, chopped herbs, and season to taste.
Spoon the stuffing inside the cooked butternut squash half, drizzle with olive oil and bake at 350

°

F for 20 minutes or until golden brown and crispy.
Serve hot on top of wilted greens or mashed potatoes, garnish with some berry-cranberry sauce, freshly chopped parsley, and pomegranate arils and remove the bay leaf.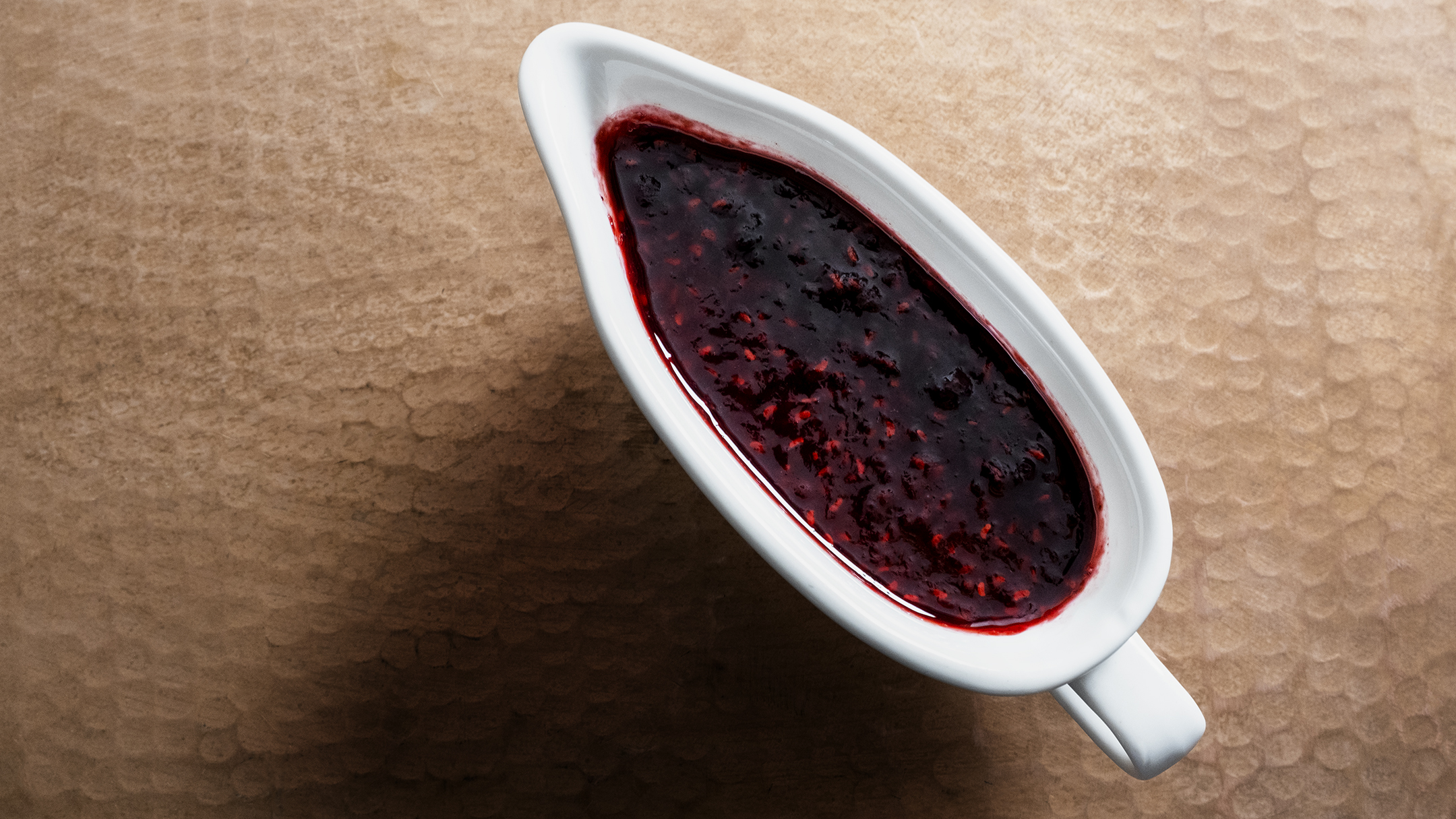 Ingredients for the Sauce:
1 cup orange juice
1 cup water
¼ cup balsamic vinegar
1 cup fresh cranberries
2 cups frozen berries
Zest of 1 orange
½ teaspoon pumpkin spice mix
1 pinch salt
1 tablespoon honey or sweetener -optional.
Directions:
Place the ingredients in a saucepan on medium-low heat, and simmer until thickened.

Salt and pepper to taste, and serve hot. 
¡Buen Provecho!
Want more recipes? Or see who we're cooking with next.