The warm and tender beauty of spring is pushing winter away. Moist soil and longer, sunnier days make this the perfect time to plant young lemon trees at Tres Estrellas, Rancho La Puerta's organic farm.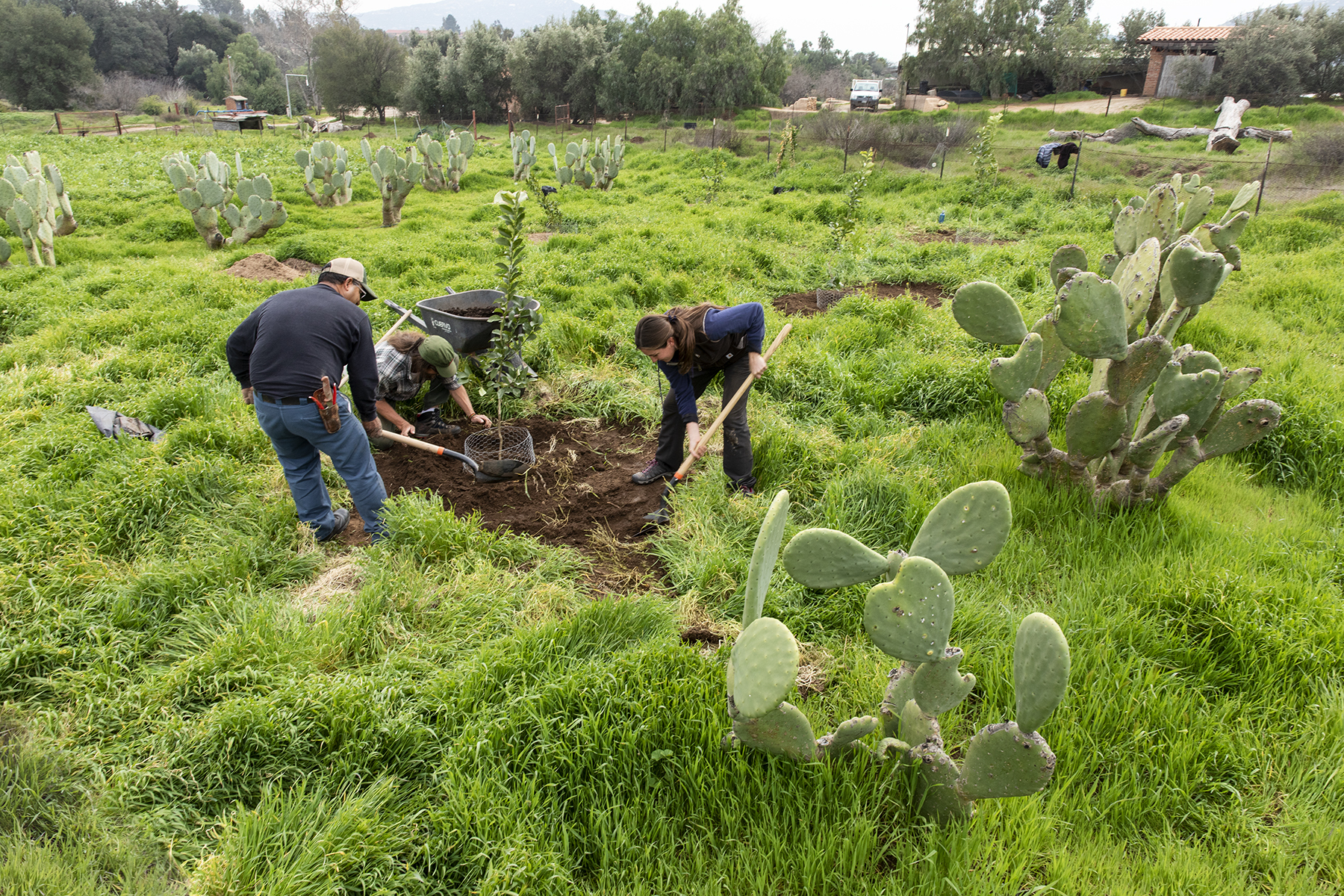 Head Gardener Salvador Tinajero has been tilling this soil for years and is leading the tree planting effort. "The longer days allow the roots of the trees to spread and become a strong base for healthy trees," he says. "Right now, it's roots over fruits. We'll pull the fruit when it's green for the first year so the trees can focus on growing their tiny roots deep into the soil." He's helped by intern Fernando Taño and our new Director of Education at Tres Estrellas, Lindsey Hethcote.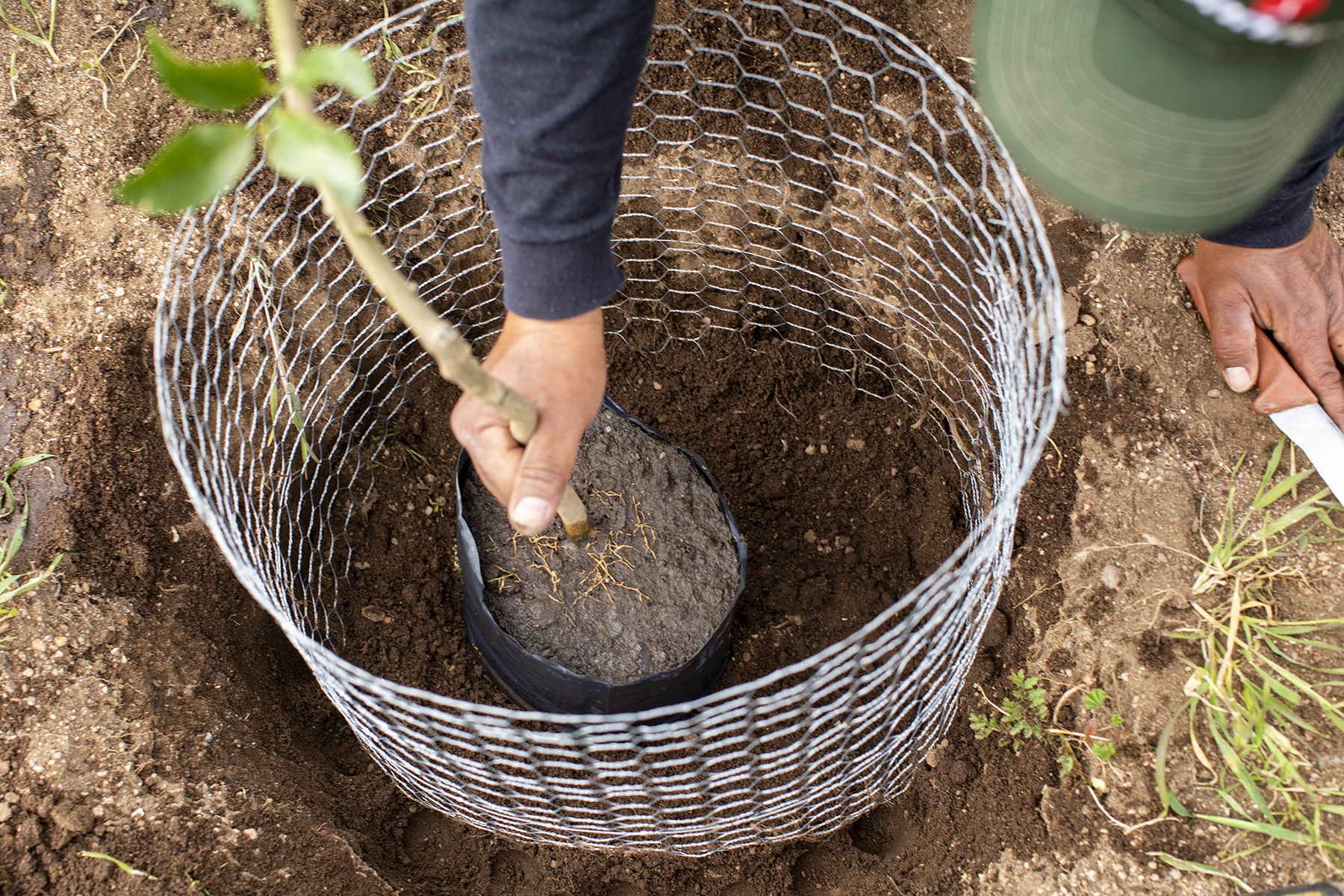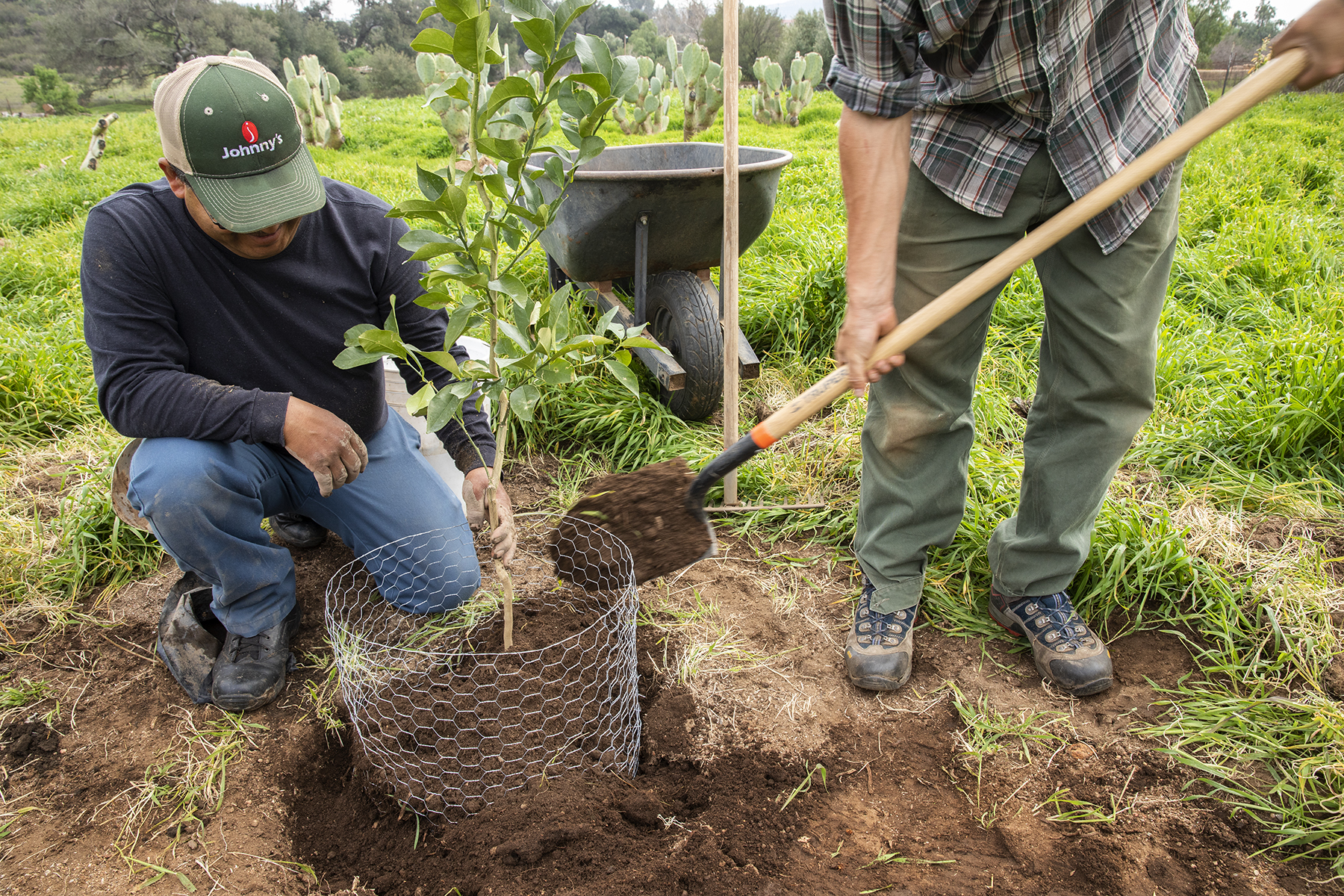 The planting starts simple enough with a two-year-old tree and a two-foot hole which is at least twice the size of the bulb of the young trees. "The bigger the hole," Salvador says, "the more compost and soil we can add to give these babies room to grow." Then it's lined with a basket that protects the roots and keeps gophers from chewing the young roots. The bulb of the tree root is rubbed with a mixture of worm castings and kelp to enhance the microorganisms in the soil. Native soil and five shovels of fresh compost, made from greens and scraps from The Ranch, are mixed and line the bottom of the hole. Once the tree is planted the nutrient-rich mix is tamped down on the sides.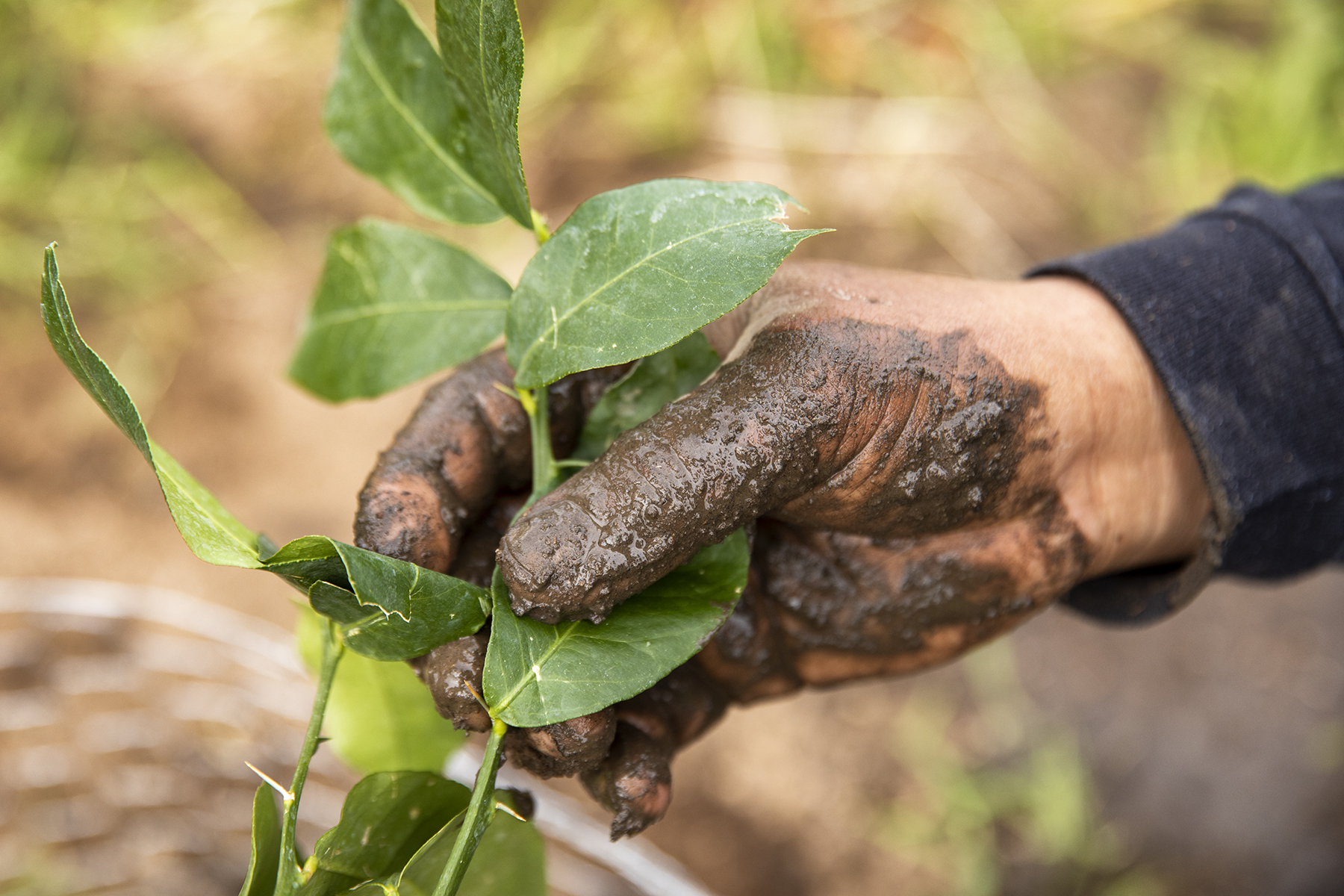 A small moat is built around the tree to hold fresh water. The rest is left to nature. It will be 2021 before the eight trees' yield of 1,000 pounds of lemons begins to make its way to the Dining Hall for the delicious vinaigrettes, soups, agua frescas, green juices, and zests that we enjoy. In the meantime, we will source locally grown lemons to enhance the yield from the trees we currently nurture and enjoy.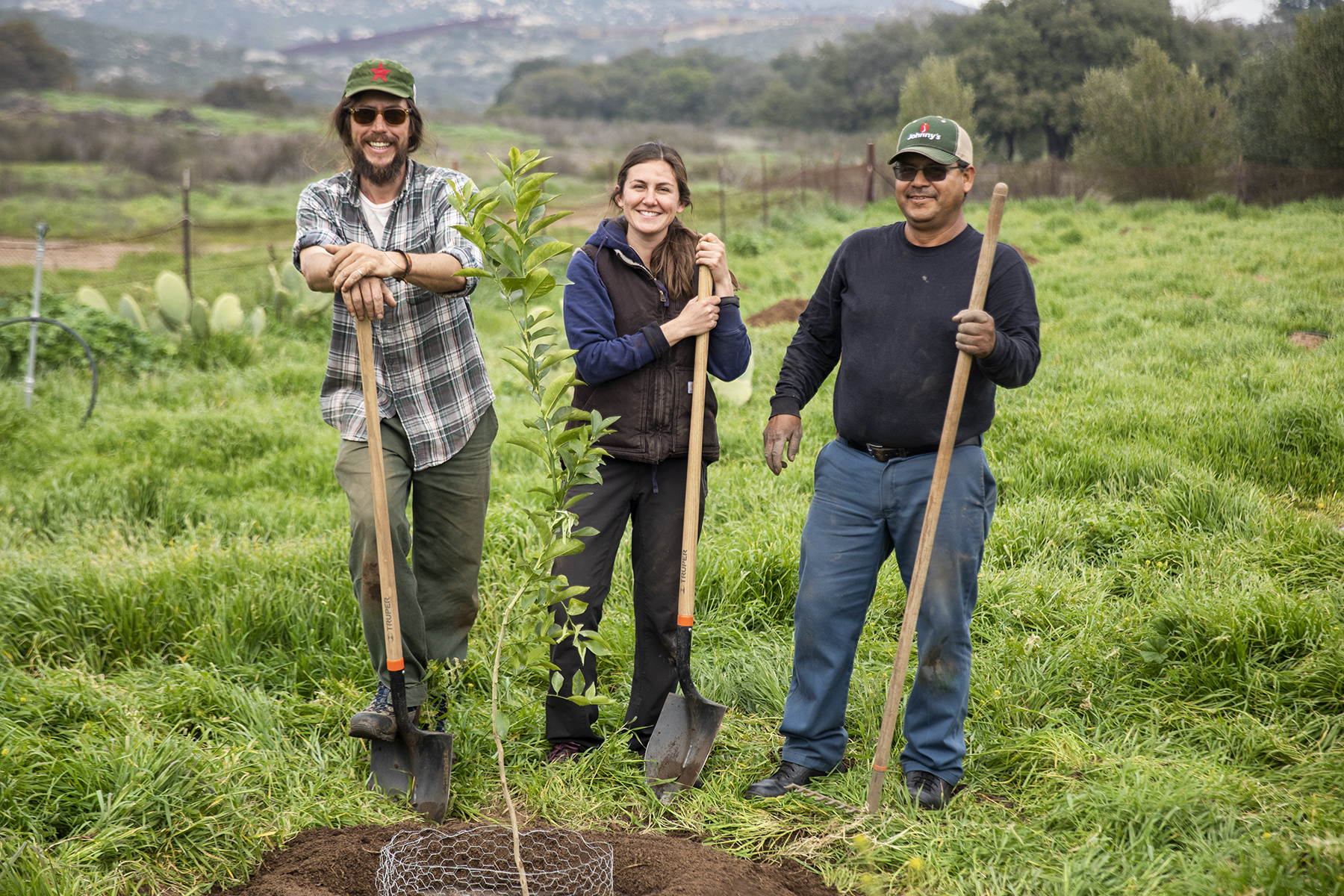 Learn more about our beautiful farm, Tres Estrellas, or about our slow food philosophy.