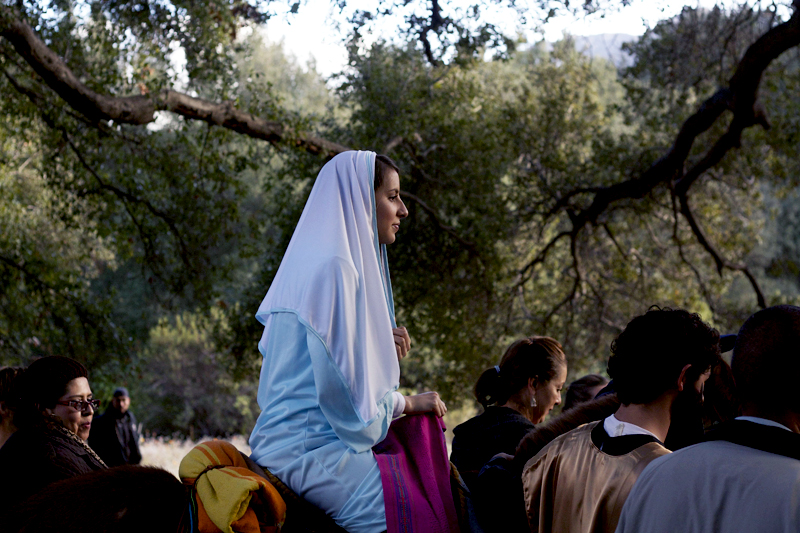 Ranch Posada on December 18, 2014
The traditions of the locals has always been an important part of our culture since Rancho La Puerta began 75 years ago in 1940.  Every year we hold a posada to honor the Mexican tradition with our employees at The Ranch.  The posada is an re-enactment of the pilgrimage of Virgin Mary and Joseph looking for a room in Bethlehem, followed by a fiesta with piñatas, churros and Mexican hot chocolate.
The posada starts at our Administration Building and goes all around the grounds with live music and singing.  Everyone can join in.  As you can see from the photos, many of our guests choose to participate in this local tradition as well.
On the this particular day, the lighting couldn't have been better.  Mary glowed in the light streaming down between the trees.  The weather was a bit chilly, but it made the hot chocolate taste even better.  It was a beautiful event to behold.  If you missed it this year, join us for the posada in December of 2015!