I've received a handful of requests to feature this frittata on The Ranch's blog. It's from our cookbook Cooking with the Seasons at Rancho La Puerta. One of the beautiful things about this recipe is it can be doubled or tripled to feed a hungry party. You can also use any vegetable in season and make this year-round. It's great for brunch or any meal.
Ingredients
1 tablespoon olive oil
½ onion, peeled and cut into 3/8-inch dice
1 clove garlic, peeled and minced
½ jalapeño- seeded and minced (optional)
2 cups mixed vegetables- such as cauliflower, broccoli, cabbage, rapini, carrots, squash, cut into ½ inch pieces
2 cups leafy greens- such as kale, spinach, chard, stemmed and cut into 1-inch pieces
1 bell pepper, any color, cut into 1-inch pieces
2 medium tomatoes, cored, seeded, and cut into ¼ inch pieces
6 zucchini flowers, rinsed, drained, and cut in 1-inch pieces*
1 teaspoon ground cumin
1 teaspoon salt- divided
6 extra-large eggs, beaten
2 tablespoons chopped mixed fresh herbs, such as parsley, basil, thyme, and oregano,
2 ounces goat cheese, feta, or parmesan, crumbled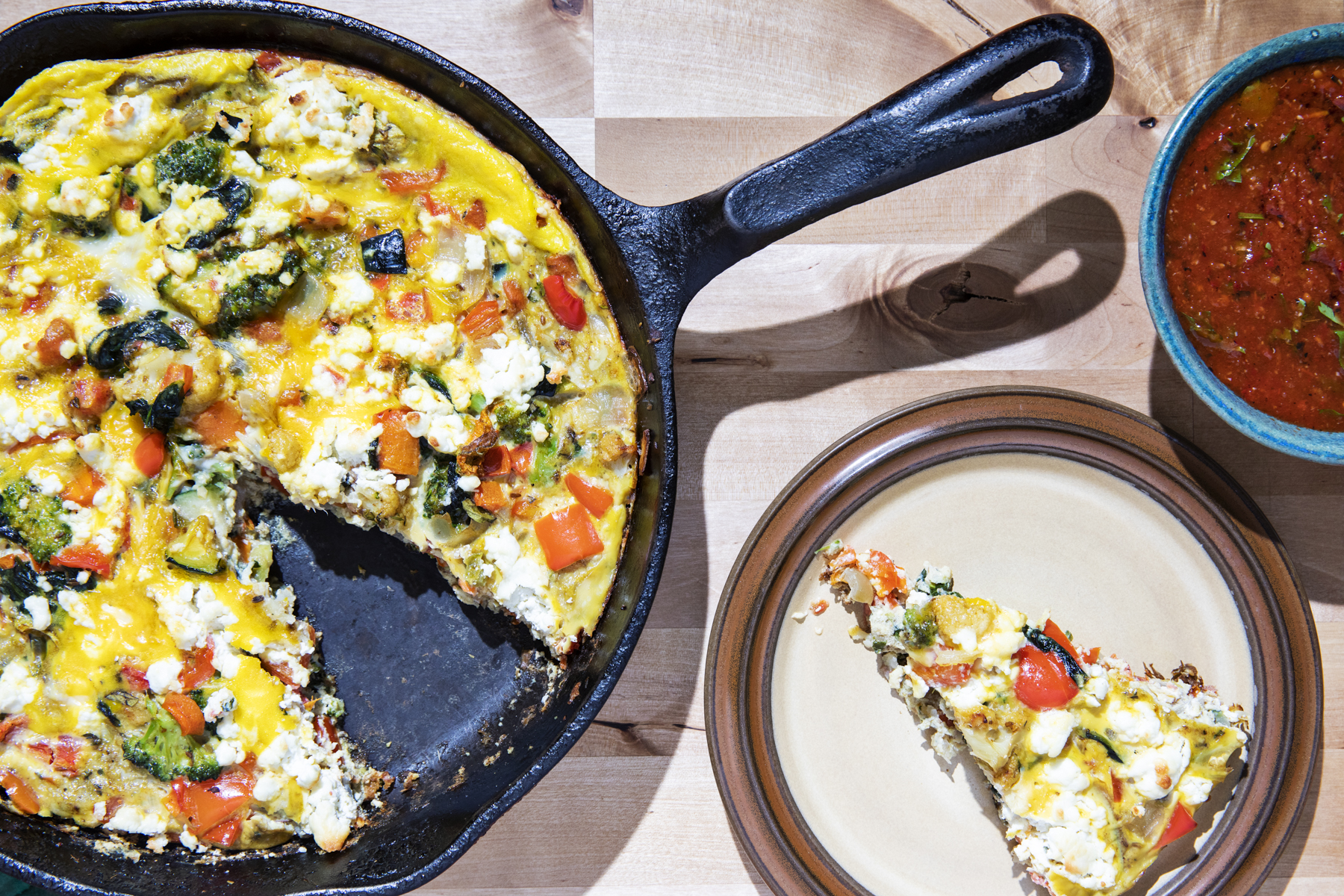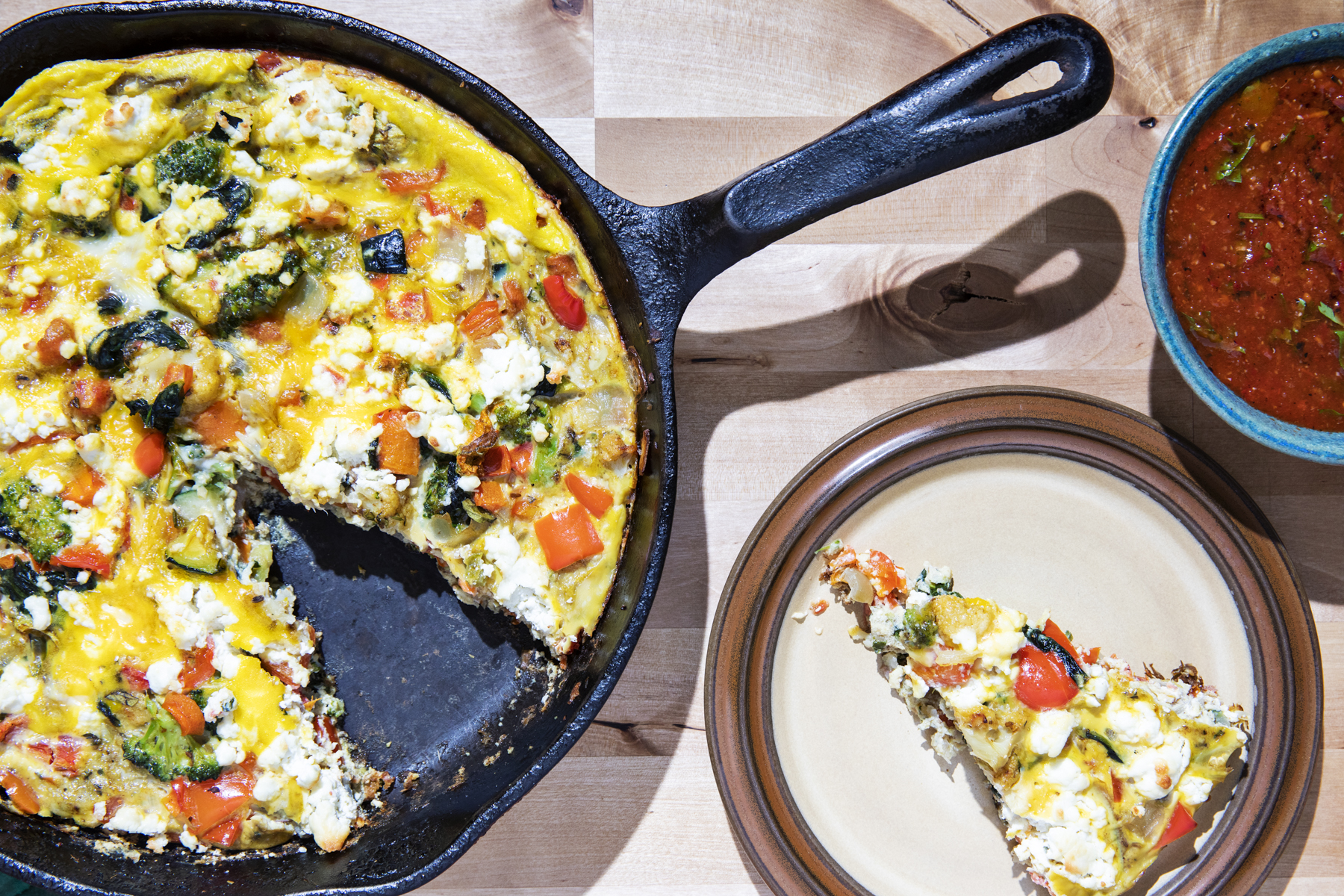 Method
Preheat oven to 350 degrees F.
In a 10-inch ovenproof sauté pan, heat the oil over medium-high heat for 1 minute. Add the onion, garlic, and jalapeño and cook for 2 minutes, stirring constantly, until just softened.
Add the mixed vegetables, greens, and bell pepper. Cook for 10 minutes, stirring occasionally, until barely tender. Stir in the tomatoes, zucchini flowers, and ½ teaspoon of the salt. Remove the pan from heat.
Combine the eggs with the remaining ½ teaspoon of salt. Stir in the chopped herbs and pour the eggs over the vegetables. Stir to combine. Sprinkle the cheese evenly over the top.
Bake for 20 to 25 minutes, or until eggs are firm and the top of the frittata is puffed and lightly browned. Serve on warmed plated or directly from the pan for buffet presentation with the salsa of your choice**.
Variation
* If you prefer you can sauté the Zucchini flowers in a little olive oil and garlic or serve them fresh on top as a garnish.
**Make a sauce of plain yogurt mixed with plenty of chopped fresh dill and a touch of lemon juice to serve with or instead of the salsa.
See more recipes from Rancho La Puerta or find out who we're cooking with next.