Fresh from our juice bar at The Ranch comes this delicious creamy vegan chocolate mousse recipe. It's so easy and quick to whip up that it's a favorite for a quick treat. Chill it in the fridge and serve it after a lovely warm day's lunch if you need a lush chocolate fix in the middle of the day. Oh! And did we mention it's dairy-free and uses avocado for that creamy and silky texture? Buen Provecho!
6 servings.
Ingredients
2 cups avocado
¼ cup passion fruit
¼ cup cocoa unsweetened
¼ cup coconut sugar
cacao nibs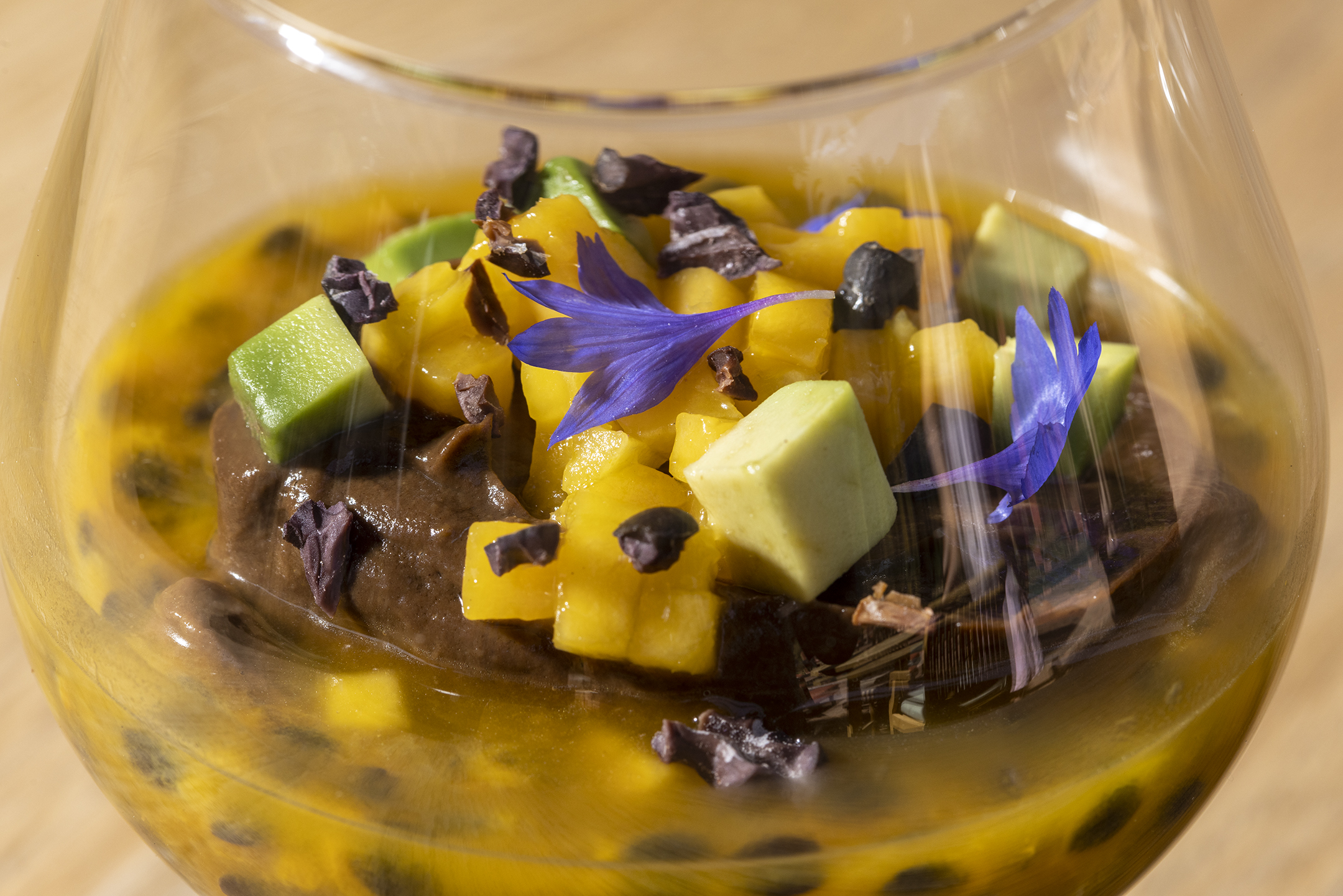 Method
In a blender or food processor put the avocado, passion fruit (you can skip the seeds if you prefer), cocoa, and coconut sugar.
Blend till soft and silky smooth
Divide into 6 servings.
Sprinkle with cacao nibs and garnish with freshly diced mango or seasonal fruit.
Refrigerate and chill until you're ready to enjoy.
Learn about the health benefits of cacao.