Do we really need any excuses to make this Carrot and Ginger Soup from Executive Chef Reyna Venegas and her team in the dining hall? Making this healthy soup will fill your kitchen with the comforting smell of fresh fragrances and you with the warmth and nutrition of this Ranch favorite.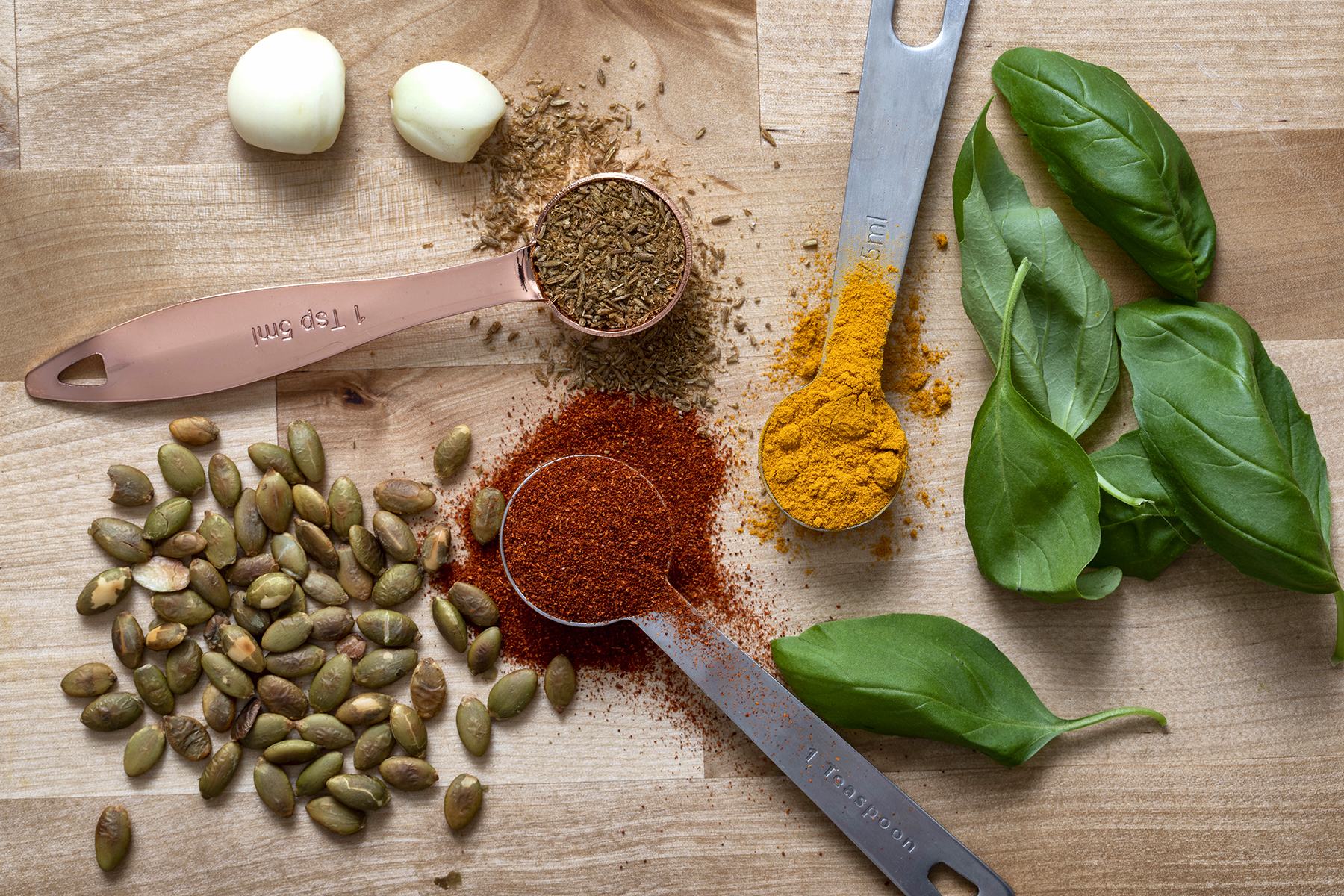 Ingredients
2 tablespoons olive oil
1 medium onion, diced (about 1 cup)
1-inch ginger, peeled
2 garlic cloves, chopped
1-pound carrots, peeled and diced*
1 tablespoon ground turmeric
1 tablespoon ground cumin
1 teaspoon smoked paprika**
2 cups of organic coconut milk
2 cups vegetable broth or water
salt and pepper to taste
¼ cup chopped basil
¼ cup toasted pumpkin seeds
Method
In a medium soup pot, add the olive oil and caramelize the onion over medium heat.
Stir in ginger and garlic.
Add carrots and cook till golden brown.
Add turmeric, cumin, paprika, coconut milk, and vegetable broth. Bring to a boil.
Once the soup boils, reduce heat to simmer.
The carrots are done when they're tender when you poke them.
Blend the soup with an immersion blender until it's creamy and smooth.***
Season with salt and pepper to taste.
Serve with basil and pumpkin seeds.
*For a fun twist on this, substitute half the carrots for banana squash, sweet potato, winter squash, or kabocha.
**You can replace the paprika for a pinch of cayenne for a little heat.
** If using a countertop blender, remove the center lid and cover it with a towel. Place back in the pot when done.
See more soup, salad, and side recipes or learn about our cooking school.