Pozole is a traditional Mexican soup that is often served during celebrations or holidays, but we find it makes a healthy, warm-up meal any day of the week. It's typically made with pork but we like this healthy vegetarian recipe with delicious hominy, mushrooms and green salsa from Chef Denise. This soup is best served when you're gathered with friends and family.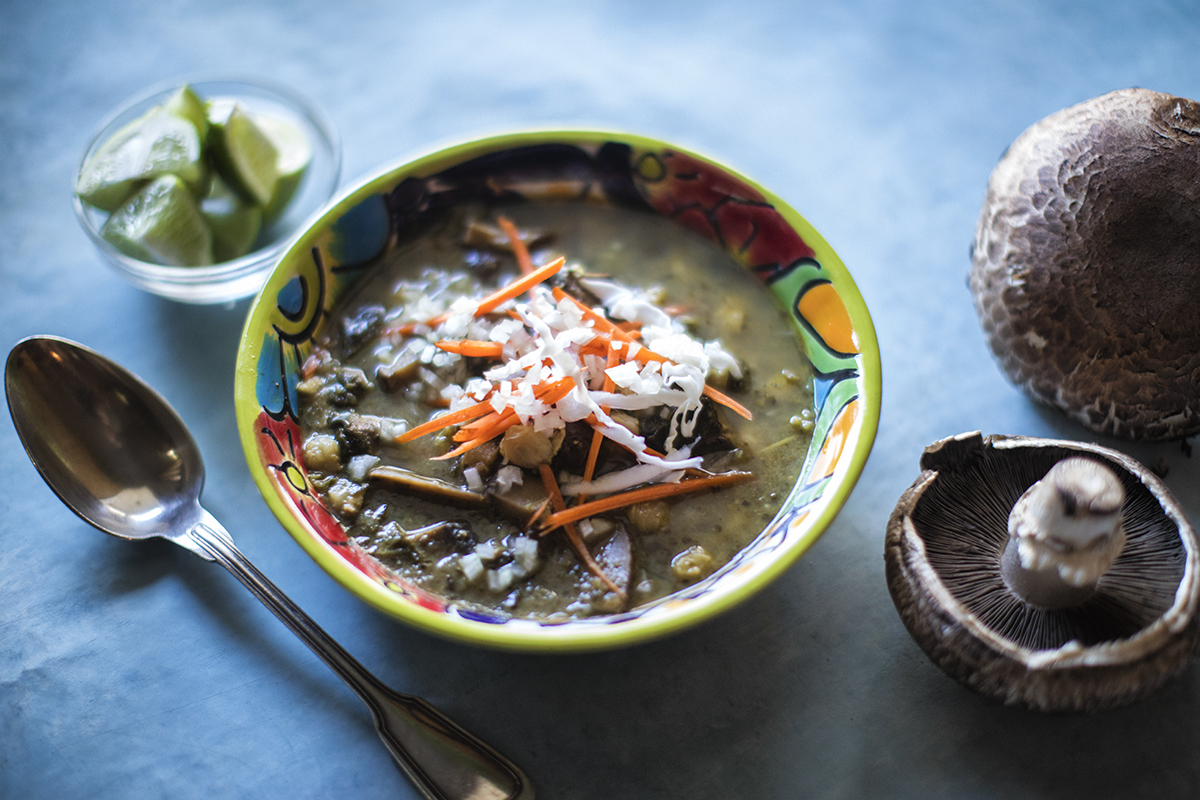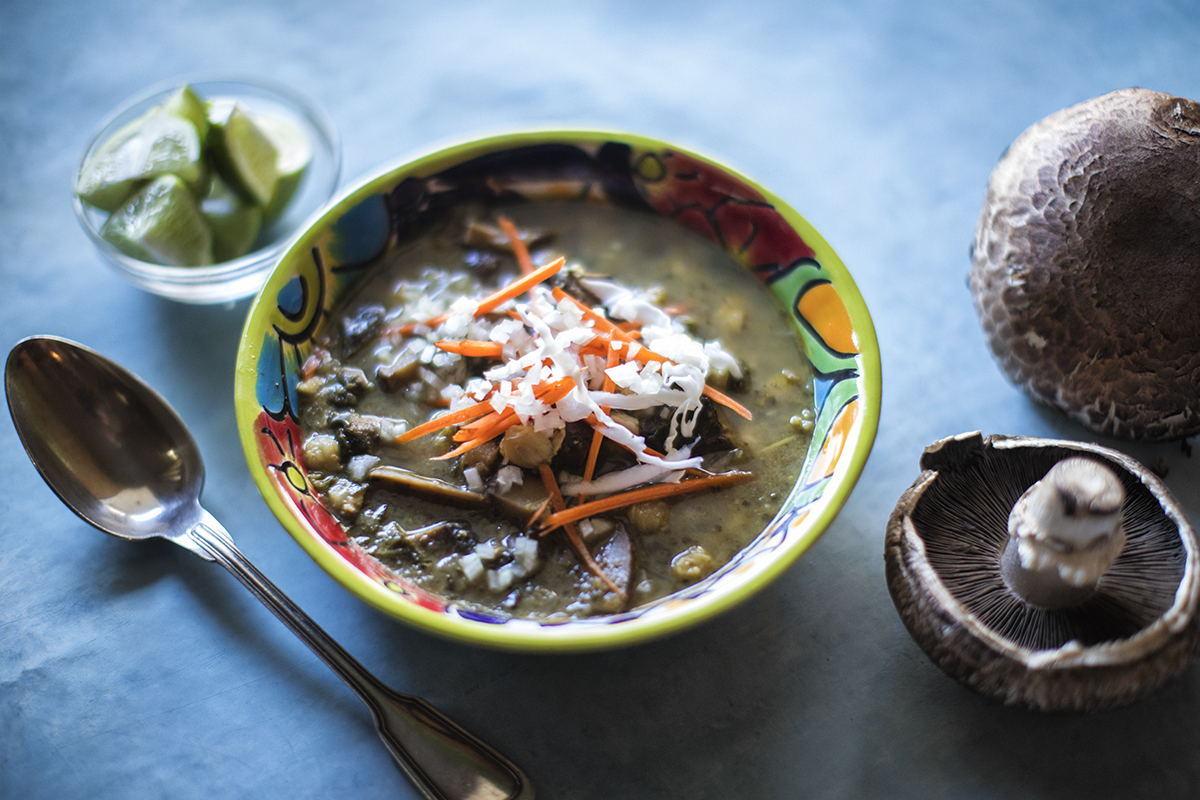 The Soup:
2 pounds white hominy – precooked
6 garlic cloves, chopped, divided
1 white onion, finely chopped, divided
3 tablespoons oregano, divided
4-6 cups vegetable broth or water
1 pound portabello, white, or cremini mushrooms (or a mixture of all three), cut into 1" dices or slices
3 cups sliced kale or spinach
Green Salsa:
3 tablespoons olive oil
1-2 Anaheim peppers, sliced
1 jalapeño pepper, sliced
½ pound tomatillos husked, rinsed and halved
1/3 cup cilantro, chopped
1/3 cup toasted pepitas
The Garnishes:
8 ounces radishes, chopped
½ green cabbage, shredded
5 limes cut into quarters
salt
Directions:
Rinse the hominy well in water. Put into a soup pot and add enough broth or water to cover.
Add half the garlic cloves, half the white onion, and 2 tablespoons of oregano.
Bring to a boil then let simmer over low heat until you're ready to add the rest of the ingredients.
Make the green salsa:
In a sauté pan heat 3 tablespoons of olive oil. Cook the tomatillos, the other half of the white onion, garlic, Anaheim chile, and jalapeño pepper until they become lightly brown. Put aside and let cool for 10-15 minutes. Put into a blender.
Add the cilantro, pepitas, ¼ cup vegetable stock and blend until smooth. Add salt to taste.
Add the green salsa and mushrooms to the hominy. Continue to simmer for 20-25 minutes and then add the kale or spinach and simmer for 5 more minutes.
Serve and top with a liberal amount of garnish with the chopped radishes, chopped onion, shredded cabbage, kale or spinach, a squeeze of lime, remaining oregano.
¡Buen provecho!
See more soup recipes or learn more about Rancho La Puerta's culinary philosophy and organic farm.