Fitness Class: Exercise for Parkinson's Disease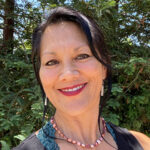 Cecilia Pulido, MS-AES, 2nd Generation Pilates Master & Educator, has specializations in Scoliosis and Spinal Asymmetry, and has worked with people with Parkinson's disease for the last 20 years. She has been in the natural health and fitness industry for just over 30 years teaching various genres of exercise and movement and writing programming.
Her current focus is Pilates 4 Parkinson's, a company committed to delivering quality and efficacious programming education to Pilates instructors and fitness professionals on how to work with people who have Parkinson's disease at any stage. It provides Pilates based exercise programming to the Parkinson's community to promote freedom of movement and ultimately enhance quality of life using the Pilates Method. Additionally, Pilates 4 Parkinson's creates awareness of this issue and how Pilates instructors are well-trained yet underutilized resources for people living with Parkinson's disease.
Visit www.pilates4parkinsons.com for videos, workshops, and more information.