There are endless advantages to using face oils – especially in the wintertime. We asked Terese Linke, Director of Education at Amala, to explain why and how we could all benefit from this nourishing skincare product.
RLP: How do face oils work, what are the benefits of using them in the winter months?  
TL: As temperatures continue to dip for much of the Northern hemisphere, the effects on the skin can be quite significant. Our skin feels dryer and tighter, but not in a good way! The good news is, pure plant-based facial oils obtained from cold-pressed seeds, fruits and nutscan make a huge difference when added to your daily skincare ritual.
Benefits of pure plant-based oils:
They contain nutrients like antioxidants and essential fatty acids, which are crucial in replenishing and maintaining the skin's hydration and nourishment levels.
Help to rebuild and nurture our skin's lipid barrier, which may become out of balance due to low temperatures and low humidity.
Act as carriers for other natural ingredients in skin products, which assists with deeper penetration into the skin.
They maintain our skin's protective acid mantle.
RLP: When/how should you apply face oil for optimal results?
TL: When applying skincare, the general rule of thumb is to use the lightest texture first and the heaviest texture last.
Cleanse
Apply Toning Essences and Serums
Moisturize
Apply Face Oil
The final step in your skin ritual application is your Facial Oil.  Add a drop or two of your Treatment Oil into the palms, warm the oil between the hands, then press, not rub, into your skin, over the top of your moisturizer.
Oils are particularly effective as part of a nighttime ritual where they seal in hydration by creating a barrier between your skin and bedsheets!  Face oils can also be applied during the day for those experiencing dryness, but in tiny amounts – enough to bring forward that natural glow but not too much that it creates a slick, shiny texture on the skin.
Why should those with oily skin types also embrace face oils?
When skin is stripped of oil or is not properly replenished with its natural oils and essential fatty acids, it continues to produce more oil. It's a vicious cycle – when you strip away your oils, your body produces more and more. The best way to restore balance to oily skin is to use lightweight treatments that contain pure plant-based oils.  This helps slow down your natural oil production because your skin will be replenished with all the natural oils necessary to remain healthy and clear.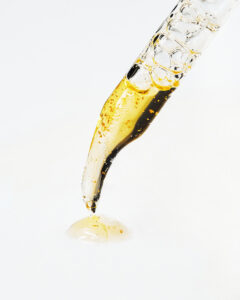 Which ingredients should we look for when buying a face oil, which oils work best on the skin?
At Amala, we are fans of pure, cold-pressed plant and seed oils rich in polyunsaturated fatty acids that deeply penetrate and soften skin. They do this without leaving skin feeling heavy or greasy. Our favorite oils to formulate with are seed and flower oil ssuch as Cacay, Camellia, Rosehip, Hemp, Evening Primrose, Apricot Kernel, and Jojoba.
Remember, not all oils are created equal!  High-quality oils begin with careful ingredient selection. Secondly, they have to undergo minimal processing to pull out impurities that can irritate the skin. Lower quality oils are typically heavily processed and often contain synthetic additives. They may even contain by-products of the refining or bleaching processes. For comparison, Amala only uses first-pass, cold-pressed oils. First-pass means that our oils are extracted from the first press of the plant or seed. Refineries will often press oils over and over again so they can get a higher yield and lower costs. However, with each subsequent press, all that remains are the leftovers.
Much like our favorite cold-pressed juices, by using cold-press oils we can extract the most nutrient-dense material out of seeds and plants. Cold-press oils are particularly powerful because the heating process significantly breaks down the nutrient-rich molecules in oils. Heat processing oils is the fastest and most economical way of processing oils, and the most disruptive. Amala takes significant steps to ensure that only the finest quality oils end up in our products so that every drop is pure and powerful!
Which Amala products do you recommend for the winter months and what are some key ingredients in these products to achieve noticeable and lasting results?
These are all excellent choices for even the driest skin: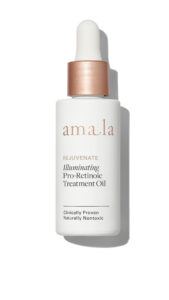 Illuminating Pro-Retinoic Treatment Oil:
In addition to the beautiful, real 23K rose gold flakes in our Illuminating Pro-retinoic Treatment Oil, it blends some of our most potent oils that carry a punch!
Pro-Retinoic Cacay and Rosehip Oils + Olive Squalane melt effortlessly into the skin, transforming it with wrinkle-fighting bio-nutrients and plant-derived hydration. Together they protect the skin from moisture loss and smooth the appearance of fine lines. The result? A silky, soft finish and youthful glow!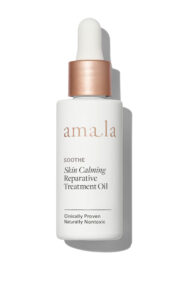 Skin Calming Reparative Treatment Oil:
This calming and reparative oil treats dry, irritated skin with a comforting cocktail of soothing phyto-actives and reparative camellia, evening primrose and apricot oils, which work together to comfort, calm, soothe and rehydrate. It is ideal for people with dry, reactive or sensitive skin conditions.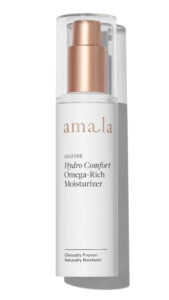 Hydro Comfort Omega-Rich Moisturizer:  
A restorative face cream with nourishing actives like Hemp Seed Oil, Shea Butter and Jojoba Oil. This cream blends soothing emollients and reparative hydrators to comfort, quench and protect parched or sensitive skin, revealing a more resilient and even tone.'
Learn more about Rancho La Puerta and Amala here.
Discover Rancho La Puerta's own body, face, hair, and sun care collection, Core Essentials at our online store.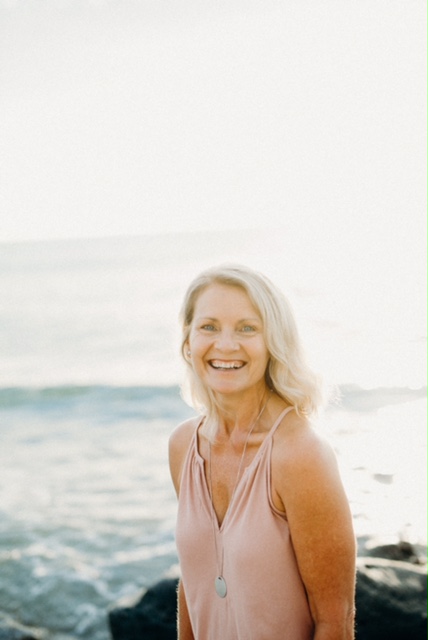 Terese Linke, Director of Education, Amala LLC.
Terese has a career spanning over 30 years with experience in education, manufacturing and sales, specializing in international training of products and healing lifestyle treatments. Terese is the Director of Education at Amala Beauty, the world's first authentic ultra-luxury, plant-powered, proven effective skincare. She has worked in sales management and international training for several international companies and worked with many luxury spas globally.
Terese's passion and enthusiasm in various disciplines within the health, beauty, and fitness industry, specializing in the training and education of others, has been a major force in energizing and inspiring others with whom she has worked and trained.