This soup recipe for Young Garlic Soup with Wild Mushrooms is out of The Ranch's cookbook, Cooking With The Seasons.  It's a simply delicious spring celebration with aromatic young garlic, earthy mushrooms and the undertones of sweet-smelling ginger. ¡Buen Provecho! 
Serves 6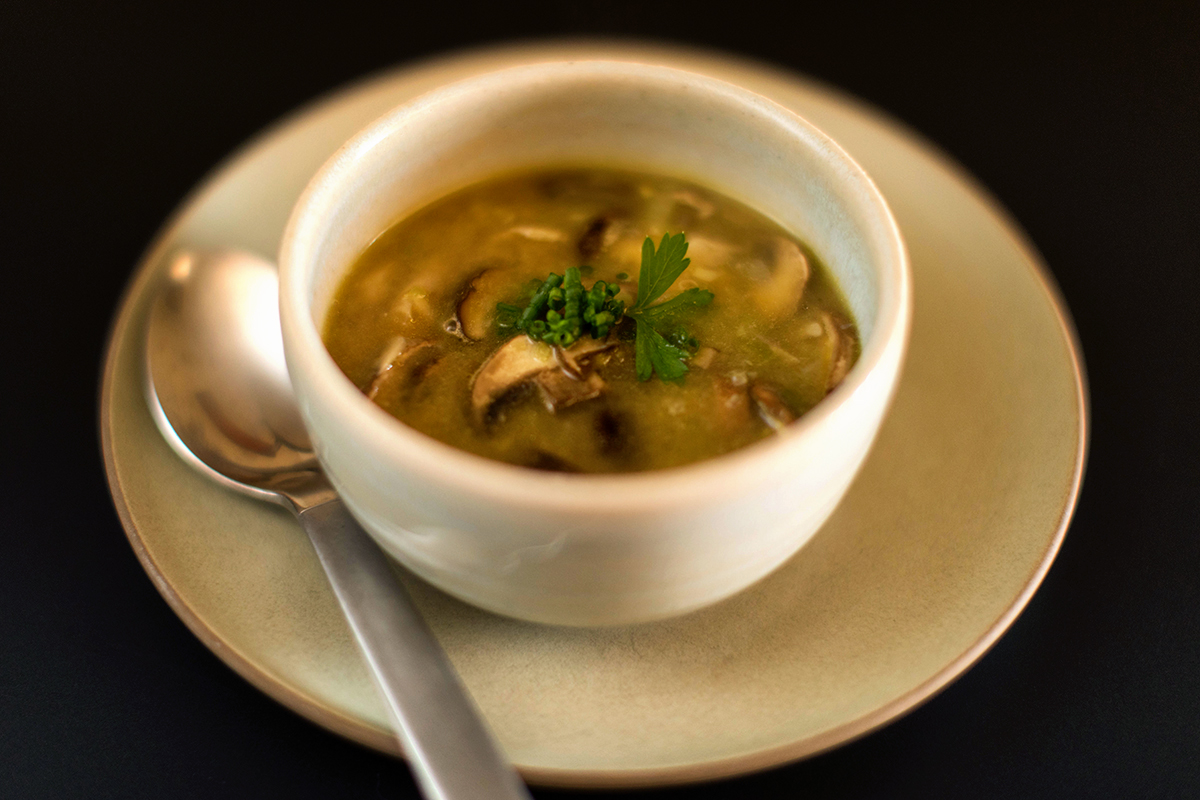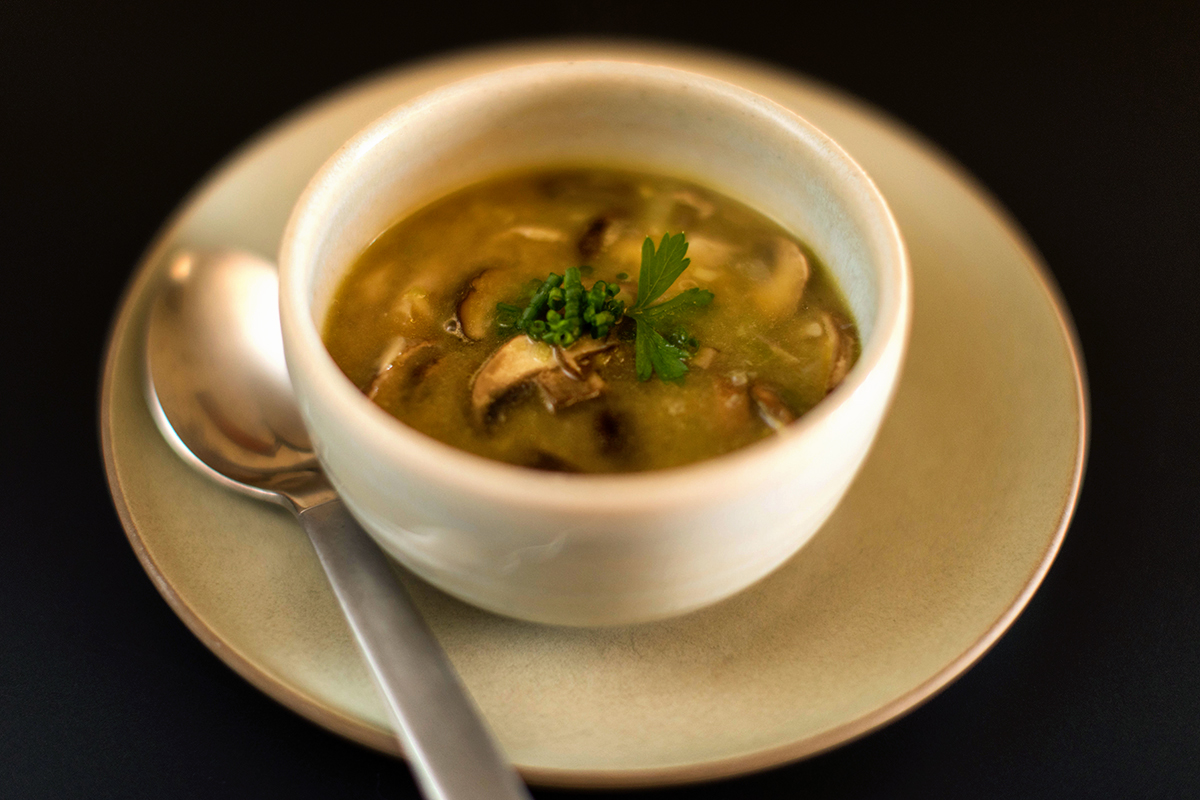 5 whole dried shiitake or other dried mushrooms (about 1⁄2 ounce)
1 cup hot water or basic vegetable stock
2 teaspoons olive oil
1⁄4 cup finely chopped celery
1⁄4 cup finely chopped shallot or white onion
1⁄4 cup finely minced young garlic
1 leek, white part only, finely chopped
4 ounces oyster mushrooms, chopped (about 1 1⁄4 cups)
4 ounces button or cremini mushrooms, chopped (about 1 1⁄4 cups)
1 teaspoon minced, peeled, fresh ginger
3 cups water or vegetable stock
2 tablespoons chopped young garlic stems or chives
1 tablespoon chopped celery leaves or fresh flat-leaf parsley
1. Rinse the dried shiitakes quickly under cold water to remove any dust, then soak in 1 cup of hot water or stock for 30 minutes, or until soft. Squeeze the shiitakes to remove any soaking liquid and reserve the liquid for the soup. Remove and discard the tough stems, thinly slice the caps, and set aside.
2. In a 4-quart saucepan, heat the oil over medium-high heat. Add the celery, shallot, garlic, leek and shiitakes. Cook, stirring often, for 2 minutes.
3. Add the fresh mushrooms and cook, stirring, for another 3 minutes.
4. Add the ginger, 3 cups of water or stock, and miso, if desired. Bring to a simmer, reduce the heat to low, and continue to simmer for 15 minutes.
5. Serve in warmed soup cups or bowls and garnish with garlic stems or chives and celery leaves or parsley.
n o t e : Dried shiitakes and miso are flavor-packed pantry staples that add a subtle depth of flavor—umami—to any broth or sauce. They are available in Asian markets.
You can find more sweet or savory soup recipes here and learn about La Cocina Que Canta, The Ranch's cooking school here.