Looking for an ideal fitness spa vacation and rejuvenating week? Every week Rancho La Puerta offers a complete program of over 60 different classes and activities (four or more every hour) led by our expert staff. Barry Shingle, the Director of Guest Relations and Programming at Rancho La Puerta, takes a few moments to talk about what makes an ideal fitness and rejuvenation stay at The Ranch.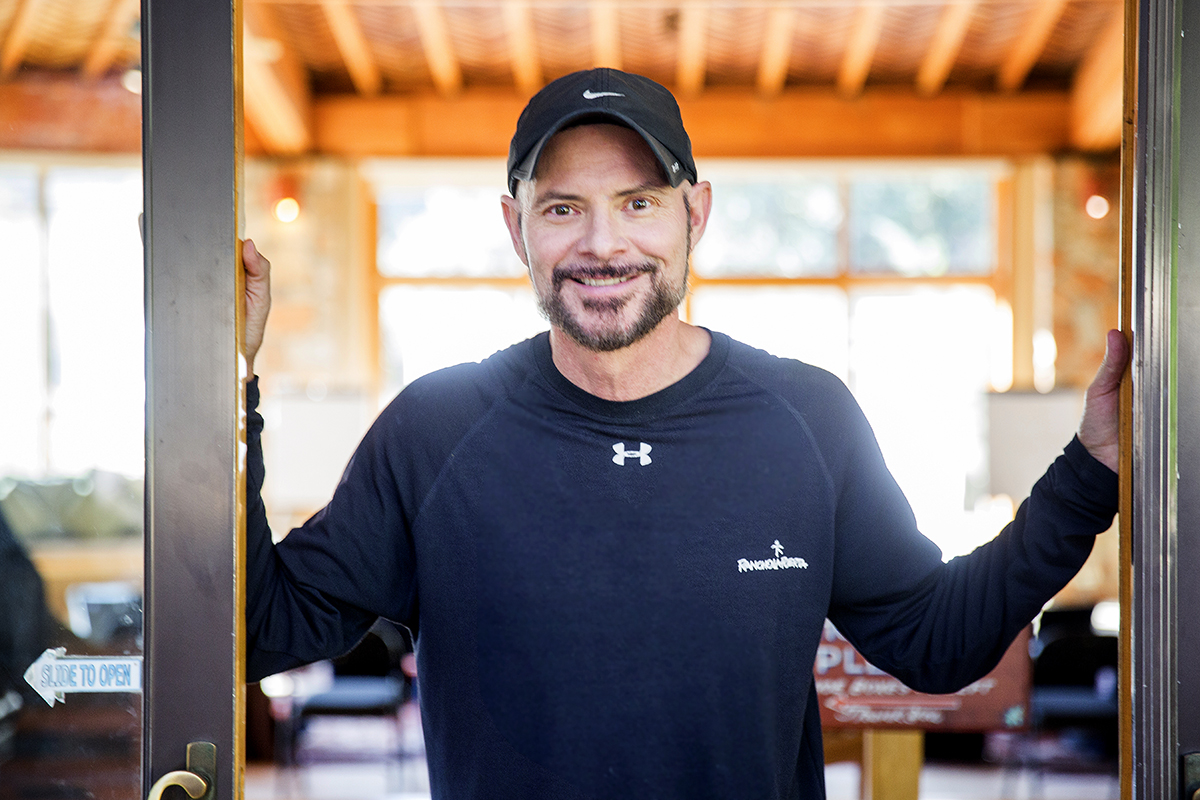 How many different fitness departments are there?
There are eight different fitness departments.  Hiking, yoga, Pilates and Gyrokinesis®, strength, cardio, contemplative, therapeutics and water exercise. You only have one body with the same group of muscles no matter what you do. It's best to mix up your fitness routine and change your activities to stimulate your muscles differently.
How is the Ranch's fitness program structured? How are The Ranch's cardio classes different than going to a local gym?  
We encourage all guests to go on a walk, hike or run before breakfast. It's a nice way to greet the day and a good cardio workout. Then after breakfast go to a strength class like circuit training, or sculpt and strengthen.  There are a lot of options.
After lunch, attend a lecture on nutrition or holistic health, and then in mid-afternoon try something like tai chi or another specialty class. This is also a good time to do something you might not normally do. Try a dance, cardio drum or maybe even striptease class—they're always fun.
Our late afternoon classes tend to be lighter. Great afternoon classes include Postural Therapy and Release and Mobilize. Release and Mobilize uses tennis balls to deeply release muscles and focus on trigger points. Going to a stretch class to increase your flexibility is always a great way to spend the late afternoon. Before dinner maybe try a writing workshop or an art class. Check our Events Calendar to see which writers and artist are coming to teach.  Or to relax before dinner, try a guided meditation, restorative yoga class or a spa treatment.
The other thing that is different about taking a class here, as opposed to most local gyms, is our classes tend to be smaller so you can get personalized assistance during class.  Our instructors are skilled teachers, not just exercise class leaders.  They care about form, technique and doing things correctly.
Where does guided meditation fit into the day?
Most of our guests come to The Ranch hoping to rejuvenate and perhaps find some clarity in their lives.  Something fun that doesn't overly challenge you is our guided meditation. It's a great way to tune everything out and listen to your soul. We offer open meditation daily as well as guided classes in the morning and afternoon.  The breath work in the classes is calming for your mind and body. Our crystal bowl sound healing class, meditative labyrinth walk, dove meditation hike and silent dinner provide many opportunities to look within yourself.
In the real world, you don't typically have an entire day to devote to exercise and yourself. You kind of squeeze in a class during a busy day, and that's why hybrid classes are popular. Classes like YogaLates, yoga and Pilates together, or cycling with an abs class.  At The Ranch, people can try new things, devote time to delving deeper and get exercises in their pure form.
One of the things you hear occasionally is that the classes may be a little lightweight.
Our classes are structured so you can work as hard as you want. The instructors can show variations of intensity levels. We teach progressions. Instructors start with showing a lighter or less strenuous position then the full expression of a pose.
We realize that our guests are not just taking one class a day. Most have done a mountain hike in the morning then will do three to four more classes during the day.  There's no way our instructors want to completely knock the guests out in one class.  Guests come and want to experience more.  If a guest wants to go full speed in a class and knock himself or herself out and hit their fitness wall, they can do that. But we give them options and don't want people to miss a whole day when they get to "Tired Tuesday."  This is the day that, if guests pushed too hard earlier in the week, they get sore, exhausted and can't do anything else.  It's the third full day of exercise during a week's stay and some guests hit a wall.  But by Thursday and Friday they've recovered and are ready for more. We offer so much all day long…so we have to remind guests to go easier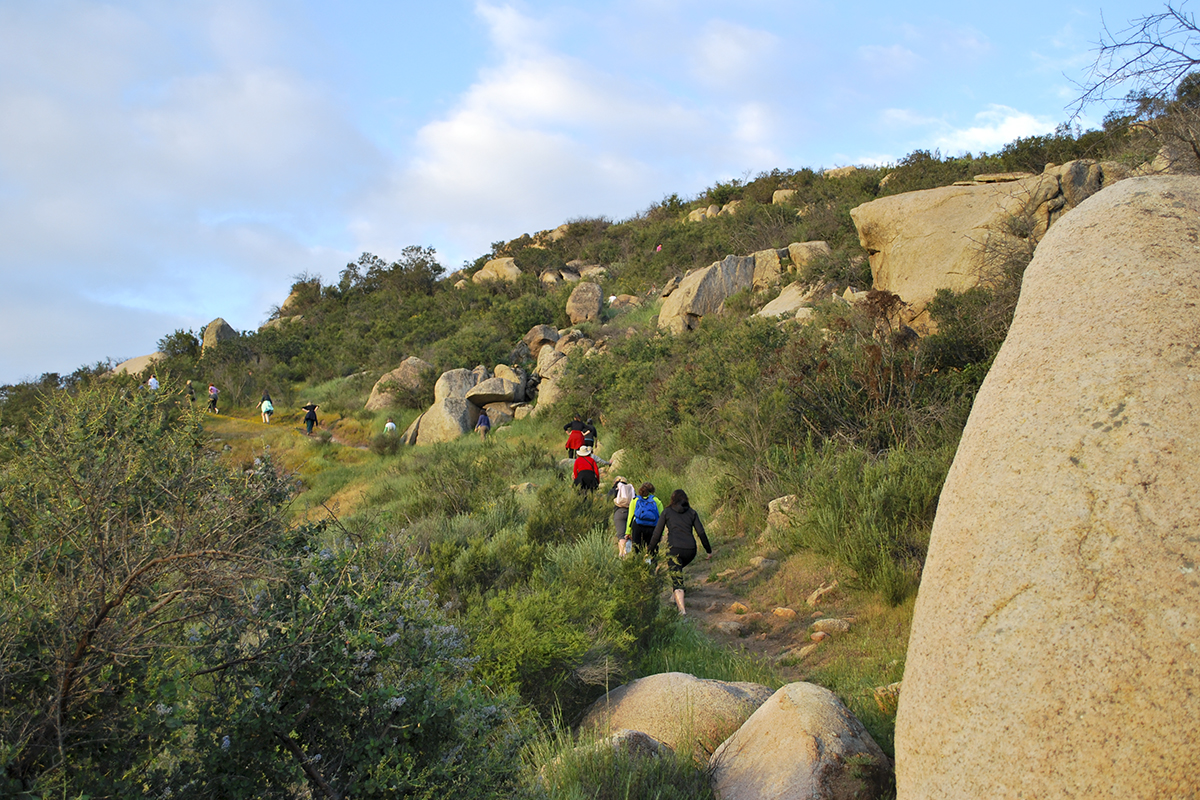 What is the Fitness Concierge?  How do they help me have an ideal fitness vacation?
Our Fitness Concierge is available in the dining hall on Saturday and Sunday to help you learn more about specific classes, gauge your expectations, and help you create a personal schedule for the week.
In addition we have the class "Tips for a Magical Week" on Saturday afternoon to help guests make smart choices for their week's schedule. I recommend it to help you stay balanced in your expectations and avoid burning out. A great day, for example, may have a cardio class, a stretch and flexibility class and perhaps a contemplative class.​
The single most popular activity is a walk or hike every day before breakfast.  We also have the Roadrunner Trail and that's a great trail run.  If people want to run, The Running Concierge, Martin Ruiz, is available on Tuesdays and Thursdays.   Jennifer Demarco also teaches running from beginner to advanced levels.  She has a running clinic on Sundays, which is essentially a lecture on technique. Together they can help guests create their ideal run.