This recipe is from Nutritionist Lindsay Sherry, founder and owner of Real Healing Nutrition and a regular presenter at Rancho La Puerta. 
These nutritious, chocolatey "back to school" treats are made with raw cacao and dark maple syrup. Lindsay says the raw organic cacao has more antioxidants than blueberries and is one of the richest sources of magnesium; a mineral that relaxes the body and helps calm the mind. If you crave chocolate day and night, Lindasy thinks, it might be worthwhile to be checked for a deficiency*. The dark maple syrup keeps these delicious cookies low in sugar and better for us to enjoy more.
Makes 12-16 cookies.
½ cup coconut oil
1 cup almond butter
1 cup quick cooking oats
½ cup raw cacao powder
3-4 tablespoon grade B maple syrup or a nice dark flavorful variety
½ tablespoon non-alcoholic vanilla extract
¼ teaspoon cinnamon
¼ teaspoon of Himalayan sea salt or other natural and mineral rich salt
Over low to medium heat, melt the coconut oil and almond butter in a small sauce pan stirring often.
Once fully melted add the oats, raw cacao, maple syrup, vanilla, cinnamon, and salt.
Combine well and let cool just enough to touch.
Scoop mixture into equal sized portions and form into cookies.
Place on a cookie sheet lined with parchment paper and store in the fridge for at least an hour before serving.
Store in a cool dry place for up to three days.
¡Buen provecho!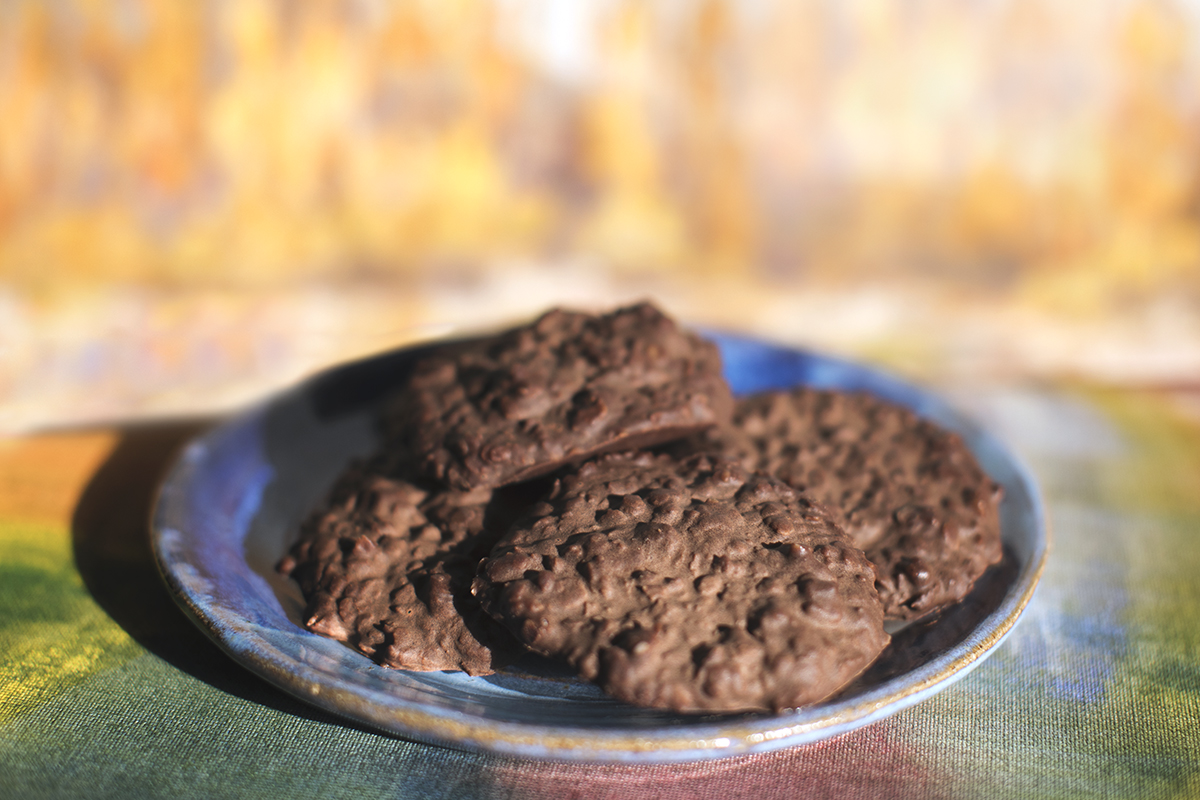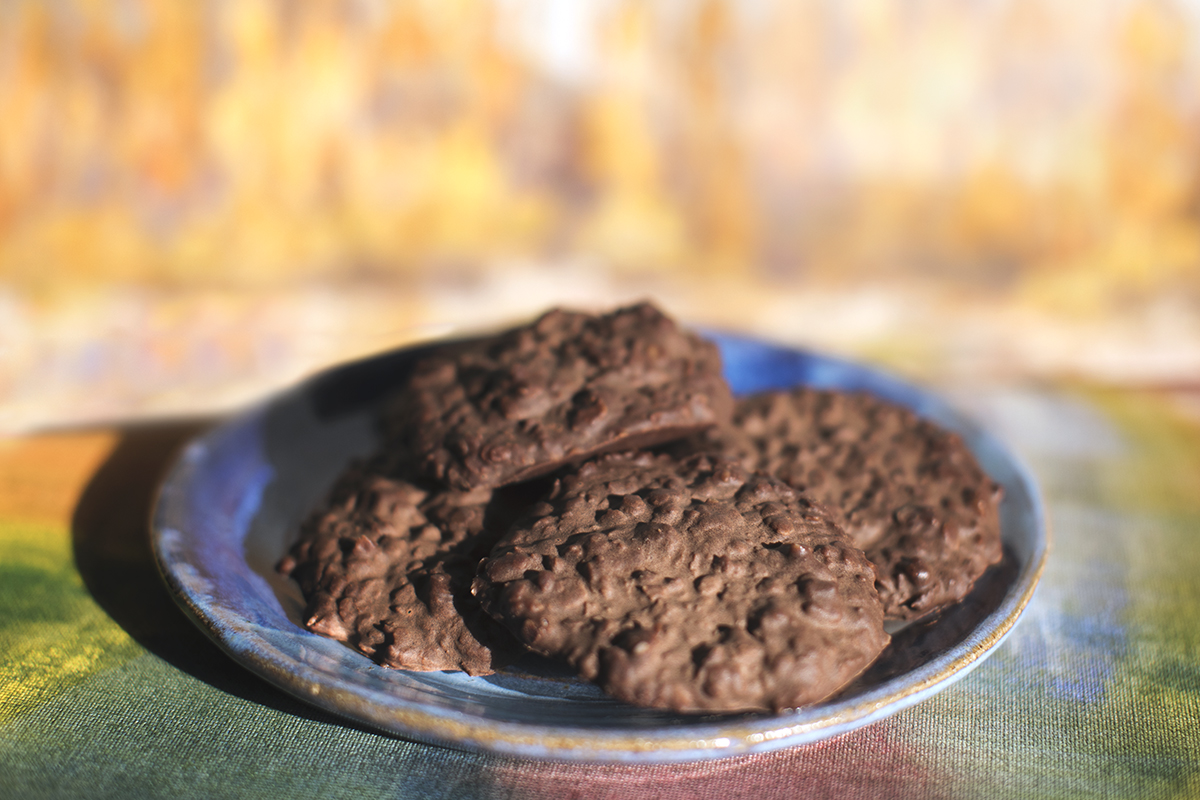 *See, The Ultimate De-Stress Diet. 7 tips from Nutritionist Lindsay Sherry. – Tip #4 for magnesium rich foods.
See more recipes.  Learn more about Nutritionist Lindsay Sherry and Real Healing Nutrition.