If you've been to The Ranch you may recall the stunning eucalyptus trees that release their fresh aroma into the air. Maybe you remember the small grove of Red Ironbark on the left as you walked from Kuchumaa Gym toward the Oak Grove, the Blue Gums between the Dining Hall and the Pickleball Courts, or the small ornamental eucalyptus near the Concierge's Office, with its large red-capped buds and bright yellow flowers that blossom in autumn. The balancing scent of eucalyptus is reminiscent of the spa, where we offer massages featuring our La Puerta Core Essentials™Eucalyptus Oil. While the best part of eucalyptus may seem like its never-ending fragrance, its essential oil has numerous health benefits.
The Ranch's trees inspired the Core Essentials® Eucalyptus Balancing Botanical Body Oil and Salt Scrub, which is a powerhouse duo that can help warm the body, relieve muscular pain, and alleviate upper respiratory conditions.*  The oil and scrub is ideal for the cold winter months ahead or any time of year.
Soften Your Skin
Your dry skin will thank you when you use the Eucalyptus Balancing Botanical Body Oil and Salt Scrub. For best results, mix the salt and the oil together while bathing to create an aromatic exfoliant, and gently rub it in circles on your skin. Remember to deeply inhale the eucalyptus scented steam in the shower or bath to reap all the aromatherapy benefits. Rinse away the scrub, and bathe as normal. After gently toweling off, apply the Balancing Botanical Body Oil to your skin. It's made from 100% Organic Eucalyptus Essential Oil in a base blend of certified Organic Oils that are rich in antioxidants, nutrients, and vitamins. The oil will quickly absorb, hydrate your skin, and help to soothe muscles.
Relax in the Bath
A long warm bath feels amazing when it's chilly outside or when you're under the weather. We recommend running a bath filled with a generous handful of the Botanical Salts and one to two capfuls of the Eucalyptus Botanical Body Oil. The salts will help to re-mineralize your body's tissues and soothe muscle tension, and the eucalyptus can balance and center emotions. If you have a cough, cold, or flu, we recommend soaking in a eucalyptus bath for 20 – 30 minutes to help soothe the body and alleviate congestion. The eucalyptus will work hard for you, so all you have to do is breathe deeply and relax.
Eucalyptus is a beautiful and therapeutic addition to any aromatherapy bath collection.  It's a perfect way to take The Ranch home during the cold months and transform your bathroom into a soothing spa. If you'd like to learn more essential oils, check out Essential Oils with Tara Grodjesk for a brief overview on aromatherapy.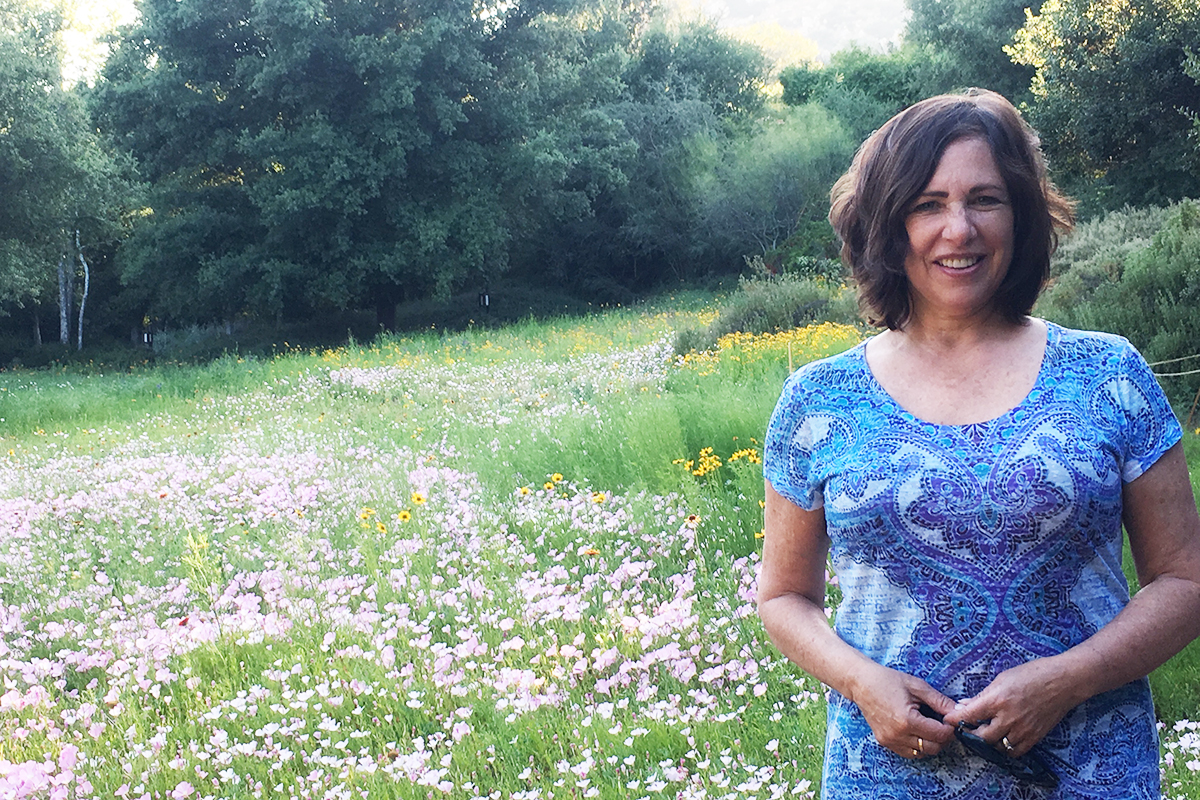 *Though essential oils can be helpful in preventative care, they are not a substitute for professional medical treatment. Rancho La Puera makes no health claims for these essential oils.